RISK 2018 conference report
RISK Conference is positioned as the premier event to attend for the security community in Southeastern Europe. This is the main reason why 14th and 15th of March 2018 were important days for IT security markets in Adriatic region.
As planned, it was a big success in terms of opening ceremony, presentations, participation, organization and accompanying activities like Gala dinner and charity auction.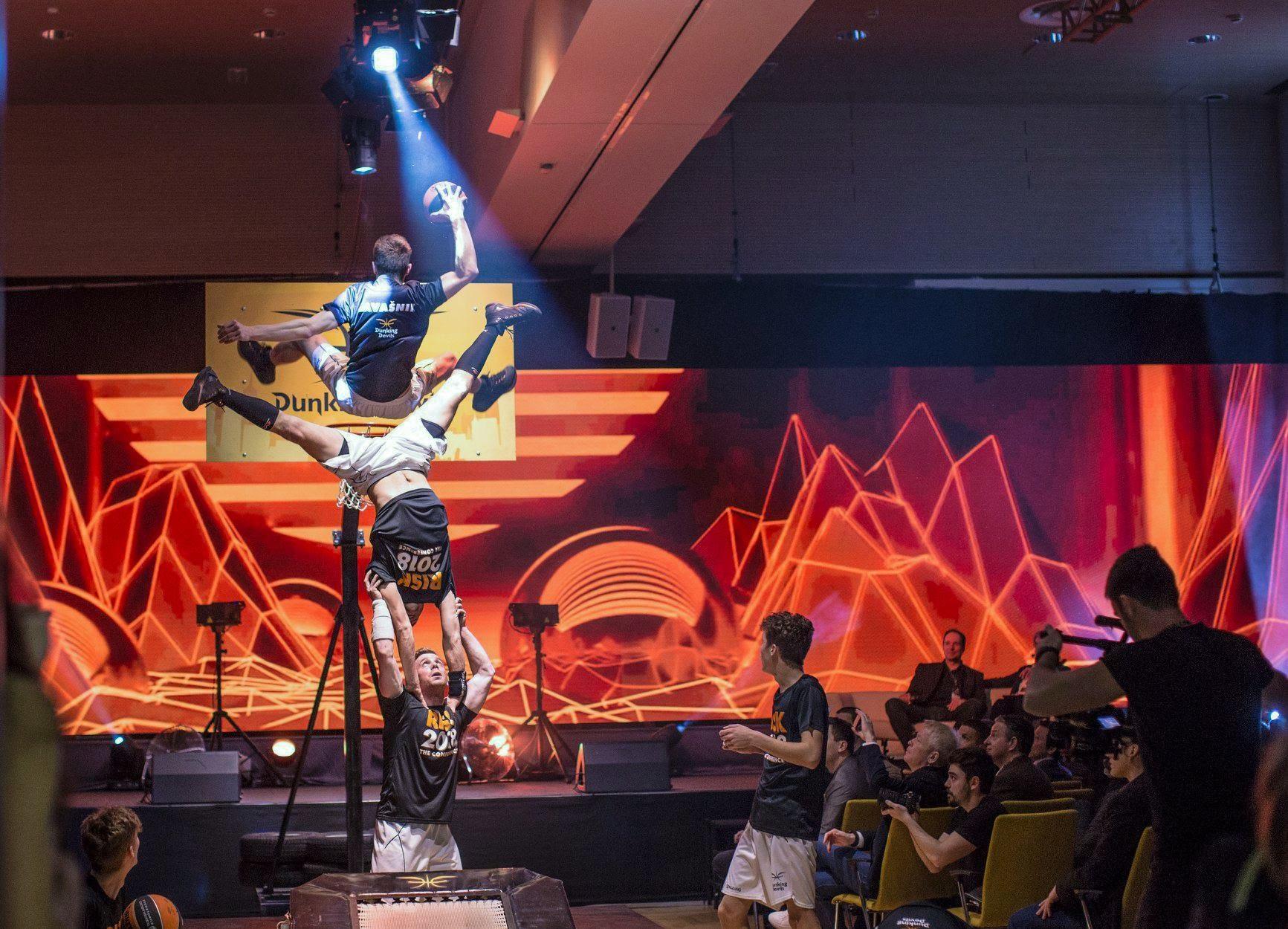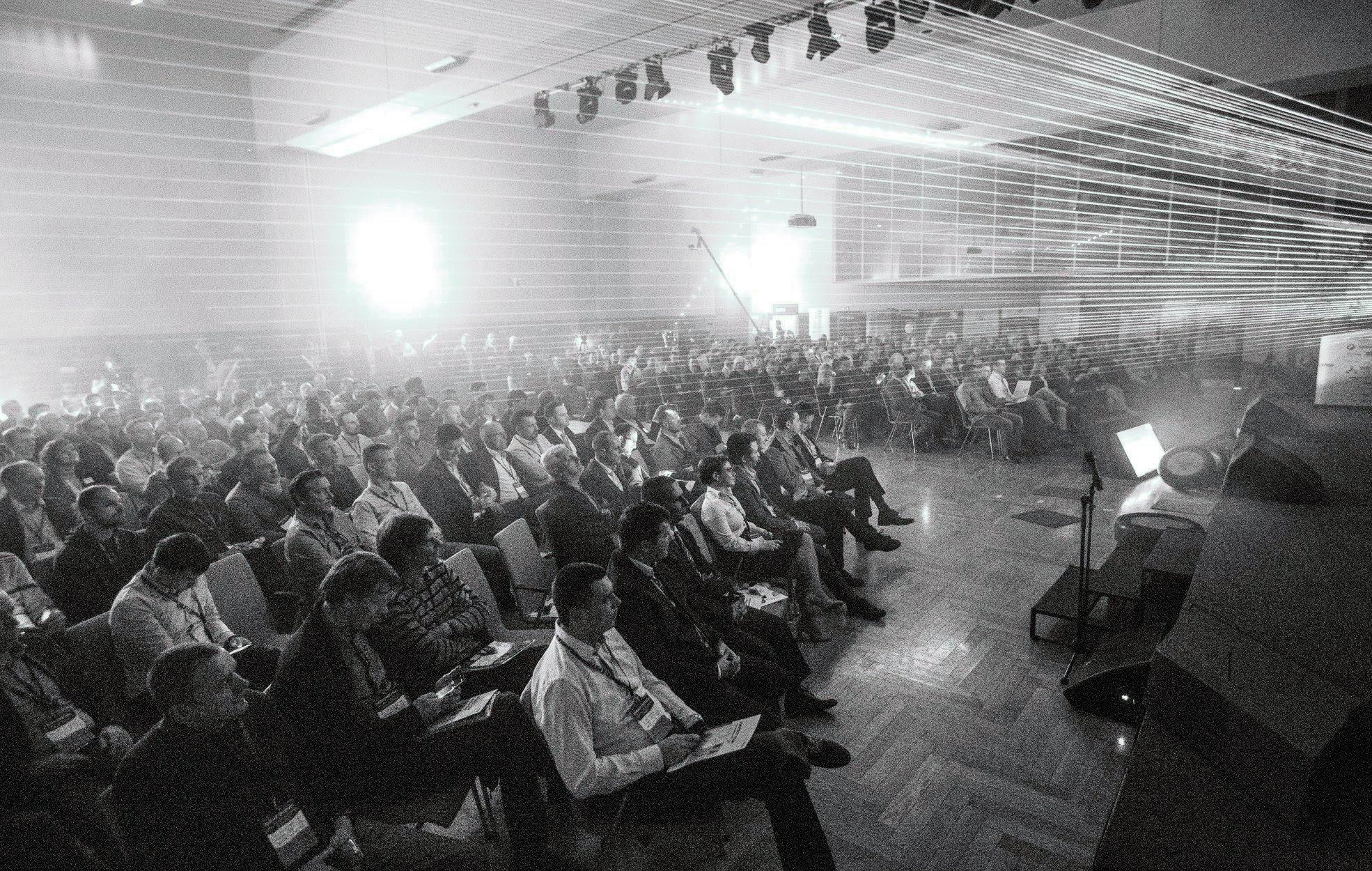 The conference returned for the 5th time to the highly regarded conference center in Hotel Thermana Park Laško, because of the modern internals, a sophisticated dining experience and comfortable accommodation. The location was and is a perfect setup for visitors traveling from any place in the region even for those from Austria, Italy, Croatia or even Serbia. RiSK 2018 brought together CIOs, CTOs, CSOs, representatives from telecoms, banks, governments, system integrators, IT consultants and the world's top people from IT industry from more than 25 countries and 435 companies. We hosted more than 570 visitors on opening ceremony which is more than 1000 in two days.
A visitors footage: https://www.real-sec.com/2018/03/risk-conference-2018-opening-ceremony-visitor-footage/
Great opening act of RISK 2018 was performed by Dunking Devils followed by laser show and welcome speech from management representatives of REAL security: CEO Renato Uhl, CTO Alen Šalamun and Sales director David Ivačič who emphasized the importance of digital transformation and new technologies such as BLOCKCHAIN, IoT and also the hot EU topic of GDPR data protection.
For majority of attendees the most important were 36 top presentations, 12 workshops and many demo sessions held through a period of two days. We hosted many interesting companies and speakers that gave us a first-person view of new technologies and solutions, presented real life use cases, local case studies and also addressed the global market challenges. The program and presenters were again at their best.
Let us take a look at some of the most thrilling presenters of the conference. There was FireEye's Keynote from Kah-Kin Ho, Director for Public Sector in EMEA who was talking about about the strategic view on cyber security.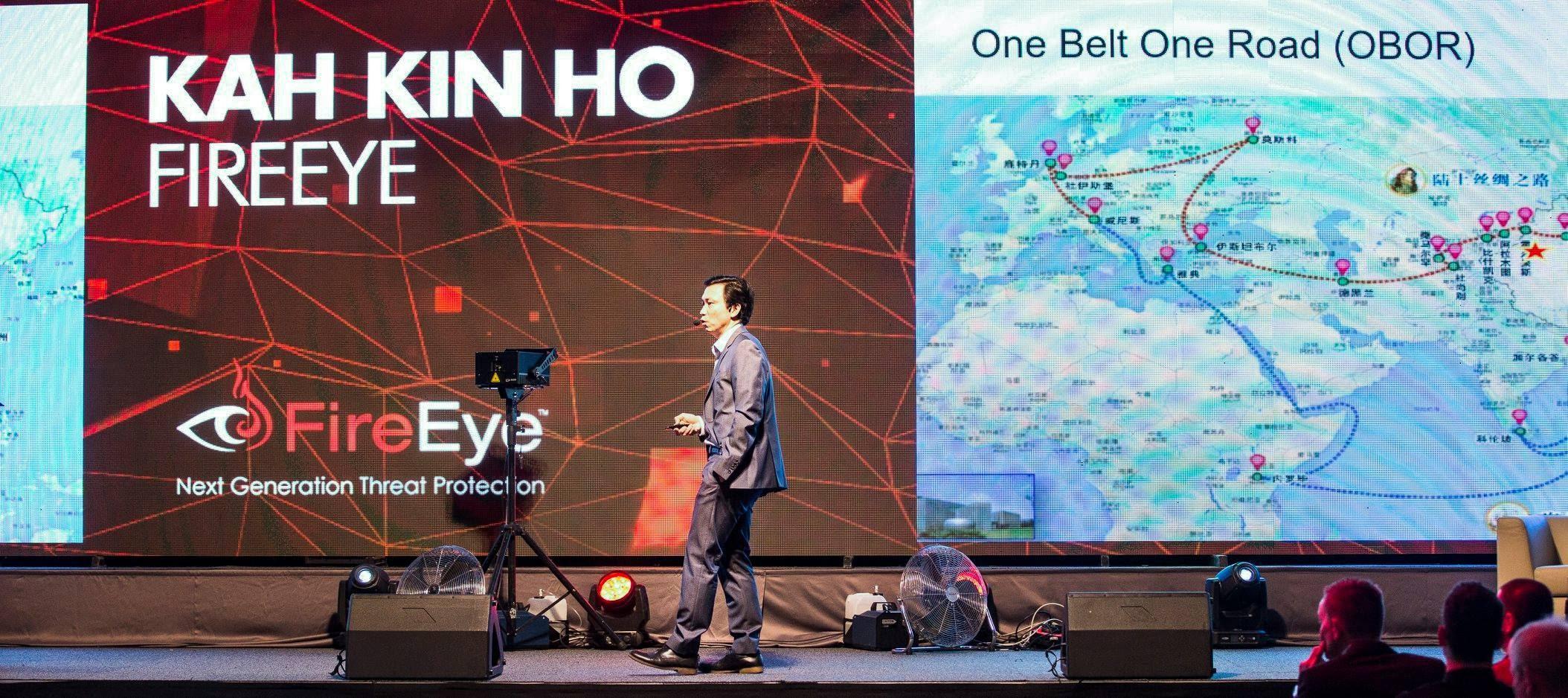 The presentation provided an overview of strategic cyber security issues challenging governments and major enterprises around the globe. It offered potentially thought-provoking perspective on how shifts in geo-politics and balance of power are having profound consequences in the cyber domain.
Forcepoint's VP of Sales for CEE, Stefan Maierhofer, with Keynote User and Data Protection discussed a topic about taking a human-centric, risk adaptive approach and how it can transform data security programs with continuous visibility into where the critical IP is, who is interacting with it and in what context. He also explained how to use one policy to manage data movement and access across all distributed networks and systems and risk-adaptive protection to act on changes in human risk to critical IP in real time and meet regulatory requirements, no matter where your data resides.
Martin Ohl, McAfee's EMEA Solution Architect gave us an overview on Future Proofing Security Operations. This session examined a reference architecture that enables automated threat hunting and incident response using OpenDXL, Threat Intelligence and Orchestration tools that combine to improve Sec Ops response time dramatically. The participants learned how McAfee, Partner and Open Source technology work together as a complete system to automate and orchestrate intelligence-driven security operations.  
Avecto's Peter Schaudeck, Senior Channel Manager CEE, talked about endpoint security with presentation: "Welcome to the world of PROactive Cybersecurity: Reduce your attack surface overnight". Neustar's Joseph Loveless, Director of Product Marketing, showed the Intelligence and Insights to prevent DDoS Attacks and Jan C. Wendenburg, CEO from Certgate with presentation "You Talk – They listen!" addressed why everyone should listen now before talking and protecting mobile communications.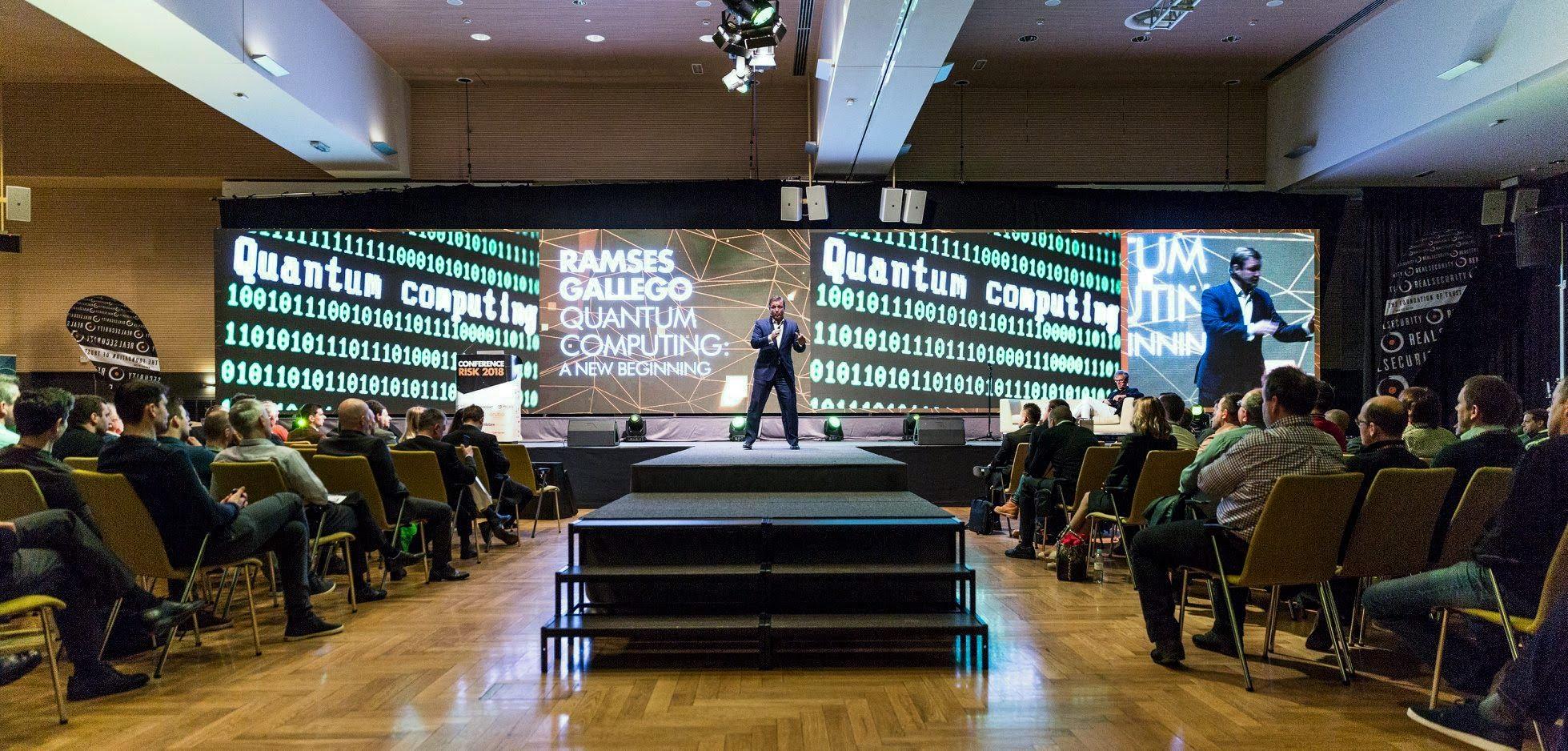 Ramses Gallego was again performing as a real conference star with his view on "The Future and the quantum revolution". His presentation embraced the concept of quantum computing and showed how the World as we know it is changing, from privacy to research and development. Because we are living in a time when the present becomes the past with each moment that passes. We live in the Future of NOW. You can find all the presentations and workshops at: https://risk-conference.com/agenda/
On the evening all participants were invited to the RiSK 2018 Gala Dinner, with opening performance from violinist Maša Golob and the band SOULMANOOVA followed by announcements of the best performers and projects in Adriatic region for 2017. Afterparty started at 23.00, where we also had the chance to listen to Ramses Gallego performing life on the stage with R.E.M.'s song "Losing my religion".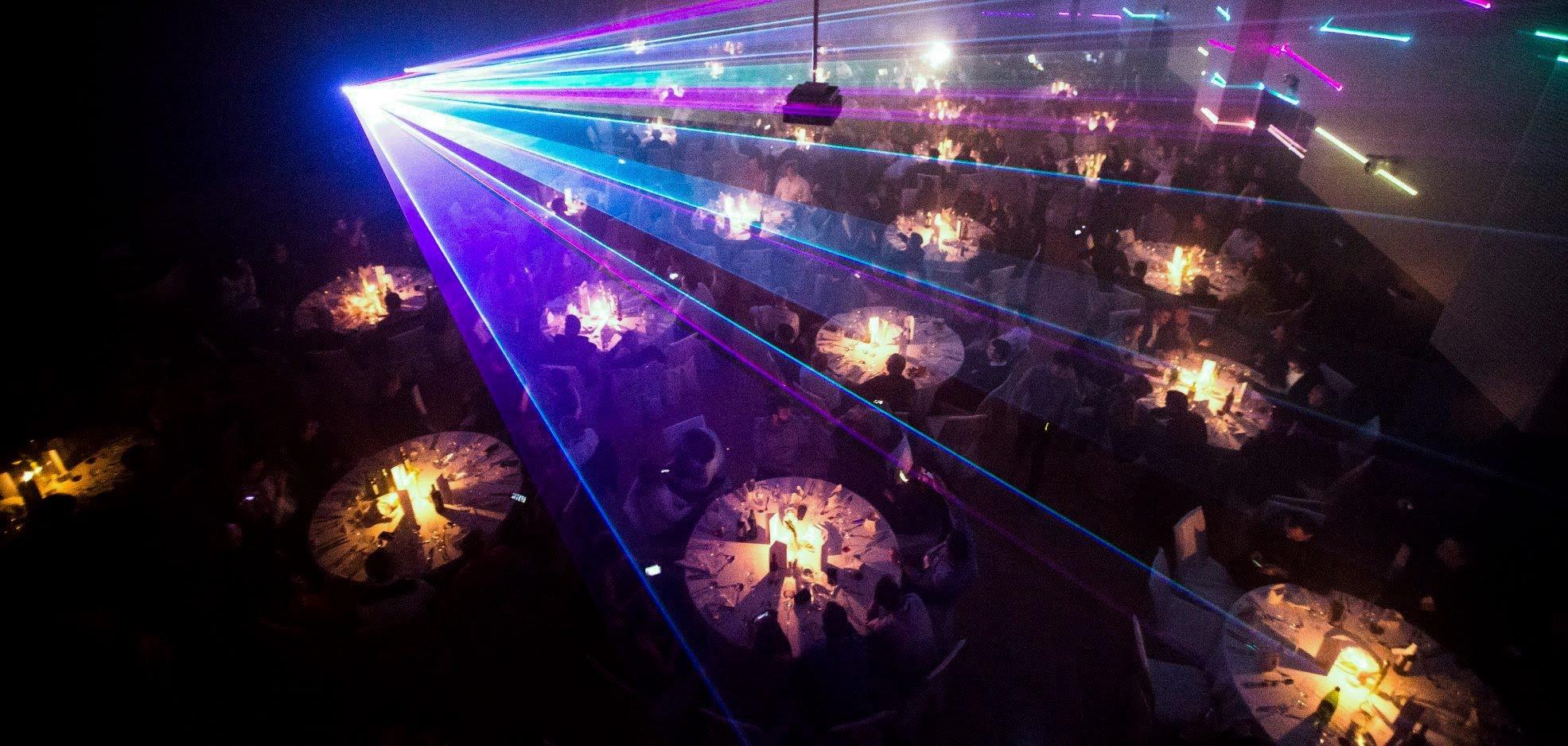 Although Ramses is famous for his legendary presentations, all the visitors agreed, that he could easily also be a rock star singer.
The second day of the conference concluded in the afternoon with the 5th traditional charity auction on behalf of the RED NOSES, SD Dolomity young ski jumpers and Waldorf kindergarten Mavrična dežela, hosted by REAL security CTO Alen Šalamun.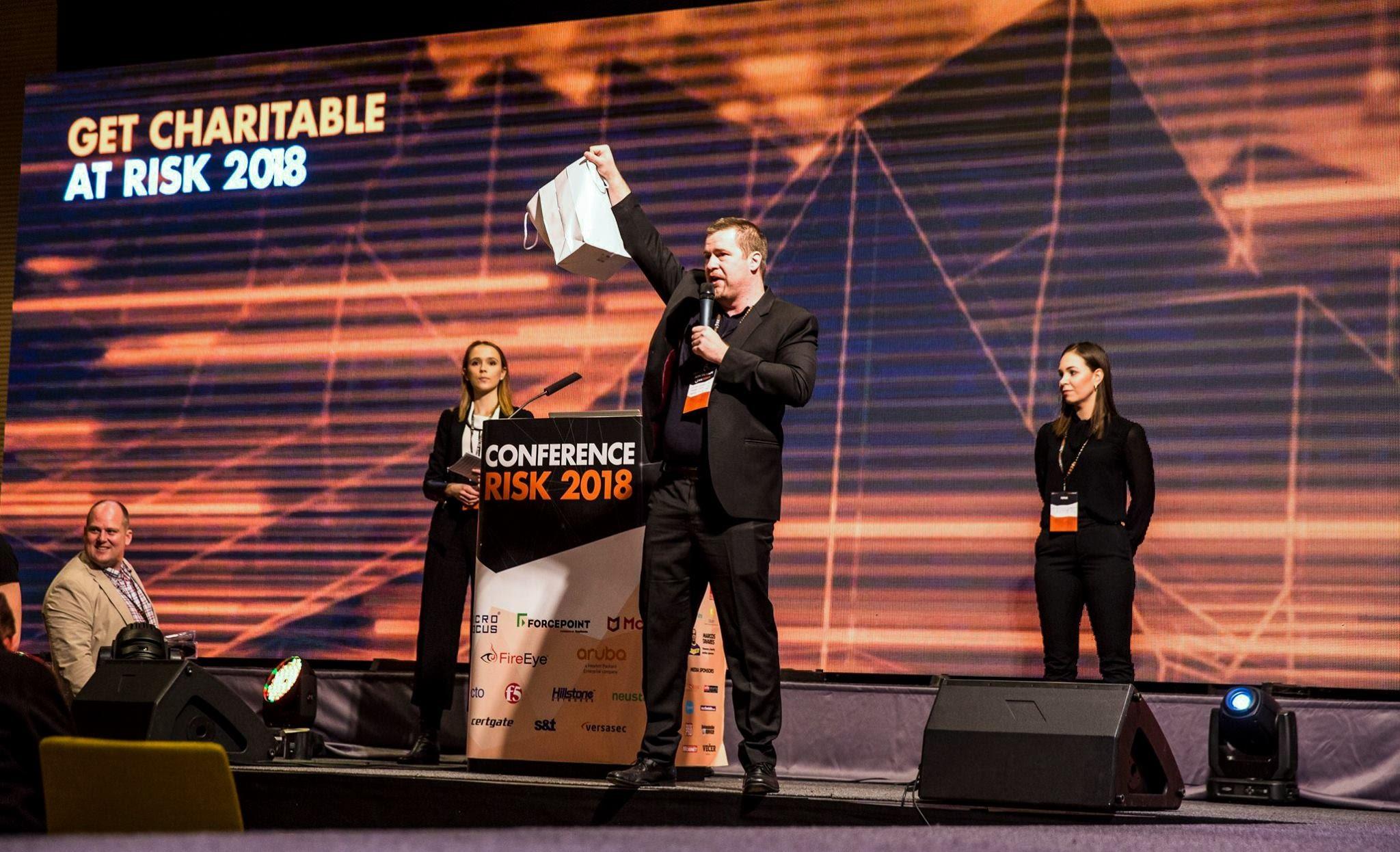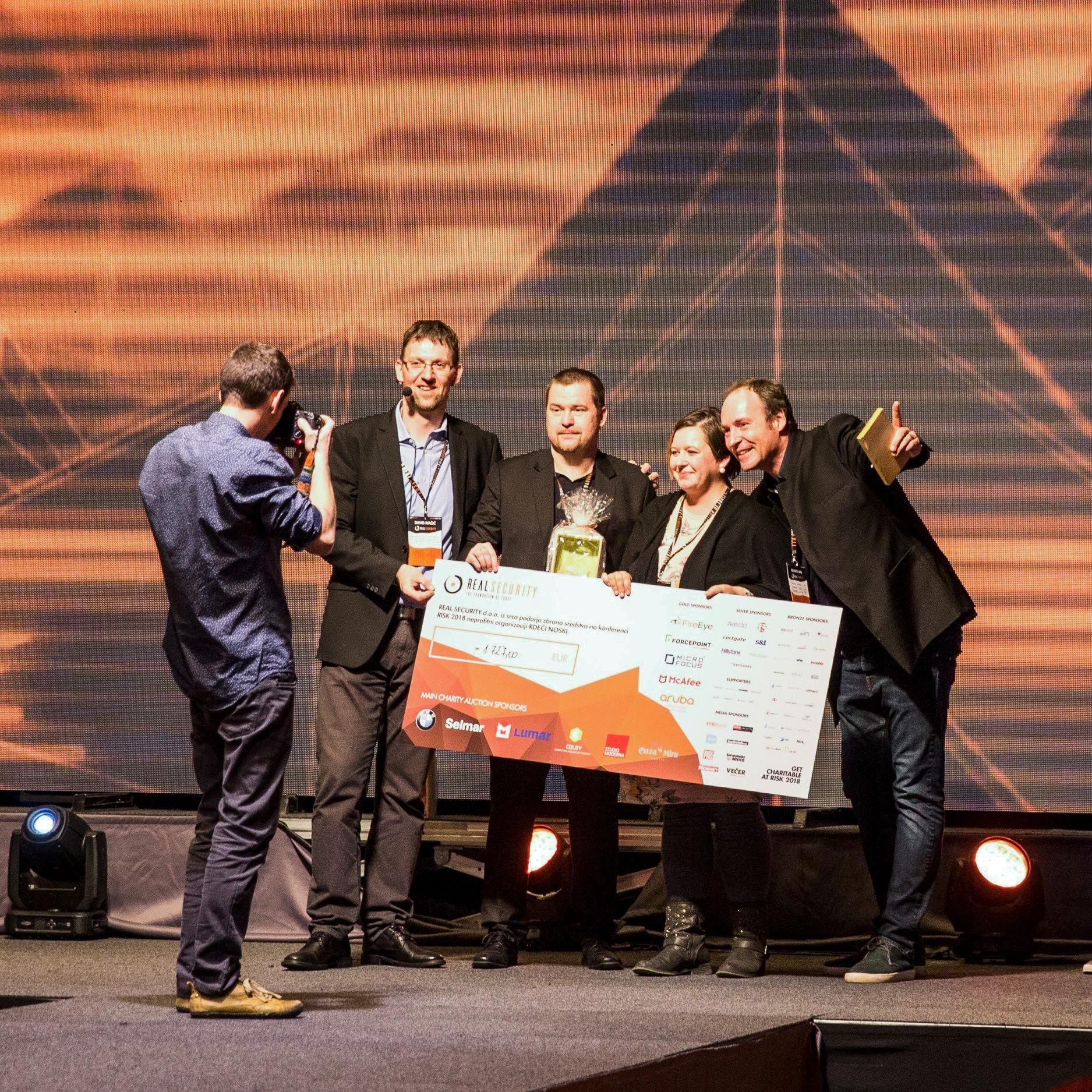 Special thanks to all who supported the humanitarian auction, among them are:
BMW Group of Slovenia and SELMAR as general auction sponsors,

STUDIO Moderna;

Lumar houses,

COLBY,

and most of the vendors who were presenters at the conference.
The humanitarian auction brought in a record of 5,128.00€. The cheques were issued by the organizer REAL security and given to the representative of humanitarian organizations.
For more photos visit: https://risk-conference.com/risk-2018-media-content/
Or check visitors footage at: https://www.real-sec.com/2018/03/risk-conference-2018-opening-ceremony-visitor-footage/