McAfee at RISK 2020 on Evolving Security Strategies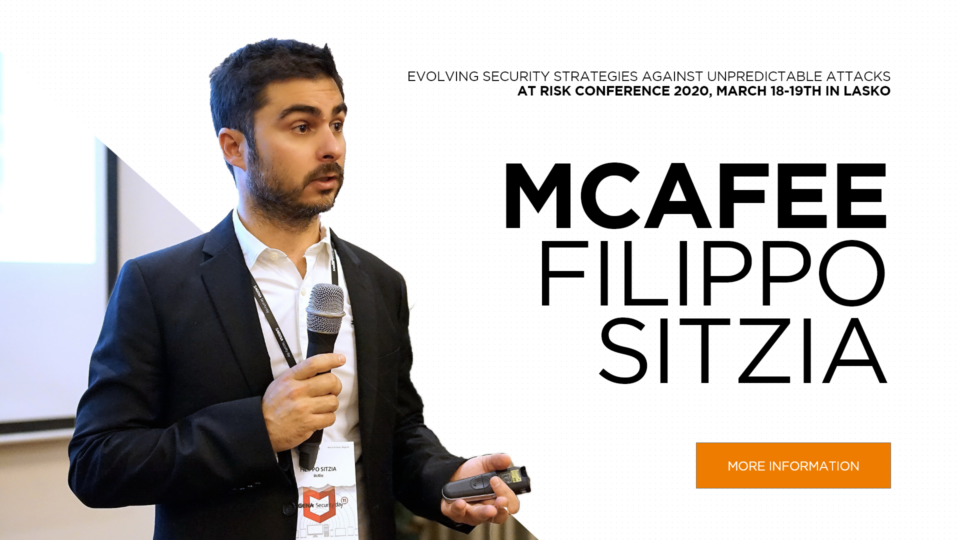 At RISK conference 2020, which will take place on March 18th and 19th in Laško, Slovenia, McAfee's Regional Solution Architect for EMEA, Filippo Sitzia, will present on the topic of:
EVOLVING SECURITY STRATEGIES AGAINST UNPREDICTABLE ATTACKS
The big rush on building silos of security technologies has left significant gaps in defense architectures.
Attackers are taking advantage of complexity, lack of automation and orchestration to drive successful targeted attacks.
Security strategies, often event-driven and compliance focused, are not adaptable enough against unpredictable attacks.
This talk will explore how the needs for prevention, detection and response in security are changing. This will include how important it is to have the right balance between people, technologies and processes.
Experience this presentation and over 70 other keynotes, workshops and more at the largest information security event in SE Europe by registering at the link below:
www.risk-conference.com/registration
We look forward to build the future on the field of information security together with you in Laško!