RISK 2019 – You better make good on your (security) debt – NIL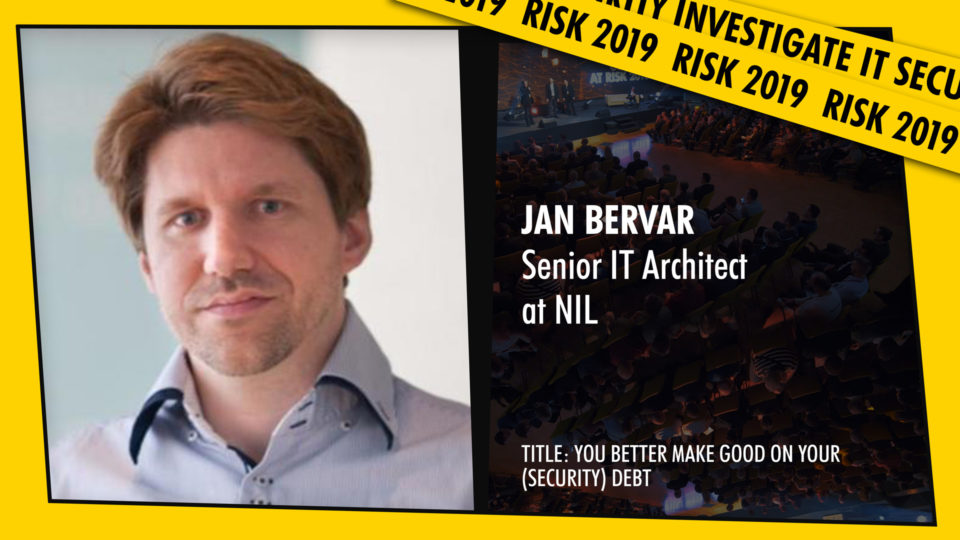 At RISK 2019, Jan Bervar, Senior IT Architect at NIL will deliver a main stage presentation titled "You better make good on your (security) debt" on the first day of the event, the 20th of March 2019 at 12:30 CET.
Presentation abstract:
You are probably familiar with the phrase "technical debt", which describes the consequences of all the bad choices and shortcuts that we have taken in IT over the years. Therefore, it is not difficult to guess what the security debt is, and who is responsible for repaying it today. As some of us are head over heels in debt, we will take a look at some (more and less) successful strategies for getting out of it.
About the presenter:
Jan and IT security have some history together. Back in the days before a firewall was a product, he created the first custom Internet protection systems for large local enterprises. Fast forward to more recent notable encounters, he was involved in the design of complex security solutions for financial, pharmaceutical, gaming, military, and service provider organizations. Within NIL, he has been one of the main drivers behind setting up our ISO 27001 compliant processes and data handling.

Today, Jan is busy with securing the leading edge: cloud security, automation, and security in the era of Internet of Things (IoT). Using a "yes" security approach whenever possible, Jan provides organizations with an optimal, controlled-risk approach that allows them to try out new ideas, all while deploying common-sense and robust countermeasures.
Just another reason to attend RISK conference, the largest specialized IT security event in the Adriatic region, taking place on March 20th and 21st 2019 in Lasko, Slovenia. Over 600 specialists will attend 60 presentations, 30 workshops and 30 technical demonstrations on two floors – join them by registering at www.risk-conference.com.