QUALITY VENDORS
Providing complete IT security solutions
We want to be able to offer customers solutions that are a direct answer to their needs, vision and are able to adapt to customer's software environment for safe and smooth business operation without interruptions.
Value-add distribution of premier technology solutions
As the general importer and distributor in the Adriatic region, we offer high quality, reliable and tested solutions from the world's most recognized companies on the field of IT security.
Engineering of complex networks
Our own and outsourced experts will provide quality consultancy, design, construction and maintenance of complex computer networks and sophisticated software solutions.
Consulting services
We are also a consulting firm specialized in IT solutions and products of world-renowned vendors, in particular, we concentrate on the market segment of integrated security solutions for businesses.
Training center
One of our goals is the transfer of knowledge on information security thus opening the doors to new opportunities for education certification in computer science and closely related electronic security.
Latest news
All updates and announcements from our vendors and us.
97 % of organizations are compromised despite FW, IPS, AV, etc.
55 cents is the value of the data stolen from your organization.
5.5 million USD is the average cost of cyber crime per company in year 2015.
I have to commend your information security event as exceptional, both in terms of organization and content. There are few IT events in Slovenia that reach your level.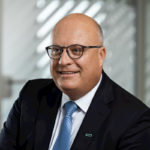 Thanks to presentations and workshops delivered by global experts, event delivers valuable content from which participants can learn from and later on implement in their organizations. Therefore, attendance of professionals in the region is recommended.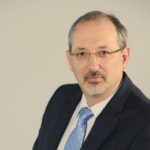 We are a part of RISK conference every year, as it is the place where our team, our customers and our partners can connect, share experiences, get insight and improve their knowledge, build their network as well as experience the spectacle of the event.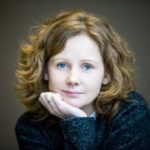 RISK conference 2018 was an incredible success for McAfee, as we have not only been impressed by the event itself, but we've also seen an incredible ROI to the business. It was great to be part of it.
The RISK conference in Laško? Just mentioning the conference always creates goose bumps and brings good memories back to me. Exceptional organization, nice venue and always some very good presentations on new trends about IT security tools. Not to mention prize games:-) It would be a shame to miss one so I highly recommend it to all security experts.
RISK is certainly one of the best conferences I've had the opportunity to be. Excellent concept elaborated to the smallest detail, quality lectures, interesting content, relaxed atmosphere and good location. Definitely recommended!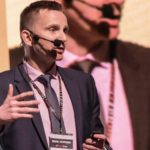 We believe that security is about reducing the gap between incident and detection, analyzing and responding fast and accurate. RISK is one of the best security conferences in CEE and provides a great opportunity to meet the key organizations in the Adriatic region and discuss how we can help reduce this gap, from the EMEA average of about 100 days, down to minutes.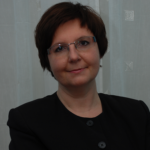 RISK conference was a great place for presenting our approach to GDPR challenge. Recently I have heard the comment that " GDPR tsunami is coming" and I believe that RISK conference is one of the places where this wave was initiated in South Easter Europe. Big impact for big opportunity!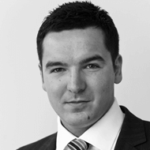 We are finishing another strong year together again and we are already excited for the next RISK conference 2018. Cybersecurity is not standing still, so we are looking at a lot of new technologies and announcements at the next conference. I will be there, I hope everybody else will be too.
Let's work together on your projects!