Sharing Documents via SharePoint Is Always a Good Idea: Not always…
The Cofense Phishing Defense Center (PDC) has discovered a phishing campaign that targets Office 365 users and includes a convincing SharePoint document claiming to require an email signature…urgently. The campaign was found in an environment protected by Microsoft's own secure email gateway (SEG). With thousands of individuals still required to telework, this has created a perfect opportunity for hackers to lure their victims with almost picture-perfect sharing themed emails.
By Kian Mahdavi, Cofense Phishing Defense Center
 Figure 1 – Email body
Let's understand how this attack works.
When the user reported this email, suspicion was probably sparked by the sender's address and the hovered hyperlink, neither of which contained the all-important "Microsoft" reference.
Figure 1 showcases correct spelling and grammar in messaging that includes urgency ("and response urgently"). The user's name is not apparent in the opening message above, indicating that this is a mass-distribution campaign intended to reach multiple users.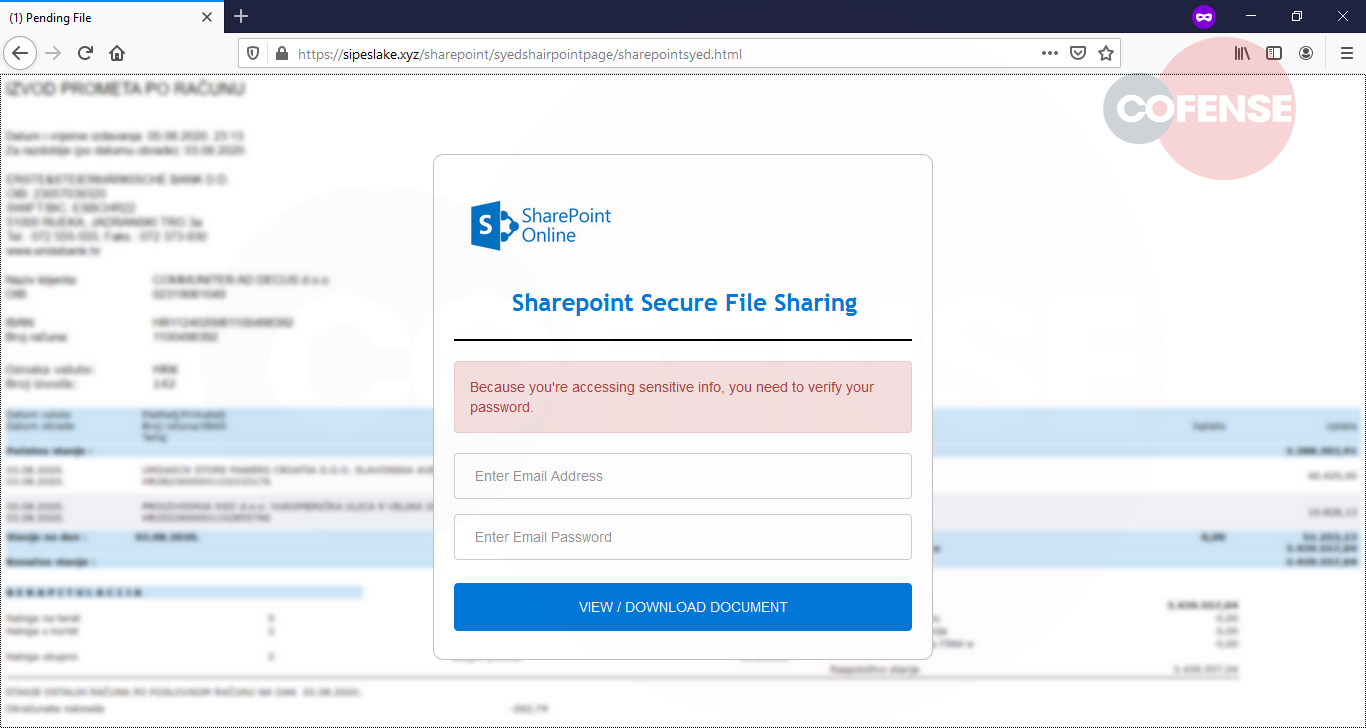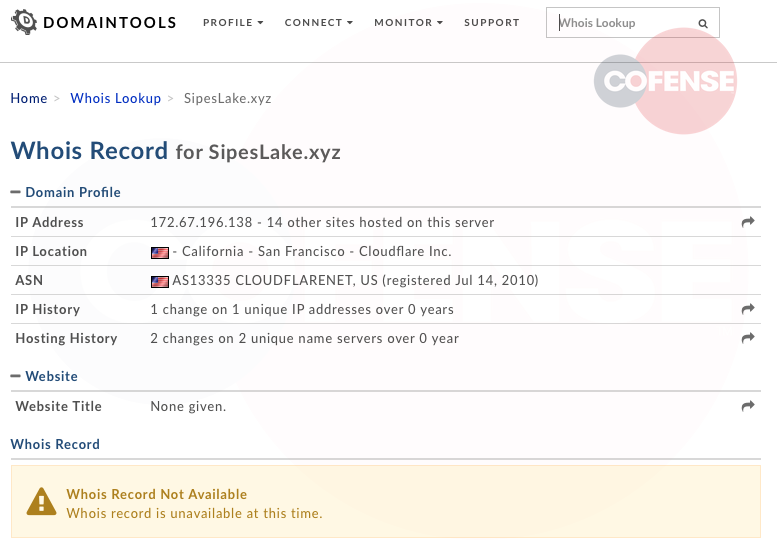 Figure 2 – Phishing landing page
Once the recipient clicks on the hyperlink, the following page will appear:
A user's personal data could potentially be in the hands of the threat actor, assuming they logged in with their true Microsoft credentials.
The vendor's branded logo and the "Pending file" notification could suffice for threat actors to extract and harvest users' personal data, as shown above in Figure 2. Once credentials have been supplied, the campaign redirects the user to a spoofed unrelated document, which might be enough to trick the user into thinking this is a legitimate transaction.
An online tool called Whois lookup allows us to extract useful statistical information. We can use this to our advantage to evaluate the legitimacy of the domain name. Basic information such as the quantity of sites hosted, IP location as well as historical lifetime – are all useful for our investigation.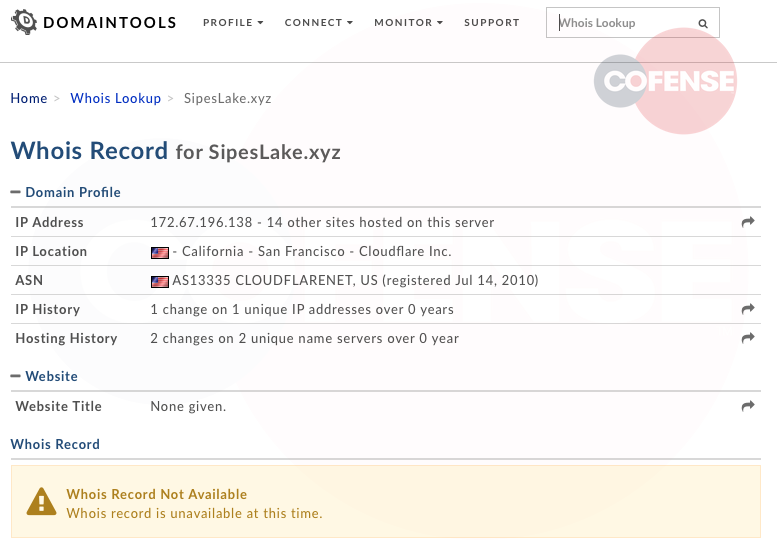 Figure 3 – Domain information for Sipeslake[.]xyz
Indicators of Compromise:
Learn more about threats like this one, and how you can align your security-awareness phishing program to real threats hitting your users' inbox by checking out our Phishing Email Database. To optimize and simplify phishing threat detection and analysis, take a look at the Cofense Managed Phishing Detection and Response platform for a comprehensive suite of solutions.
Network IOC
IP
 hxxps[:]//sipeslake[.]xyz/sharepoint/syedshairpointpage/
172[.]67[.]196[.]138
104[.]21[.]12[.]229
All third-party trademarks referenced by Cofense (whether in logo form, name form or product form, or otherwise) remain the property of their respective holders and use of these trademarks in no way indicates any relationship between Cofense and the holders of the trademarks. Any observations contained in this blog regarding circumvention of end point protections are based on observations at a point in time based on a specific set of system configurations. Subsequent updates or different configurations may be effective at stopping these or similar threats.     
The Cofense® and PhishMe® names and logos, as well as any other Cofense product or service names or logos displayed on this blog are registered trademarks or trademarks of Cofense Inc.
This post was first first published on Cofense's website by Cofense. You can view it by clicking here