A Look Back at To The Point Cybersecurity Podcast Episodes in Q1
Jared Quance, an insider threat program manager for the U.S. government, shared his take on the role privileged users play, and how Sunburst has affected insider threat programs.
Insider Threat and Privileged Users – Ep. 115 
We also discussed people's heightened awareness on insider threat issues, what makes a good alert, and how to control human behavior properly. 
Disruptionware: The 21st Century Weapon – Ep. 116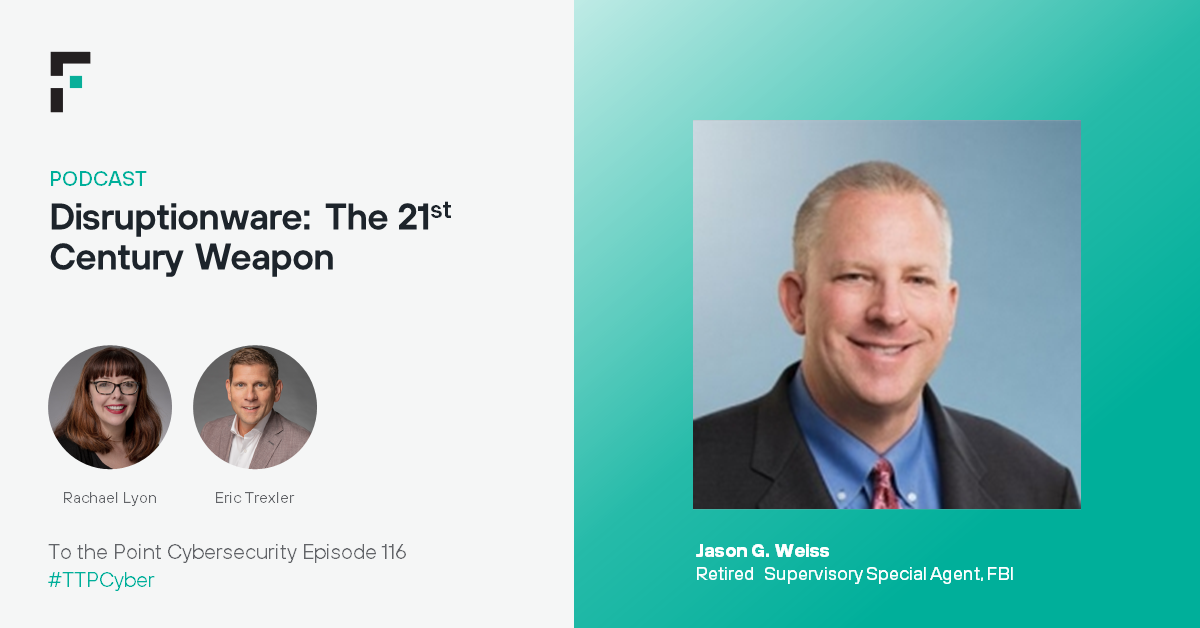 Jason G. Weiss is a retired FBI supervisory special agent, digital laboratory director, and currently serves as counsel in the Los Angeles office of the law firm Faegre Drinker, Biddle and Reath's cybersecurity and incident response group.  He discussed his experience working in computer forensics and shared his cyber defense tips. Jason also defined disruptionware, revealed the main ways disruptionware is getting into company systems, and how businesses should build social awareness and training programs to prevent future cyber attacks.  
Marco Figueroa, a cyber threat hunter and principal threat researcher at SentinelOne, took us inside the mind of the Sunburst adversary, described the magnitude of the breach, its targets, and the timeline of events. Marco explained what Solarwinds could have done to detect the attack, and what he would be doing if he were the Sunburst adversary. 
Inside the Mind of the #Sunburst Adversary – Ep. 117  
Dr. Chase Cunningham and the Impact and Future of Zero Trust – Ep. 118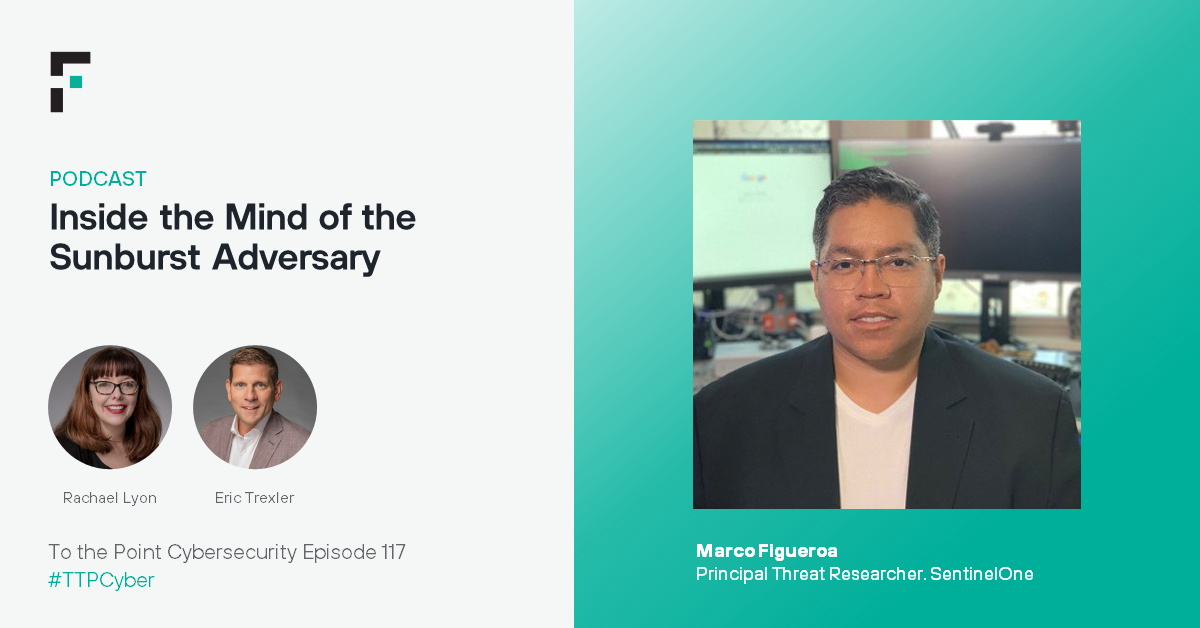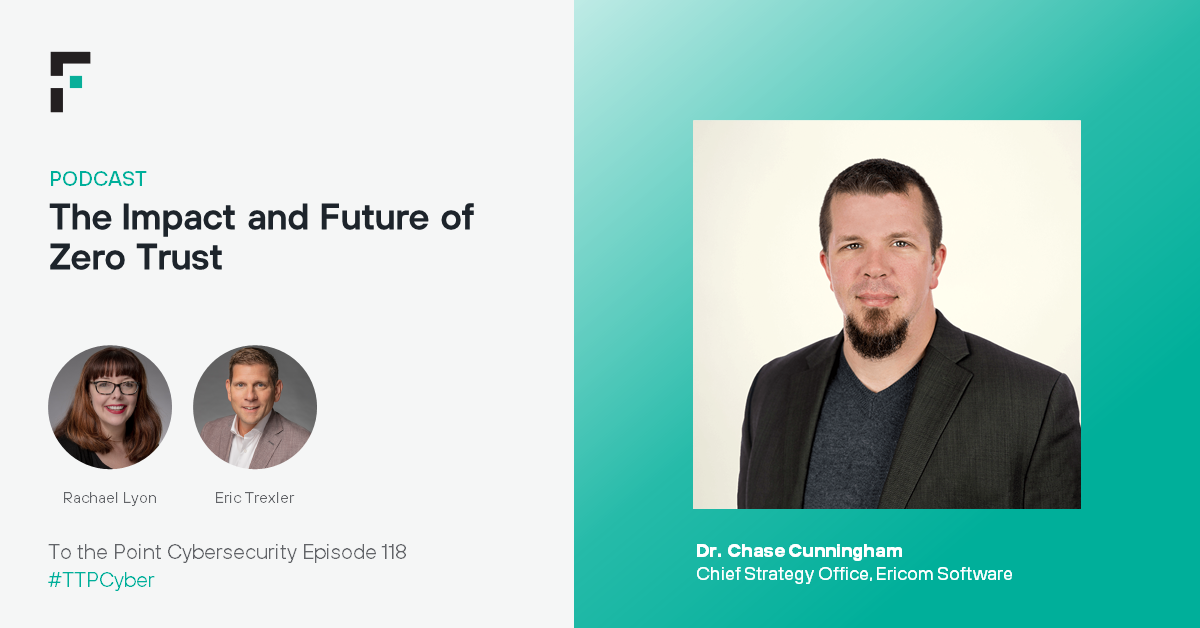 Dr. Chase Cunningham was previously with Forrester Research and now serves as chief strategy officer at Ericom. Dr. Cunningham discussed Zero Trust and how COVID-19 was the nail in the coffin of the defensible perimeter. He shared his view on the importance of multi-factor authentication and user monitoring, and how Zero Trust can be applied to the supply chain. Finally, he weighed in on if government security mandates like CMMC go too far or not far enough, and how best to approach security in a multi-cloud, BYOD world.
Chris Hughes, who is the managing cybersecurity consultant for Oteemo, discussed how security practitioners should be thinking about their cloud security strategy moving forward. He also highlighted the key considerations every security team must take into account such as managing workloads, the needs of the workforce and building for resiliency. Additionally, we dove into the themes of reciprocity between key federal programs today. This includes the Cybersecurity Maturity Model Certification (CMMC) and the Federal Risk and Authorization Management Program (FedRAMP).
Cloud Is Great – Until It Isn't – Ep. 119 
Insights from The Cyber Front Line with CTA's Michael Daniel – Ep. 120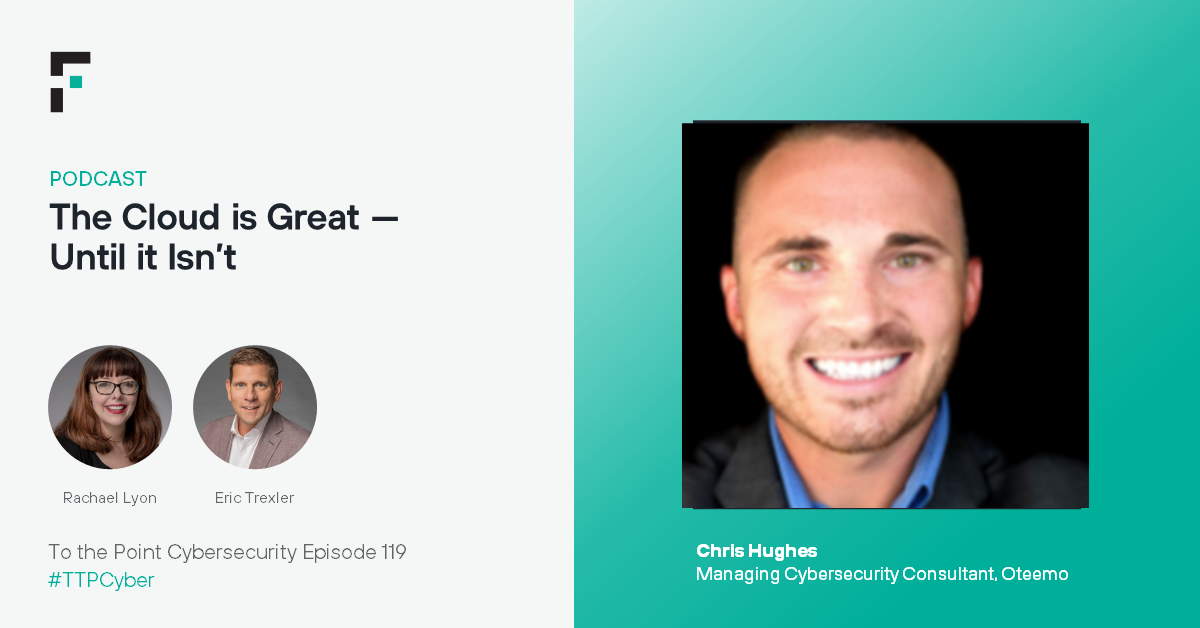 Michael Daniel, president and CEO of the Cyber Threat Alliance (CTA) and former special assistant to President Obama and cyber coordinator on the National Security Council staff, shares insights from his front row seat on the federal government cyber front line from 2012 to 2017. We also discussed his perspective on the new Biden administration's cyber priorities, the growing cyber threats and trends as a result of mass remote work during the pandemic, and the criticality of threat sharing among the cyber community that the CTA has been helping drive across the industry since 2014.
Travis Howerton, of C2 Labs joined the podcast for an insightful discussion on the global threat landscape through the lens of his 20+ years working on the front lines of national security with organizations such as National Nuclear Security Administration, Oak Ridge National Laboratory, and Bechtel. In part one of our conversation, Travis shared his thoughts on how the SolarWinds hack was the Picasso of modern cyberattacks. In part two, we explored the security path forward in a hyper-connected IoT world. Finally, Travis touched on the continuing skills gap and the looming threat of quantum computing, that the first one to solve will be the true winner in cyber ahead. 
The Picasso of Cyberattacks Has Only Just Begun, with Travis Howerton – Ep. 122 and Ep. 123
Optimism for The Cyber Path Ahead?! – Ep. 124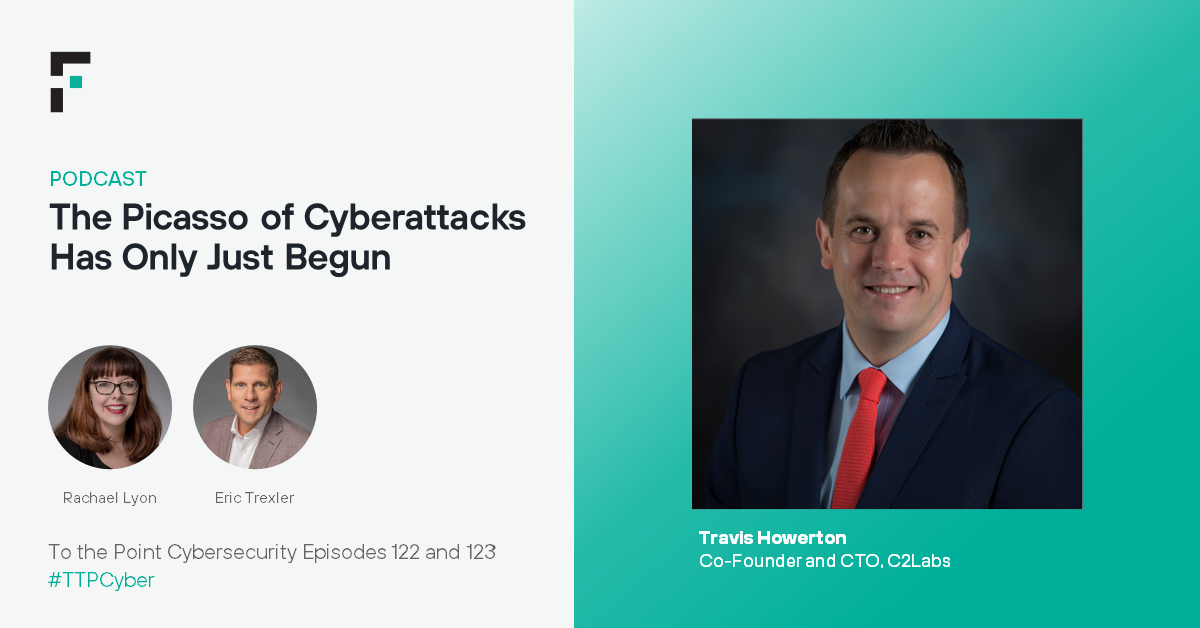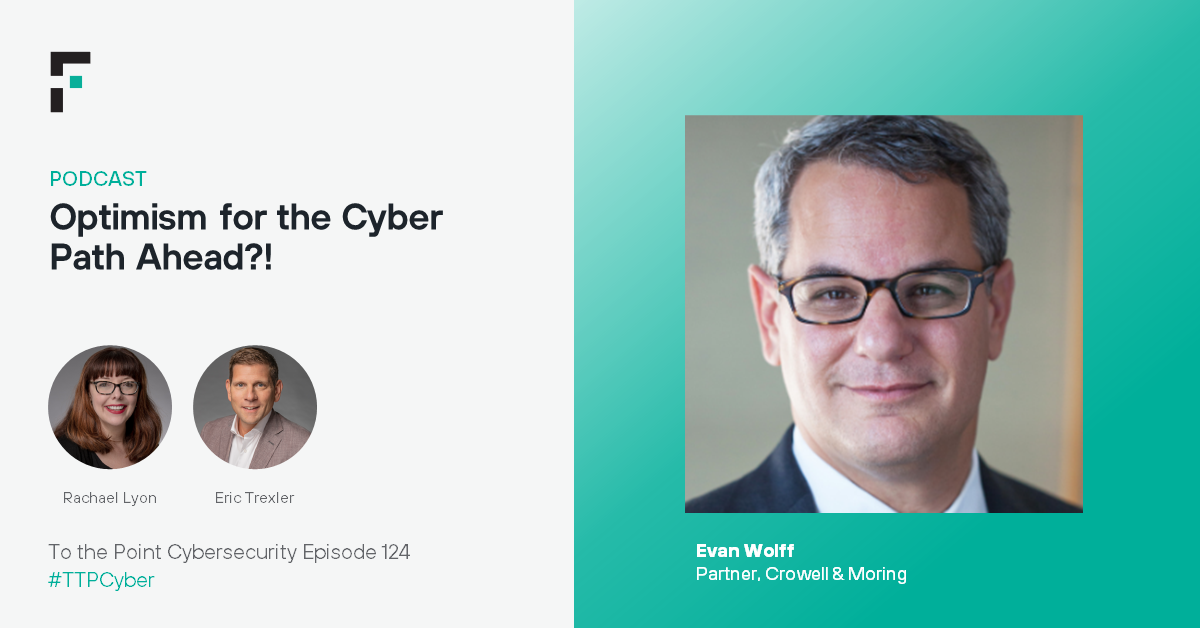 Evan Wolff, is a hacker turned lawyer, professor, geologist, policy influencer, and currently a partner in Crowell & Moring's D.C. office, as well as the co-chair for the firm's Privacy and Cybersecurity Group.  After a career spent in cyber risk management and helping organizations through more than 1,000 breaches, Evan explained why he is optimistic for the cyber path ahead. He shared his insights around collective defense, re-victimization of companies after a breach, and the new administration's cyber focus. Additionally, Evan touched on efficiencies of a national data breach law and the criticality of incident response plans. 
Tom Kellermann, head of cybersecurity strategy at VMware, discussed the explosion in, and growing aggression of, cyber cartels and the differences in attack motives across nation-state attackers. We also dive into the little-known mission of the U.S. Secret Service and mandate to investigate financial crimes dating back to the Civil War – and the tell signs that cyber financial attacks foreshadow for future government attack vectors.
Here Come the Cyber Cartels – Ep. 125
We're already keeping the momemtum going in Q2, with a two-part discussion with SC Media Editor-in-Chief Jill Aitoro and we've also talked to female cyber leaders like Option3Ventures' Partner Lisa Donnan. Stay tuned!
You can also listen to all the episodes here on Forcepoint.com, and now you can view select episodes here on YouTube.
Subscribe today wherever you get your podcasts via the links below:
This post was first first published on Forcepoint website by Forcepoint. You can view it by clicking here