Join Webinar – McAfee and partners help replace your existing Symantec solution – May 27, 2020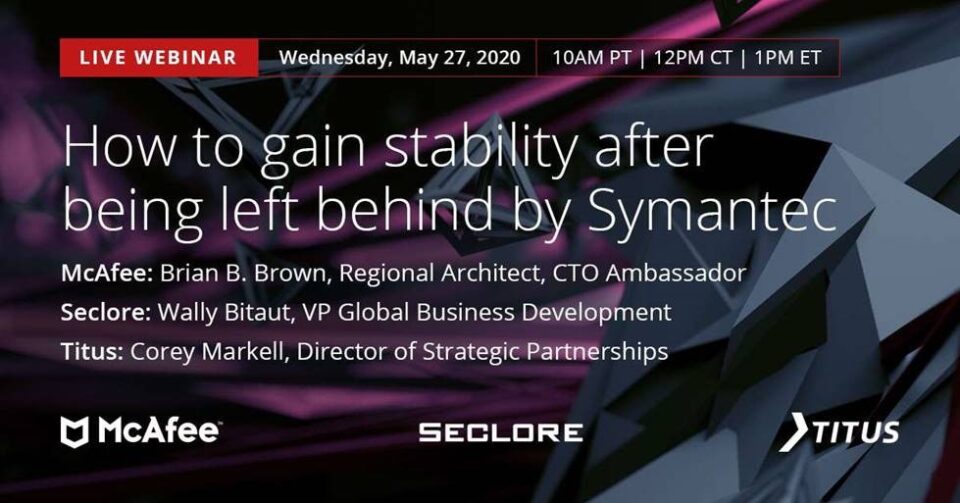 Are you looking for peace of mind and stability?
Join McAfee and Security Innovation Alliance (SIA) ecosystem partners Seclore and Titus on the upcoming live webinar as we discuss how our integrations can replace your existing Symantec products. 
Webinar: How to gain stability after being left behind by Symantec
Date: Wednesday, May 27th 2020 at 19:00 CEST
McAfee: Brian B. Brown, Regional Architect, CTO Ambassador
Seclore: Wally Bitaut, VP Global Business Development
Titus: Corey Markell, Director of Strategic Partnerships
Together we secure complex ecosystems through key use cases.
Register Here
Ask me about our McAfee offering!