RISK 2019 – LockPicking, a LockSport – eSigurnost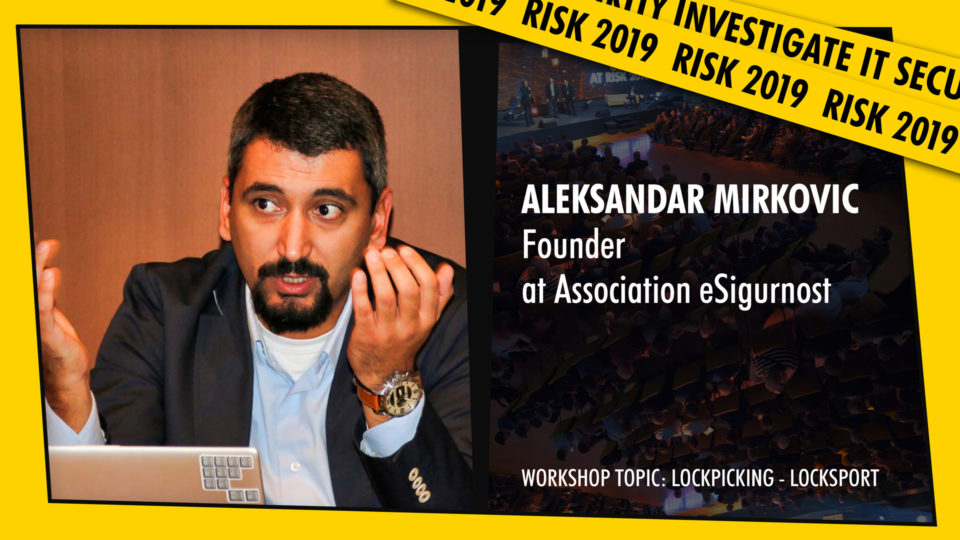 At RISK 2019, founder of Association eSigurnost, Aleksandar Mirković, will demonstrate picking locks in the Green Workshop Room on the 2nd day of the conference, the 21st of March 2019, at 14:30 CET.
Demonstration of picking locks. Presentation about what lock contains of and what we need to do to pick it, and also what tools can be used to do it.
About the presenter
Aleksandar Mirković is an Information Security professional with more then seven years on a leading (CISO) positions in financial and retail institutions. He is founder of eSigurnost Association that gather a lot of security professionals from the region. Also he is board member of ITVestak Association, largest digital forensics and court expert witnesses in the region. Aleksandar is teaching security in past few years, from handson trainings, such as CEH to Management trainings such as CISSP, Security +, and working as a Information Security consultant and penetration tester.
Just another reason to attend RISK conference, the largest specialized IT security event in the Adriatic region, taking place on March 20th and 21st 2019 in Lasko, Slovenia. Over 600 specialists will attend 60 presentations, 30 workshops and 30 technical demonstrations on two floors – join them by registering at www.risk-conference.com.