FireEye 'Endpoint' rešitve imajo sedaj vgrajeno še strojno učenje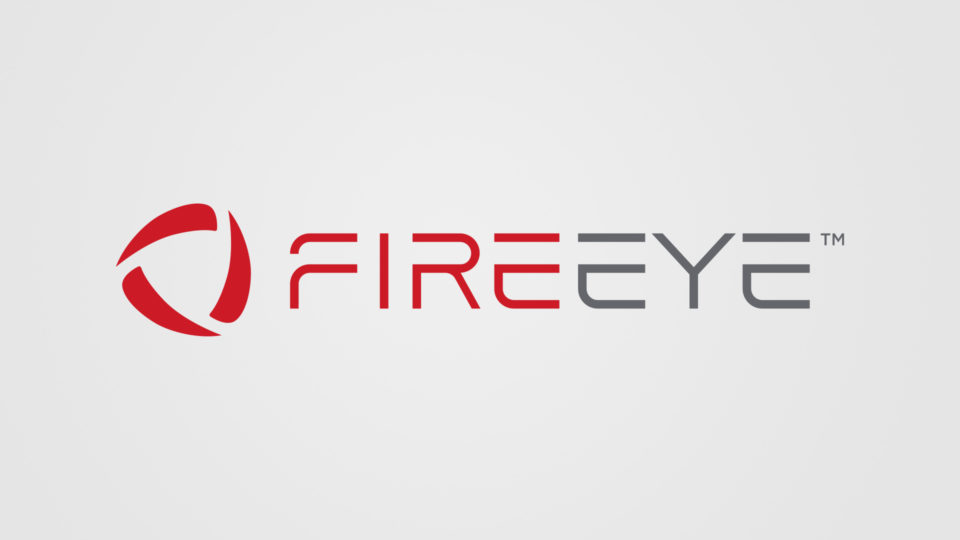 FireEye je pred nedavnim v rešitev za zaščito končnih sistemov FireEye Endpoint Security implementiral dodatno komponento oz. varnostni  pogon (engine) MalwareGuard.
MalwareGuard temelji na naprednih algoritmih strojnega učenja za obdelavo večjih količin podatkov. Služi za prepoznavanje in blokiranje naprednih kibernetičnih napadov vključujoč take, ki jih prej še nihče ni videl. V ekosistemu FireEye predstavlja dodatno plast varnostne zaščite, temelječo na učenju iz podatkov iz realnega sveta, brez človekovega posredovanja.
Model strojnega učenja MalwareGuard klasificira podatke prihajajoče iz kombinacije javnih in privatnih virov podatkov. Vključujoč več kot 15 milijonov po vsem svetu nameščenih Endpoint agentov,  javnega omrežja 32 različnih jezikov govorečih varnostnih analitikov iz vseh delov sveta, ter podatkov, ki jih je FireEye zbral tekom milijona delovnih ur za profesionalno preučevanje napadov in ki ji sproti zbere v času 200.000 ur strokovnega svetovanja letno.
MalwareGuard je nov pogon integriran v FireEye Endpoint Agent, tako da je obstoječim lastnikom te rešitve na razpolago brezplačno, čim jo posodobijo. Druge organizacije lahko zaščito pred kibernetičnimi napadi z modelom strojnega učenja (in drugimi metodami) preizkusijo v okviru brezplačnega testnega obdobja za FireEye Endpoint.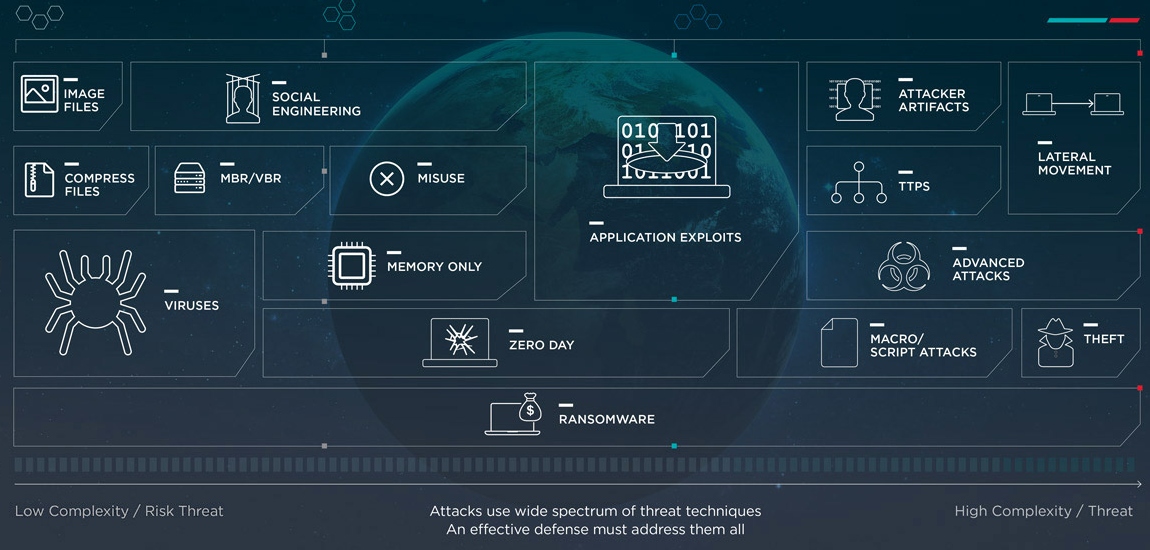 FireEye Endpoint Security Agent vključuje sedaj torej štiri pogone oz. štiri različne skupine postopkov za prepoznavanje in blokiranje informacijskih groženj:
model strojnega učenje MalwareGuard (machine learning),
prepoznavanje vzorcev v obnašanju objektov ExploitGuard (behavior detection),
tradicionalno prepoznavanje vzorcev škodljive kode Malware Protection (signature detection),
prepoznavanje na podlagi polnjenja z obveščevalnimi informacijami IOC (intelligence based detection).
Citat John Laliberte, inženiring, FireEye:
"Attackers are constantly innovating and outmaneuvering legacy, signature-based technology. Reducing the window of time from discovery, to analysis, and deployment of protection is critical to reducing risk in your enterprise. By combining our unique frontline knowledge of the adversaries with our in-house machine learning expertise, we can now better protect our customers against cyber-threats including never-before seen threats by automating the discovery, analysis, and deployment of protection through our endpoint solution."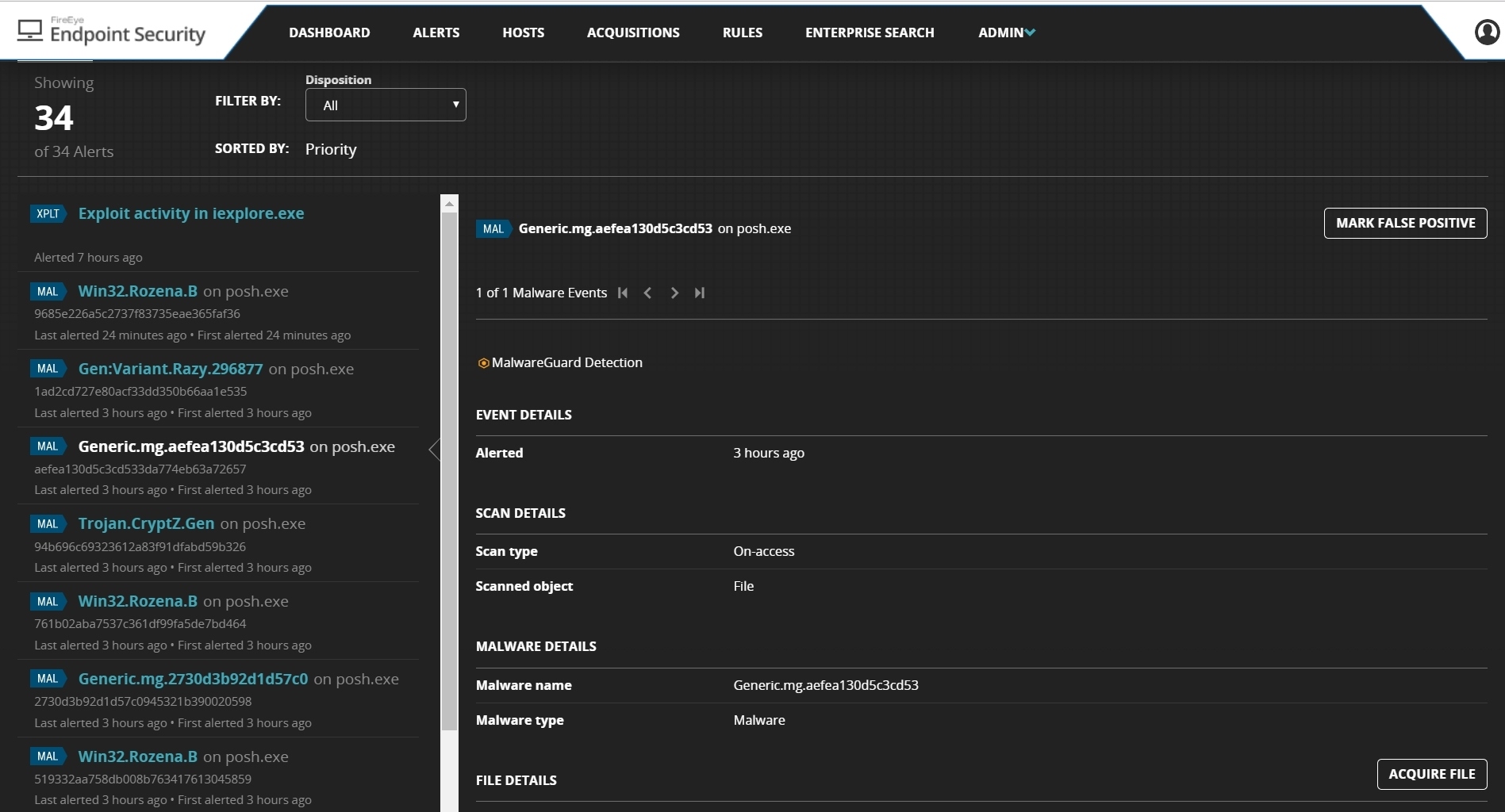 Novosti v uporabniškem vmesniku za poenostavitev in pospešitev delovnega procesa od alarma do sanacije
FireEye Endpoint Agent je pred nedavnim bil deležen tudi posodobitev uporabniškega vmesnika namenjenih izboljšanju upravljanja rešitve in vodenja postopkov. Med novimi funkcijami uporabniškega vmesnika so tudi:
Policy Manager: dodatne funkcije za upravljanje rešitve v srednjih in večjih podjetjih z različnimi nivoji administrativnega dostopa;
Alert Workflow Update: zbiranje in prikazovanje kontekstualnih informacij lahko podjetjem pri analizi alarmov pomaga hitreje in pravilneje se odzvati na dejanski incident.
Cloud Identity and Access Management: napredna avtentikacija za v strežniškem oblaku nameščeno storitev.
Za MalwareGuard in druge Nove funkcionalnosti je treba nadgraditi na različico vsaj FireEye Endpoint Security 4.5.