Ivanti je predstavil združeno rešitev za upravljanje raznolikih sistemov Unified Endpoint Manager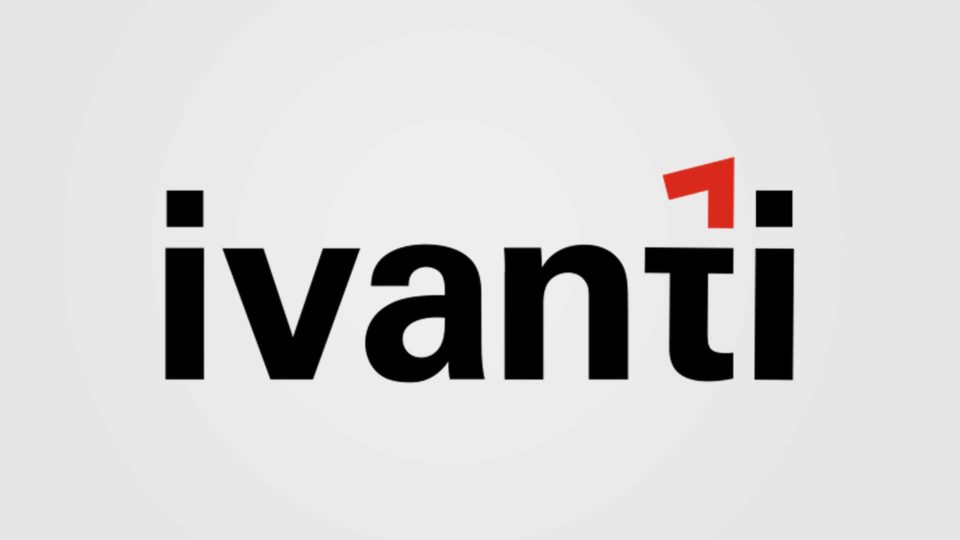 Ivanti, vodilni ponudnik rešitev za centralno upravljanje, varovanje in nadzor informacijske infrastrukture,  procesov in strežniških oblakov, ki ga v Sloveniji uradno zastopa podjetje REAL security d.o.o., je najavil, celostno rešitev za upravljanje sistemov Ivanti Unified Endpoint Manager, ki združuje funkcionalnosti Landesk-ovega Ivanti Endpoint Manager, ter AppSense-ovega Ivanti Environment Manager Policy (Landesk in AppSense sta blagovni znamki v lasti podjetja Ivanti, obe sta nekoč bili samostojni podjetji). Nova rešitev omogoča upravljanje različnih vrst sistemov iz enotne konzole, z njo lahko s podrobnimi opcijami, akcijami ter nastavitvami, nadziramo praktično vse pomembnejše funkcionalnosti sistemov:
enotni delovni proces ter
enotni uporabniški pogled, ne glede na vrsto sistema,
zmogljive opcije odkrivanja sistemov v omrežju,
upravljanje inventarja,
upravljanje konfiguracij,
nastavljanje in optimizacija operacijskih sistemov,
distribucija programske opreme,
oddaljen nadzor delovnih postaj PC / Mac,
uporabnikom prilagojen nadzor delovnih postaj Windows.
Produkt lahko pomaga podjetje,:
pospešiti migracijo na Windows 10, vključujoč uporabniške nastavitve in datoteke;
pospešiti zagon in prijavljanje v delovne postaje; pohitriti čas do začetka dela na sistemu;
zmanjšati odvisnost od stotine kompleksnih nastavitev tipa Group Policy in jih nadomestiti z bolj učinkovitimi, preglednimi in enostavnimi pravilniki, dinamično prilagodljivimi uporabnikom in njihovim potrebam;
namestiti po potrebi dvojno upravljanje sistemov vključujoč upravljanje z agenti ali MDM zmogljivostmi na eni napravi;
dvigniti produktivnost uporabnikov delovnih postaj tipa Mac z njim domačim portalom za samo-pomoč.
Izjave
Jon Rolls, podpredsednika oddelka produktov za upravljanje uporabniških naprav, Ivanti:
"Today's users expect more from their computing experience. Snappy logons and an optimized desktop that follows me onto every device are expected in the modern workplace. Ivanti Unified Endpoint Manager meets these user demands while simplifying the co-management of different device types. Managing a mixed enterprise of Windows, Mac, iOS, Android and Linux devices can be performed easily, from a single console with deep visibility and control."
Mark Weiss, uporabnik – vodilni sistemski analitik, Sharp HealthCare:
"By consolidating more of what we need into a single console, Ivanti gives me one place where I can control application deployment, patch compliance, software licensing, and antivirus. We are able to administer more and more pieces of the environment in a more manageable manner."

Ivanti: 2018 Gartner Peer Insights Customers' Choice for Client Management Tools
Obiskovalci spletnih strani Gartner so izbrali Ivanti za 2018 Gartner Peer Insights Customers' Choice for Client Management Tools, in sicer za produkt Ivanti Endpoint Manager. Več kot 200 recenzije si lahko ogledamo tukaj: https://www.gartner.com/reviews/market/client-management-tools/vendor/ivanti
Izjava enega od IT direktorjev, recenzentov produktov za Gartner Peer Review: "Ivanti does everything… seriously… everything. We needed a good endpoint manager for our company. We were so disorganized as a company and Ivanti Endpoint Manager offers a few things that help us, as a company to succeed. The fact that it allows us to use our MacBooks and PC laptops (as well as Linux and Chromebooks) is a huge plus. The dashboards it provides are awesome! Ties our assets and service management systems together."
Gartner Peer Insights
Peer Insights je spletna platforma, na kateri lahko strokovnjaki in ključni ljudje IT oddelkov preberemo članke drugih ali objavljamo svoja mnenja in ocene o IT rešitvah, med katere spadajo tudi produkti iz področja informacijske varnosti. Vključuje več kot 70.000 preverjenih mnenj iz širokega nabora okoli 200 različnih vrst rešitev. Platforma je koristna tako za ključno osebje IT oddelkov, da bi se lažje in na podlagi informiranosti predvsem bolje odločali za rešitve, katere je najbolje umeščati v njihova okolja, ter konec koncev tudi za proizvajalce rešitev, ki lahko na podlagi preverjenih objektivnih mnenj končnih uporabnikov izboljšajo svoje izdelke.
Ocena "Customer's Choice" se torej podeli na podlagi mnenj uporabnikov s praktičnimi izkušnjami in nikakor ne na podlagi Gartnerjevih analitikov. V izbor pridejo le podjetja z zadostnim številom ocen, se pravi zadostnim številom strank, ki so se odločile objaviti svoje mnenje. Seveda morajo ta ocene biti tudi dovolj dobre.
Več na: http://www.gartner.com/reviews/home.
Ivanti: https://www.gartner.com/reviews/market/client-management-tools/vendor/ivanti