LogRhythm H2 2023 Customer Promotion – The Opportunity of a 45% Discount From RRP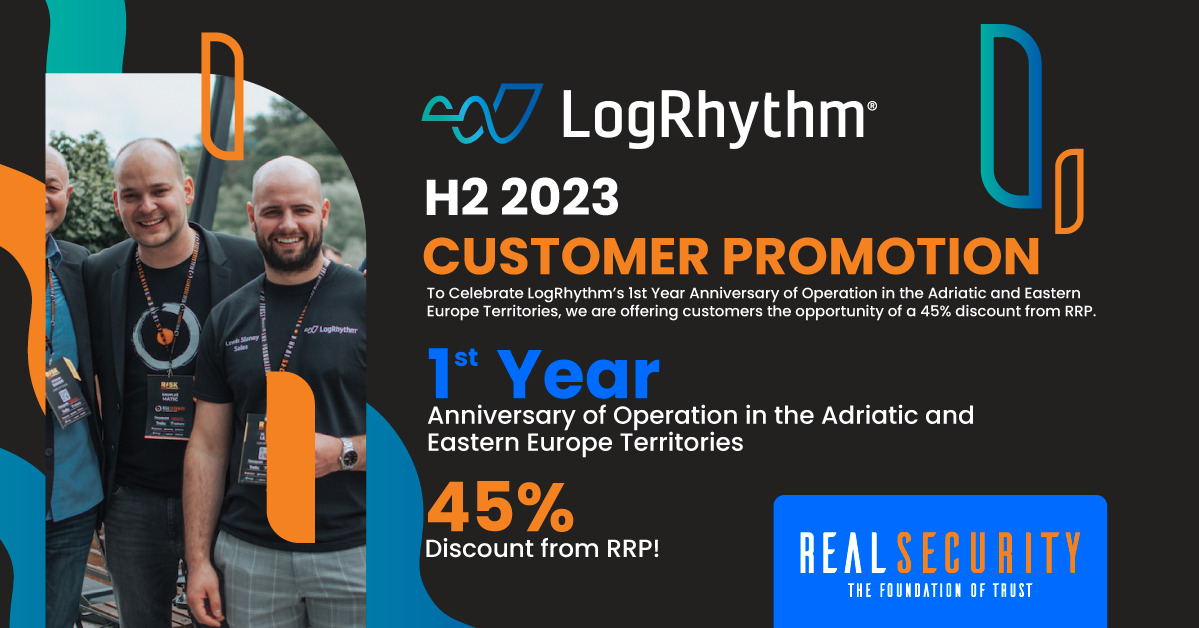 LogRhythm SIEM
Self-Hosted Security Information and Event Management 
Detect and remediate security incidents quickly and for a lower cost of ownership. With intuitive, high-performance analytics, an enhanced collection, and a seamless incident response workflow, LogRhythm SIEM helps your organization to uncover threats, mitigate attacks, and comply with necessary mandates.
LogRhythm NDR
Network Detection and Response
Gain 360-degree visibility to better protect your network. LogRhythm NDR monitors and analyzes vasts amount of network traffic with both deterministic rules and machine learning to surface the most pertinent threats that attack outside the perimeter.
LogRhythm Axon
Cloud-Native SaaS Security Operations Platform 
Leverage powerful security analytics and automatic log collection and enrichment to easily identify, analyze, and report potential threats. LogRhythm Axon provides automatic visibility into cloud and self-hosted environments, helping security teams focus on the work that matters.
LogRhythm Cloud
Cloud-Based SIEM
Secure your organization with our complete SIEM experience but without managing infrastructure, administration, upgrades, or troubleshooting capacity issues. LogRhythm Cloud provides the ease and flexibility of a SaaS solution.
LogRhythm UEBA
User and Entity Behavior Analytics
Extend your SIEM detection capabilities by using advanced analytics to monitor your users with LogRhythm UEBA. This add-on offers extra layers of security monitoring and machine learning to detect user-based anomalies and helps analysts prioritize the findings for investigation and response.
LogRhythm has been in proactive operations for the Adriatic and Eastern European
Territories for a whole year, we are proud to serve our new Customers and receive
awards and accolades for the impact we have had in the region, all in such a short
space of time.
In celebration of our Anniversary, we wish to reward the people that make all of this
possible, our Customers!
New Customers Evaluating LogRhythm Next-Gen SIEM and NDR Solutions Can Take Advantage of a 45% discount from RRP!
For more please contact our product manager at REAL security for LogRhythm: