Forcepoint Honored to be a Finalist in Two Microsoft Security 20/20 Award Categories
It's hard to believe that just over a year ago, the Forcepoint team was focused on delivering Azure Sentinel integrations across our NGFW, DLP and CASB offerings. Back then, cloud adoption was already growing at a rapid pace. Then the global pandemic placed cloud adoption on a whole different trajectory. As a result, 2020 highlighted the need for increasingly innovative cloud solutions.
Microsoft Security 20/20 awards
The Microsoft Security team's technical acumen and their focus on innovation makes them easy to work with.  We're both united in their vision to provide security for all, and to developing innovative cloud-based security products that continue to solve problems for enterprise customers. We're proud to be a Microsoft Intelligent Security Association (MISA) member. We can't wait to tune on May 12 to see the winners. Click the green button on the right to register for the Microsoft Security 20/20 awards. We're even more excited about future integrations with Microsoft products that our combined teams will deliver.  
That's a big reason why we've accelerated our efforts with Microsoft since then.  We first turned our attention to Azure Active Directory integrations to offer risk-adaptive authentication and access.  Soon after, we offered secure hybrid access to our products through Azure Active Directory. And for our NGFW solution, integration with Azure Virtual WAN enabled customers to leverage the inherent SD WAN capabilities of our NGFW to further support their remote workforce by extending their network from branch offices to the cloud quickly and securely .  Finally, we ended the year by making it easier for customers to configure their NGFW high availability deployments through our HA with Load Balancers Azure Resource Manager (ARM) template, available in the Azure Marketplace.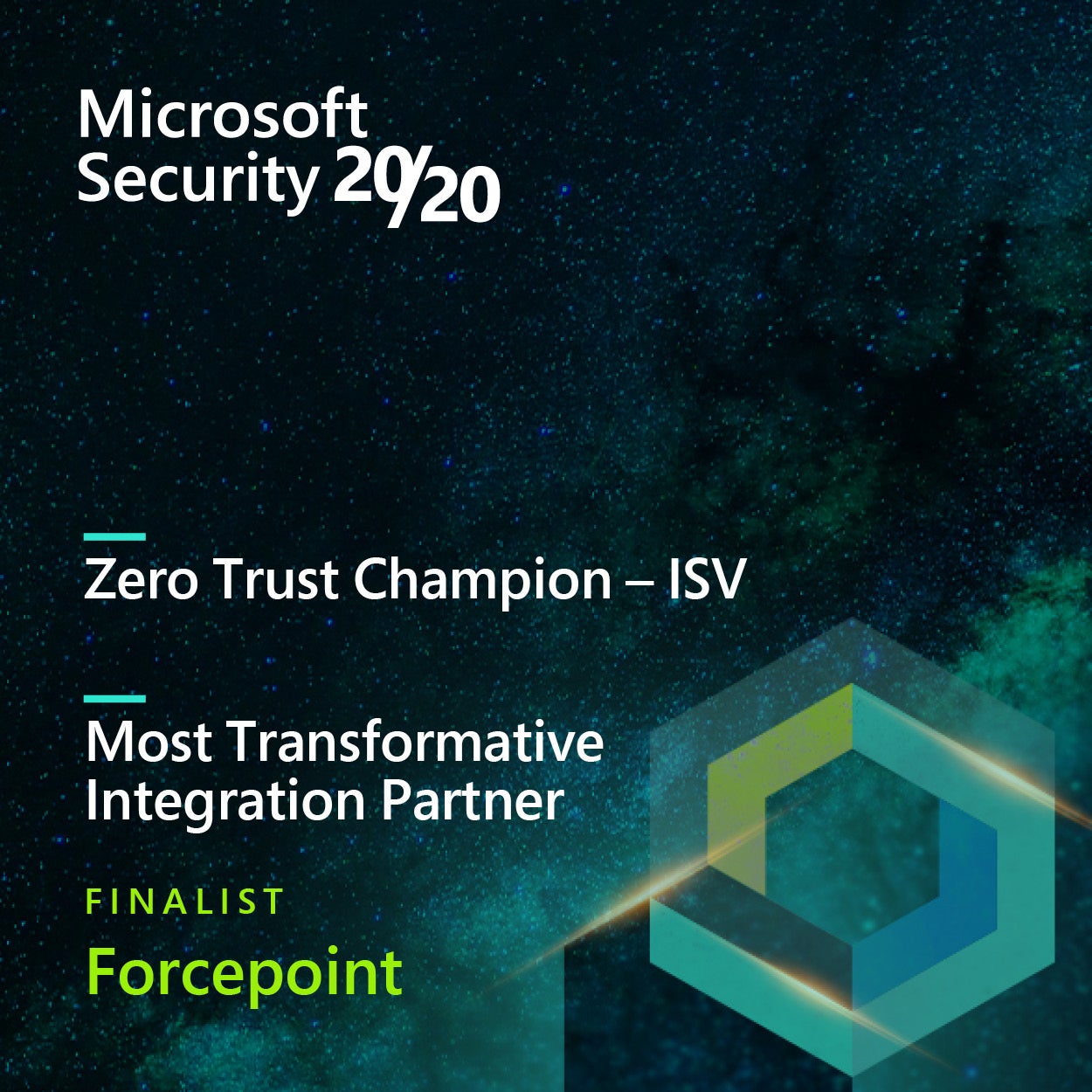 Additional Resources:
This post was first first published on Forcepoint website by Connie Dodmead. You can view it by clicking here