A shifting data access and storage dynamic has given rise to a new security category: Secure access service edge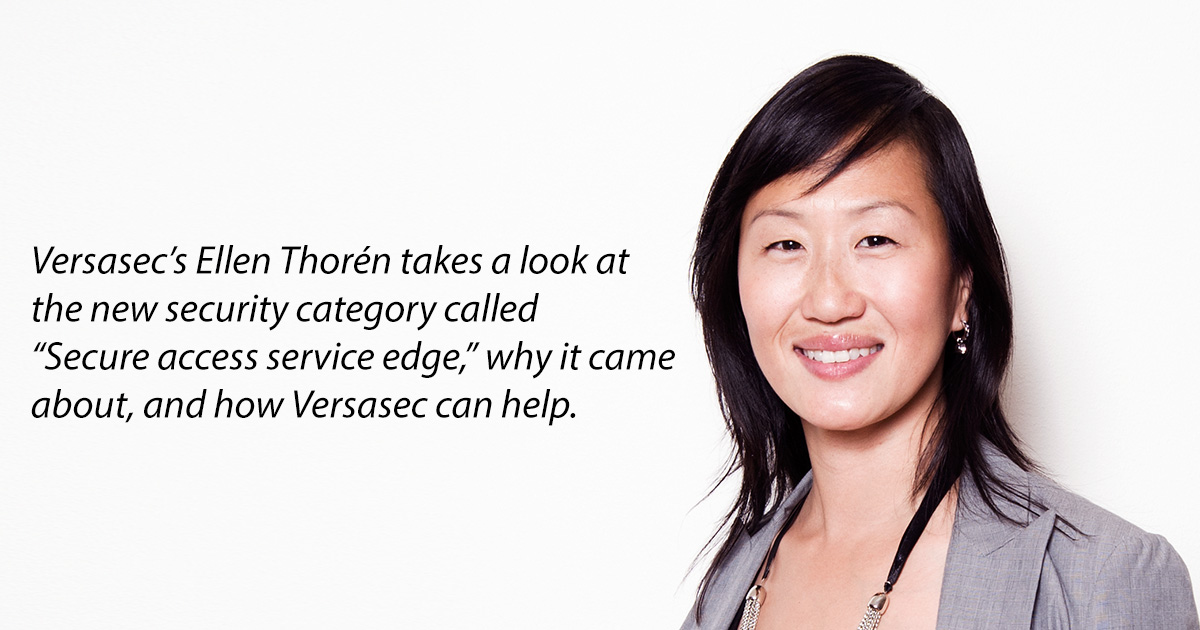 The growth of mobile, edge and cloud data are spotlighting the ineffectiveness and clunkiness of relying on the enterprise data center as the focal point for user access.
The numbers of roaming users, devices at the very edges of networks, and software-as-a-service (SaaS) has exacerbated the shift in moving data from on-premises to public clouds. That, coupled with the demand for immediate access to data from branch offices, home offices and unsecured networks, means many existing network approaches and technologies face an uphill battle in providing the level of security and access control needed.
All of this is creating a bit of an evolution in network security. Gartner calls it "Secure access service edge," or SASE (pronounced as "sassy"), in its "The Future of Network Security in the Cloud" report. Per Gartner, SASE combines comprehensive wide-area network capability with comprehensive network security functions (such as secure web gateway [SWG], cloud access security broker [CASB], Firewall as a Service [FWaaS] and zero trust network access [ZTNA]) to support the dynamic secure access needs of digital enterprises.
SASE capabilities are delivered as a service based upon the identity of the entity, real-time context, enterprise security/compliance policies and continuous assessment of risk/trust through the sessions. Identities of entities can be associated with people, groups of people (branch offices), devices, applications, services, IoT systems or edge computing locations.
SASE helps alleviate the need for keeping the data center at the heart of enterprise network and network security architectures. Instead, SASE delivers at the source of the connection, which might be a user, device, branch office, IoT device or edge computing location, for instance, rather than the enterprise data center.
In SASE, access privileges are enforced by policies based on user identities, real time context, enterprise security and compliance policies thus ensuring and securing identities are foundational to this type of network security.
Versasec's vSEC:CMS supports the implementation of SASE by providing identity-driven security with multi-factor authentication (MFA).
Gartner predicts that by 2024, at least 40% of enterprises will have explicit strategies to adopt SASE, up from less than 1% at the end of 2018.
In our estimation, as SASE catches on it will grow in the small-to-medium-sized enterprises market, where Versasec maintains a strong track record and one in which we will continue to invest heavily. If you're feeling SASE, give us a call and see how Versasec can help.
This post was first first published on Versasec Blog's website by . You can view it by clicking here