Our Cyber Voices Zero Trust Summit is Just a Few Weeks Away
If you're a business leader, a security executive or a security team lead or practitioner, you'll leave this half-day virtual summit with a blueprint for a data-aware Zero Trust approach in three practical 30-minute sessions:
Cyber Voices Zero Trust Summit
2. Bringing the Zero Trust Mindset to Data Protection
1. Enabling Safe Remote Working with Zero Trust
Here's a look at the Featured Speakers:
3. Migrating Risk in Real Time with an Identity Aware Approach
For our customers, prospects and partners in the Americas, things will get underway on October 27 at 8:30am Central Daylight Time. Those in Europe, Middle East and Africa can tune in on October 28 at 8:30am Central European Time.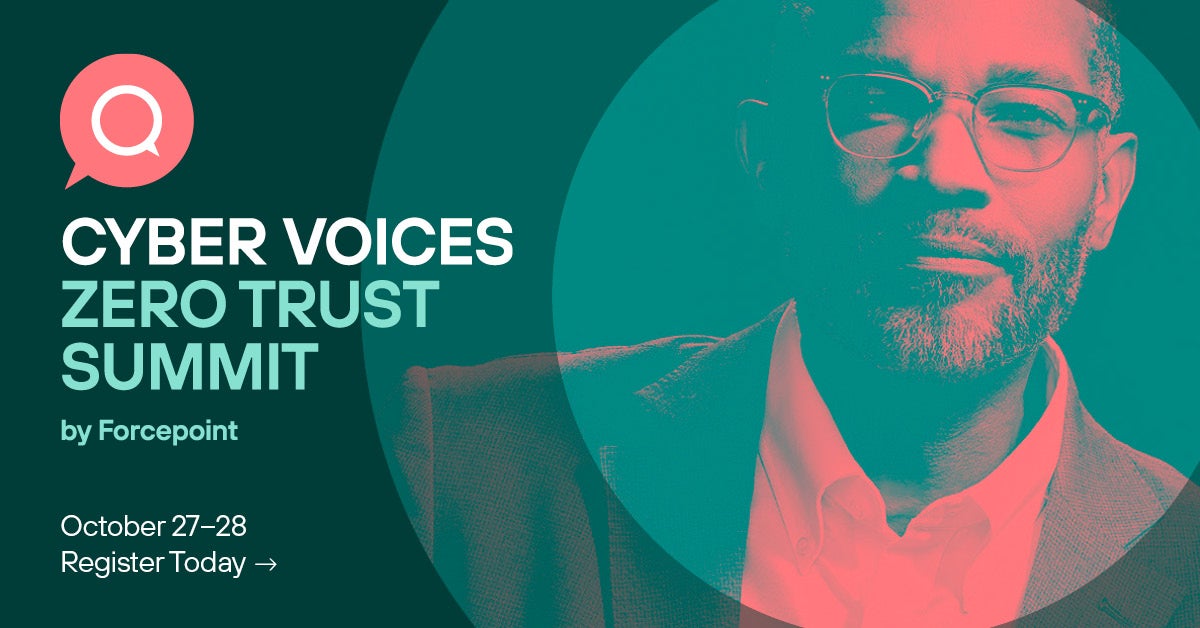 We'll share more details as we get closer to the event. Visit the Cyber Voices Zero Trust Summit site to register or to get a closer look at the full agenda. We look forward to seeing you on October 27 and 28!
This post was first first published on Forcepoint website by Lionel Menchaca. You can view it by clicking here