Join us at "The Evolution of Threat Intelligence" Roundtable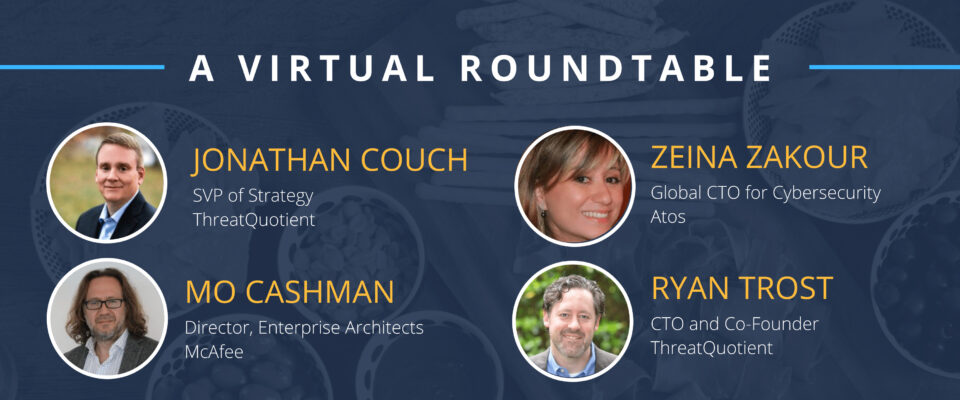 Wednesday, July 22nd at 4:00 PM CEST / 10:00 AM EST. Signup and registration
Is threat intelligence the apéritif to successful security operations, or the main course? For the last few years, Cyber Threat Intelligence (CTI) has evolved and matured at a rapid rate, with new feeds, internal teams, and products adjusting strategy to help compliment it's new maturity.
Join McAfee, Atos and ThreatQuotient experts for an engaging (and powerpoint free!) discussion on the Evolution of Cyber Threat Intelligence based on SANS' latest CTI Survey Report:
According to the report, formal processes for gathering CTI requirements increased from 13% in 2019 to almost 44% in 2020. What do these processes look like, and are there any best practices the industry can learn from so far?
With CTI requirements being developed by companies, what advice can you offer in terms of what teams should be involved? And what should be top of mind while determining these requirements?
What trends are you seeing with CTI management that companies should look more into? Are there any that CTI teams should avoid?
Register to attend this free virtual roundtable at the link below:
https://www.threatq.com/cybersocial-the-evolution-of-threat-intelligence?utm_source=realsecurity