Ep.4: Neil Thacker – Titus Talks Cybersecurity Podcast
   ·   
  Thursday, July 9th, 2020
In this episode, the podcast goes overseas to get a global perspective on data security from Neil Thacker – CISO EMEA at Netskope.
Neil joins Jason along with Sebastien Roques of Titus to discuss how COVID-19 related working arrangements have been increasing cloud adoption, what that means for today's CISO, and what long-term changes might be in store for the CISO of tomorrow.
About our guest
Neil Thacker is CISO EMEA for Netskope. Neil holds over 20 years' experience in the information security industry with previous roles at Swiss Re, Deutsche Bank and Camelot Group.
Neil is an advisory board member to the Cloud Security Alliance, advisory board member to NeuroCyber, advisor to ENISA (the EU agency for Cybersecurity) and co-founder and board member to the Security Advisor Alliance, a non-profit organisation to support CISOs. Neil is CISSP, CIPP/E and CEH certified and is a frequent speaker and writer on cybersecurity, data protection and privacy-related topics.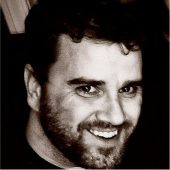 Jason is Product Marketing Manager with Titus, working with the Marketing team in the research and writing the digital assets used to support our customers, prospects, and partners.
This post was first first published on Titus website by Jason Hodgert. You can view it by clicking here