Riverbed and Microsoft Empower Mutual Customers to Embrace Digital-First Mindset
It's no wonder that after over a decade of strong partnership, Riverbed and Microsoft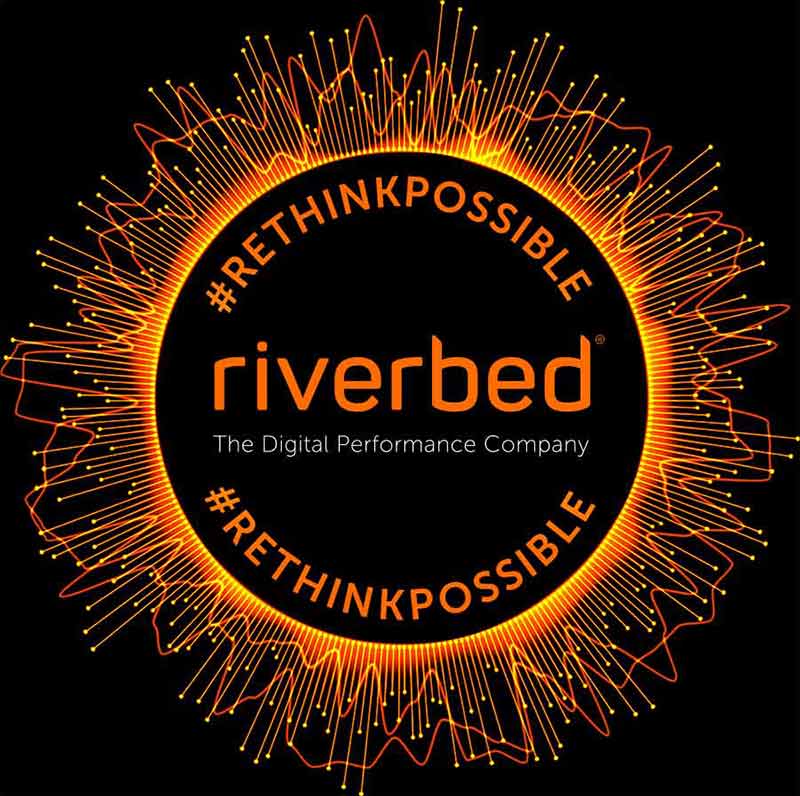 are announcing today at Microsoft Ignite, a plethora of powerful product integrations to maximize digital performance and business results for mutual customers. Riverbed, a Microsoft Gold ISV partner, is committed to delivering customers the agility, flexibility, and application performance that is undoubtedly required in order to maintain relevancy in today's cloud and digital-first environment.
So what product enhancements are being announced to maximize our customers' digital performance you ask? Today we are thrilled to be announcing and demonstrating in our booth (500) at Microsoft Ignite, the following:
Microsoft and Riverbed to introduce seamless integration between Riverbed SteelConnect, our SD-WAN solution and the Azure Virtual WAN with local branch path steering for Microsoft Office 365
Riverbed SteelFusion to expand its Software-Defined Edge offering to Microsoft Hyper-V customers
Gavriella Schuster, CVP, One Commercial Partner at Microsoft highlights the value of announcements here,
"Microsoft has always been a partner-led organization and we value our strong relationship with Riverbed.
These new product enhancements further demonstrate our ongoing collaboration. As we continue to evolve
our mutual offerings to provide increased value with advanced solutions, we enable our mutual customers
to push boundaries towards a digital-first business."
Seamless integration of the Azure Virtual WAN and Riverbed SteelConnect SD-WAN
To build upon our announcement earlier this year, where Riverbed announced that SteelConnect supports Azure ExpressRoute with automated "single-click" connectivity, today customers will now be able to automate secure connectivity into the Azure Virtual WAN, a global network backbone for managed site-to-site and branch-to-Azure connectivity, and integrate it into the rest of the network.
This is huge for customers, why?
Because users can easily extend software-defined policies for steering traffic geared toward selected applications, users or entire locations into the Azure Virtual WAN with just a few clicks. How? Simply by using the Riverbed SteelConnect Manager policy engine and intuitive graphical interface.
This announcement is game changing and builds on Riverbed's broader vision to enable unified connectivity and orchestration across the entire distributed network fabric. This solution is already having high impact with early adopter customers and partners and we are eager to see its success take hold in today's digital-first world.
Riverbed SteelFusion announces support for Microsoft Hyper-V
Now this next announcement is centered on Edge IT, simplifying and modernizing operations at the edge of the network.
And here it is.
Enterprises and organizations who have selected Microsoft Hyper-V as their hypervisor of choice will be able to leverage SteelFusion for distributed IT, and fully realize its software-defined value, with the flexibility and agility to instantly deploy and centrally manage edge services, data and applications to any number of remote branches and sites.
Well what does this mean for the enterprise?
Customers have additional flexibility and choices when it comes to edge IT
The solution replaces traditional edge infrastructure and greatly simplifies and accelerates remote IT operations
This unique solution for remote IT can be deployed in minutes anywhere in the world to any commodity Windows Server running Hyper-V
Delivers unprecedented IT agility, data security and application performance while allowing the most data-sensitive organizations to meet compliance standards required for their industry
"As Riverbed's first SteelFusion customer, and since our earliest implementations, we have seen substantial savings with our global operations expenditures. We've accomplished this while meeting our performance, security, and protection requirements at our remote edge office locations. As an early adopter of Microsoft's Hyper-V virtualization platform, we are happy to see the additional flexibility and continued innovation of this upcoming edge solution." – Searl Tate, Managing Director IT Infrastructure at Paul Hastings, LLP
For service providers partnering with Microsoft, this solution makes it easier than ever to deliver managed services for Edge-as-a-Service, Disaster-Recovery or Business Continuity-as-a-Service or Security & Data Protection services.
Riverbed is previewing the capabilities of new Microsoft product enhancements this week in the Riverbed booth 500 at the Microsoft Ignite conference in Orlando, Florida. Here's more information on Riverbed's participation at the event.
Also, while you're there, don't forget to enter to win some fun Chuck Taylor Converse High Tops by participating in our social content. More details:
Learn more about our ongoing commitment with Microsoft and our joint offerings.