Why Riverbed is a Six-Time Consecutive Leader in the Gartner NPMD Magic Quadrant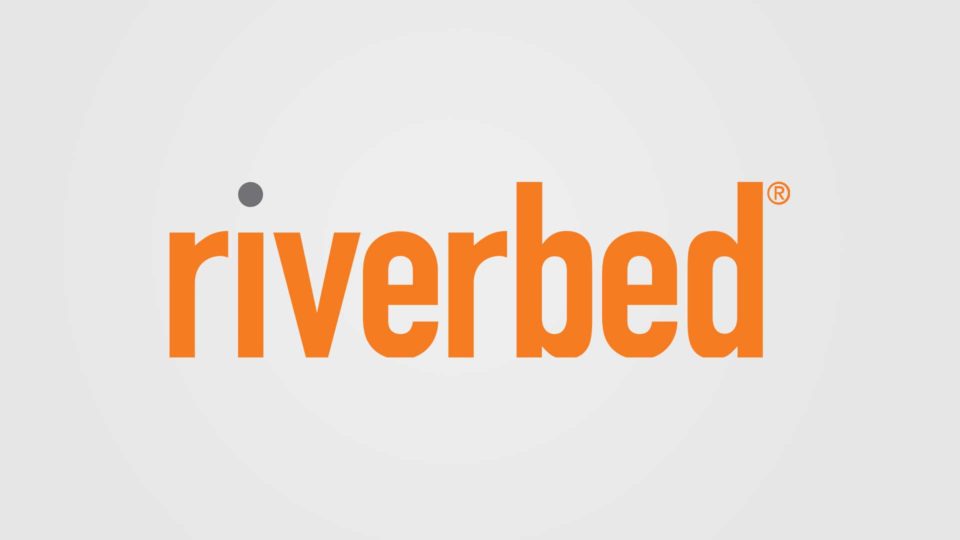 In a business market that is dominated by digital transformation initiatives, it is Riverbed's position that companies must have the ability to understand all of the elements that underpin digital experience and how they relate to one another. In the context of network performance management, that means understanding how the networks and infrastructure affect this experience.
We are pleased that adherence to this strategy has helped Riverbed to be named a Leader in the 2019 Gartner Network Performance Monitoring and Diagnostics Magic Quadrant, also known as the Gartner NPMD Magic Quadrant—for the sixth straight time.
Per the Gartner report, the Leader's quadrant represents those vendors that are "pushing the NPMD market forward with the most comprehensive portfolios and the ability to handle broad sets of data input and analytics techniques."
One of the things we're most proud of is that Riverbed has been selected by Gartner for this Magic Quadrant not just once, but year after year—since the NPMD Magic Quadrant began in 2014.
We believe that we have been recognized in Gartner Magic Quadrant because of following reasons:
Riverbed's latest product releases, including SteelCentral Agent, highlight a movement to address hybrid IT architectures and fill the visibility gaps caused by them.
As edge architectures continue to become more important, Riverbed maintains an advantage in managing the user experience at the edge, in combination with its WAN optimization and SD-WAN capabilities.
With a majority of sales coming from partners, Riverbed continues to invest in educating and building its partner ecosystem, which is more robust compared to similar NPMD vendors.
We further believe, there are other reasons for our recognition which are as below:
The ability to view the disparate metrics together in a unified view. Not just network and infrastructure metrics, but also application and end-user experience metrics. These unified views can provide IT executives or line of business managers a high-level overview, or give domain experts the diverse information they need to troubleshoot the most difficult problems.
Tight integration between our products. For example, 1.) SteelCentral AppResponse sends packet-base flow metrics to NetProfiler. This not only provides richer flow details, but also enables one-click drill down to the packet forensics as required. 2.) Blended infrastructure and network performance monitoring on the same screens for integrated network performance, congestion, configuration, and device health. 3.) Integrated end-user experience (EUE) metrics with network troubleshooting. EUE metrics identify issues from the device perspective and if the problem is network-oriented, you can drill seamlessly into the network details to troubleshoot more efficiently.
Monitoring of hybrid architectures—from the data center, to the branch and into the cloud. One solution monitors them all. Take your pick of flow monitoring, packet analysis, or use them together.
A new network security analytics solution, which leverages flow monitoring capabilities to detect, investigate, and mitigate security vulnerabilities that bypass traditional perimeter defenses. It uses a combination of security analytics, threat intelligence, and DDoS detection plus forensic investigation and cyber threat hunting to help you detect advanced threats in real time or retroactively.
What's next?
We look forward to introducing even more exciting features and capabilities next year. Riverbed SteelCentral is trying to eliminate as many of the barriers for platform adoption as possible by continuing to consolidate and unify our solutions. We are also improving speed and scale so you can monitor today's big data environments. Finally, we look to extend performance and security visibility into different environments and to bubble up the most relevant information in an easy-to-use manner.
View the 2019 Gartner NPMD Magic Quadrant.
Gartner, Magic Quadrant for Network Performance Monitoring and Diagnostics, Sanjit Ganguli, Ted Corbett, 07 February 2018
Gartner does not endorse any vendor, product, or service depicted in its research publications and does not advise technology users to select only those vendors with the highest ratings. Gartner research publications consist of the opinions of Gartner's research organization and should not be construed as statements of fact. Gartner disclaims all warranties, expressed or implied, with respect to this research, including any warranties of merchantability or fitness for a particular purpose.