REAL security now an official specialized distributer for McAfee managed services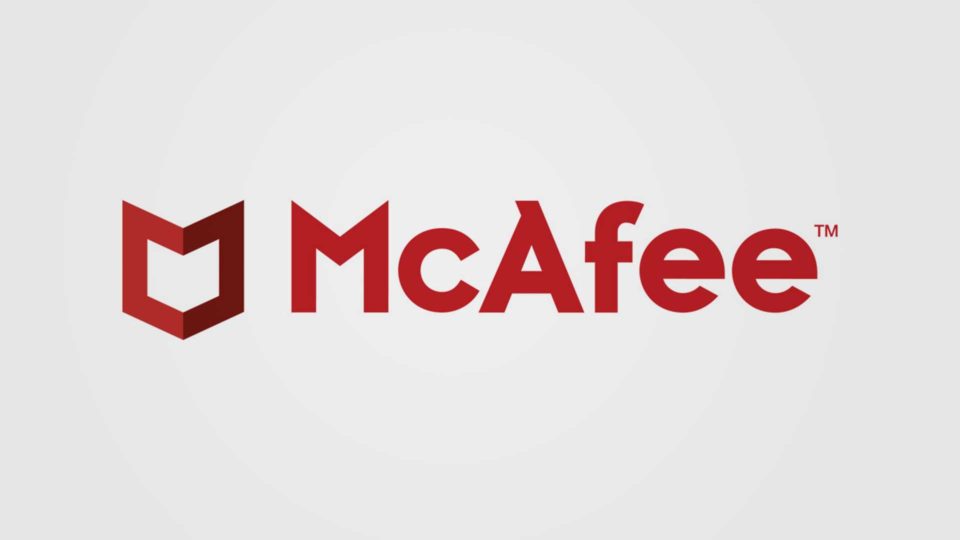 McAfee, the leading security vendor with the widest range of solutions for all types and sizes of clients, which is represented by REAL security d.o.o,
are announcing that the leading Maribor company in the field of cyber security REAL security d.o.o. , which was longstanding partners with McAfee, now became a McAfee Managed Services Specialization Distributor. With this announcement we invite all providers of IT solutions who are thinking of providing clients with security solutions, please contact us. We believe you will be able to quickly start providing clients with services based on McAfee solutions, either full or hybrid clouds, or even on-premises installations.
Partners that will specialize in providing McAfee MSP services will be qualified to provide services from the following product categories:
ePolicy Orchestrator (ePO)
MOVE
HIPs
Application Control
Endpoint Data Loss Prevention (DLPe)
Endpoint Protection
Advanced Threat Defense (ATD)
Network Security Platform (NSP/IPS)
Web Protection
Network Data Loss Prevention (NDLP)
SIEM
TIE
McAfee Active Response (MAR)
A specialization for providing McAfee security services can be a guarentee of regular income for value-added partners who will sell and administrate McAfee security solutions. Compliment your offer with McAfee services, enrich your business model and ensure a more scope-appropriate compensation and more client trust. Is there potential here? Read on!
The market for security services will, according to experts, be worth 33 billion dollars by 2021! If you think that the Adriatic region is just a small piece of this pie, then remember, the majority of companies in this region lack expertise in cybersecurity. Most IT professionals are overworked, and simply cannot handle or afford to set up a local SOC.  All of these problems can be solved by switching to a Managed Service!
To obtain a specialization and manage McAfee services, you need to fulfill the following criteria:
McAfee products and packages – you own the McAfee licenses, the usage of which you charge in a package with the service fees. You order McAfee products via your distributor, it is your responsibility to compile a monthly usage report.
Technical Support – Your technical team must obtain a technical certification, after which they can offer and are responsible for your clients' technical support. Ideally this means the partner responsible for the service sets up and maintains a SOC or a NOC.
Client relations – You manage McAfee technology and all end-user relations. You also provide 24-hour support and manage the SLA.
McAfee managed service specialization characteristics:
Usage-based billing – monthly payments for McAfee solutions.
Predictable cost model– access to services, innovative hardware and software equipment, and competitively priced SaaS solutions.
Aggregated pricing – includes bulk pricing based on expected service sales.
Effective reporting – a streamlined process of reporting montly usage. All usage data is consolidated into one easy-to-manage account.
Technical support – the right to Gold Level support from McAfee, which is required to provide managed services.
Partner support – with the completion of the technical certifications, you obtain access to McAfee Tier 1 or Tier 2 support, or to the McAfee accelerated technical support program.
Flexible security management – includes the ability to choose McAfee ePolicy Orchestrator (McAfee ePO) or other SaaS management interfaces, or even additional partner solutions from McAfee Security Innovation Alliance(SIA).
The benefits of managed services:
Generate more revenue with a predictable revenue stream(renewal) and opportunities for up-sell and cross-sell marketing.
The ability to enrich your portfolio with montly solutions, including software and hardware on location or as a SaaS.
Fulfills the wishes of clients for a more tailored cost structure.
Remote management tools controlled from a single dashboard.
Promote your brand with an integrated solution offer.
The ability to obtain additional certification to provide more advanced products and to obtain advanced technical support from partners.
Author: Robert Lubej
Translation: Žan Vidrih
About McAfee
McAfee is one of the world's leading independent cybersecurity companies. Inspired by the power of working together, McAfee creates business and consumer solutions that make the world a safer place.  More information about McAfee can be found at: http://www.mcafee.com/
Additional Information:
Matic Knuplež, Product Manager
matic.knuplez@real-sec.com
REAL security d.o.o.
Žolgarjeva ulica 17
2000 Maribor
tel.: 02 234 74 74
info@real-sec.com