Presentation from Deputy Information Comissioner at RISK conference 2018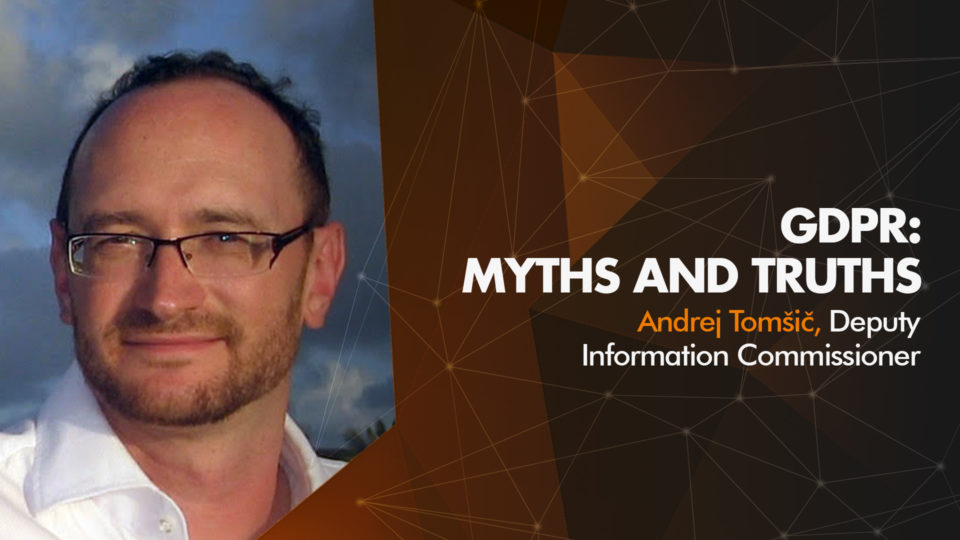 Deputy Information Commissioner will crush the most common myths in misconceptions about GDPR and provide an overview of some of the most important new rights and obligations under GDPR.
View the full preliminary event agenda at risk-conference.com/agenda!
O predavatelju:
Rodil se je leta 1977 v Postojni. Po končani gimnaziji se je vpisal na Ekonomsko fakulteto v Ljubljani, kjer je leta 2001 diplomiral z zagovorom diplomskega dela Informacijske ceste – infrastruktura digitalne ekonomije, strategije in pristopi. V letu 2002 se je zaposlil na Ministrstvu za informacijsko družbo, kjer je kot član eEUROPE+ 2003 Statistical Working Group deloval predvsem na področju metrike informacijske družbe in bil član naslednjih teles DG INFSO pri Evropski komisiji: eEUROPE +2003 Statistical Working Group, eAccessibility Expert Group, ENISA National Liaison Officer, eEUROPE 2005/ i2010 ter Safer Internet plus Management Committee.
Leta 2006 je magistriral iz informacijsko upravljavskih ved na Ekonomski fakulteti v Ljubljani. Pri Informacijskem pooblaščencu je zaposlen od maja 2006, ukvarja pa se predvsem s pravnimi, tehnološkimi in družbeno-ekonomskimi izzivi zasebnosti v informacijski družbi. Informacijskega pooblaščenca zastopa v mednarodni delovni skupini IWGDPT in Article 29 Working Party Technology Subgroup. Opravljen ima tečaj in izpit za vodilnega presojevalca za standard varovanja informacij ISO/IEC 27001:2005.
Govori angleški, hrvaški in srbski, pasivno pa italijanski jezik.