Forcepoint je dopolnil skoraj celotno paleto produktov z novimi v uporabniško analitiko in ukrepanje usmerjenimi funkcionalnostmi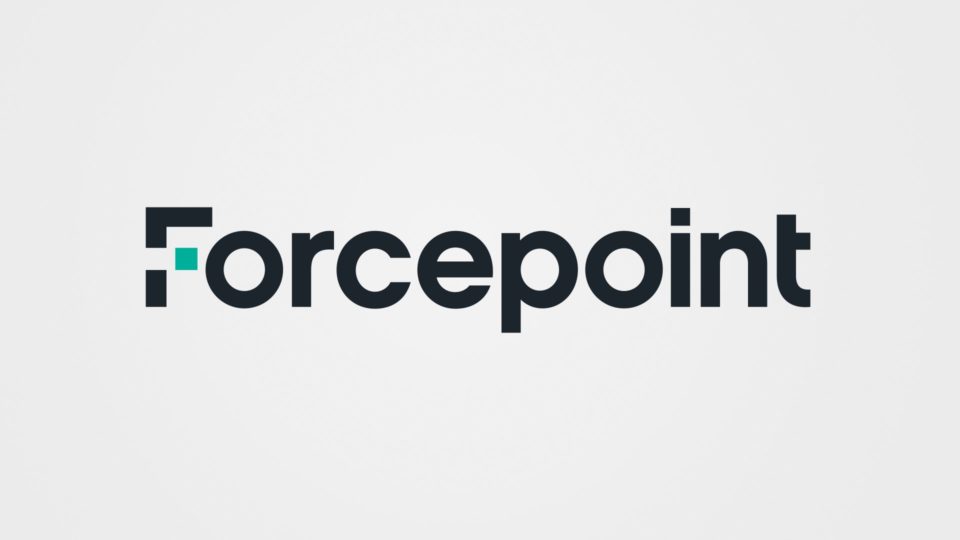 Forcepoint, vodilni proizvajalec rešitev za napredno zaščito informacijskih omrežij, podatkov in uporabnikov, ki ga v Sloveniji uradno zastopa podjetje REAL security d.o.o.,
je predstavil več kot 40 novih pomembnih funkcionalnosti v programski in strojni opremi množice produktov:
Forcepoint Cloud Access Security Broker (CASB),

Data Loss Prevention (DLP),

Next-Generation Firewall (NGFW),

User and Entity Behavior Analytics (UEBA), ter nanje vezanih storitev.
Nove varnostne funkcionalnosti se osredotočajo na uporabnika oz. človeka in povezujejo dostop do storitev v strežniških oblakih, zaščito podatkov in spremljanje mrežnega prometa v inteligentno povezano celoto za identifikacijo, prilagajanje na in pravočasno odzivanje na z ljudmi povezana tveganja. Na podlagi takojšnje vidljivosti kritičnih dogodkov in podatkov, učinkovitosti in novih tehnik ukrepanja ob varnostnih tveganjih.
Forcepoint je načrtoval Human Point System funkcionalnosti predvsem z idejo o fleksibilnem uvajanju v strankino okolje. Implementiramo lahko posamezne izdelke ali več integriranih tehnologij, ki ustrezajo obstoječemu varnostnemu okolju. Primer – stranka lahko začne z enim izdelkom, kot je Forcepoint DLP za zagotavljanje varnosti podatkov in skladnosti s predpisi, kasneje pa integrira UEBA zmogljivosti da bi razumela povezave s človeškimi tveganji v organizaciji. Stranka se lahko tudi odloči povezati DLP s Forcepoint CASB za odkrivanje in zaščito podatkov v oblaku ter nadzor dostopa do aplikacij v strežniških oblakih.
Nekaj novih v uporabniško analitiko usmerjenih funkcionalnosti (Human Point System features)
Odkrivanje in zaščita podatkov v oblakih, upravljanje dostopa do aplikacij v oblakih:
Forcepoint DLP lahko sedaj izkorišča Forcepoint CASB platformo za vidljivost in upravljanje poslovnih podatkov v aplikacijah v strežniških oblakih in onemogoči deljenje podatkov z neavtoriziranimi uporabniki ali napravami. Deluje za strukturirane in nestrukturirane podatke in v celoti podpira vodilne aplikacije kot so Microsoft Office 365, Google G-Suite, Box ter Salesforce.
Novi pravilniki in funkcionalnosti za Forcepoint NGFW za varnost uporabnikov in podatkov v hibridnih oblačnih okolij, na primer v aplikacijah v zasebnih strežniških oblakih tipa Microsoft Hyper-V ali v javnem strežniškem oblaku Microsoft Azure, plus integracija CASB funkcionalnosti v NGFW konzolo.
Forcepoint Advanced Malware Detection (Lastline) sedaj deluje v povezavi s Forcepoint Web Security Cloud ter Email Security Cloud za zaščito uporabnikov pred škodljivci v vseh vrstah podatkovnega prometa.
Preprečevanje izgube podatkov na podlagi, varnost s ciljem:
Varnost-s-ciljem (Intent-Driven-Security) pomeni, da za varnost določenemu osebju sporočimo naš cilj, ne postopke za doseganje le-tega. Za to idealna rešitev je Forcepoint UEBA in nove funkcionalnosti kot so časovnica entitet za kronološko analizo dogodkov ter pretočna analitika z učinkovitim obdelovanjem ogromne količine podatkov iz možice virov. Za povečano vidljivost in razumevanje konteksta človeškega tveganja, ocenjevanje na podlagi anomalnega obnašanje in s ciljem hitrejša in natančnejša odzivnosti v urah ali dneh namesto mesecih po nenavadnih dogodkih.
Poenostavljena skladnost za strogo regulirane panoge ali vladne ustanove:
V ZDA se z odredbo Oddelka za Domovinsko Varnost (DHS) vpeljujejo nove zahteve glede varnosti sistemov elektronske pošte v javni upravi, lahko se bo zgodilo tudi v EU. Forcepoint Email Security to že zagotavlja, torej skladnost z Domain-based Message Authentication, Reporting and Conformance (DMARC).
Na podlagi v U.S. General Services Administration oddane prošnje je bil Forcepoint s svojimi izdelki že sprejet v program Continuous Diagnostics and Mitigation (CDM), ki podpira hitro uvajanje odobrenih rešitev kibernetične varnosti v vladne ustanove ZDA. Med avtoriziranimi rešitvami CDM Phase 3 so Forcepoint NGFW, Email Security, Web Securityter Forcepoint DLP.
This year's headline grabbing breaches prove a paradigm change is needed in cybersecurity. CIOs and CISOs today must address new security challenges that come with operating in a world where traditional network perimeters have eroded. This continuously shifting threat landscape requires an equally transformative view on behavior-centric security that includes understanding the nature of human intent and the ability to dynamically adapt security response. That's the path forward to stop cyberattacks dead in their tracks.
– Nico Fischbach, CTO, Forcepoint
It's more important than ever for institutions to protect against user risk. Whether compromised maliciously or accidentally, credentials of users are the keys to the data kingdom. In a highly regulated industry like financial services, we must educate our teams to consider strategies and technologies that are more intelligent and efficient than the traditional model, which clearly isn't working, to protect our people and our business.
– Thomas Frank, sistemski administrator, Simplicity Credit Union
Povezava do izvorne novice:
https://www.forcepoint.com/newsroom/2017/forcepoint-enhances-human-point-system-increased-visibility-and-enforcement-protect
Dodatne informacije:
Robert Lubej, projektni vodja
robert.lubej@real-sec.com
Avtor / prevod: Robert Lubej