Mission Secure, REAL security Announce OT Cybersecurity Partnership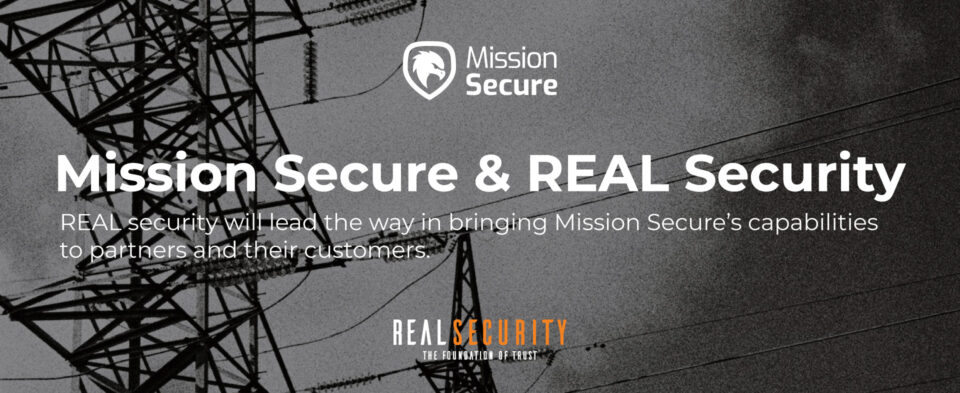 October 30, 2023 – Mission Secure and REAL Security announced today a partnership to bring advanced industrial cybersecurity to organizations in southeastern Europe. With the agreement, REAL Security will distribute the Mission Secure operational technology (OT) cybersecurity platform throughout the Adriatic region, including Slovenia, Croatia, Bosnia and Herzegovina, Serbia, Kosovo, Montenegro, Albania and North Macedonia.
"Industrial systems have unique cybersecurity requirements and face unique cybersecurity risks," said Matic Knuplež, Regional Director at REAL Security. "To address those risks, we are pleased to make the Mission Secure platform available to customers in energy, manufacturing, transportation, and other critical infrastructure sectors."
Ongoing trends toward digitalization and connectivity have exposed OT environments to a wide range of cyber threats. Industrial operations around the globe have been disrupted by ransomware attacks, which can halt critical processes by locking down essential systems, as well as cyber-sabotage attacks, which aim to cause physical damage through the manipulation of industrial controls. Recent examples include the massive 2022 cyber attack against Montenegro, which disrupted electrical and water services, and the earlier Wannacry ransomware attacks, which caused Renault-Nissan to stop production at its facility in Slovenia.
With the Mission Secure OT cybersecurity platform, organizations can defend their critical systems against these threats, using advanced capabilities developed specifically to meet the needs of industrial environments:
Asset identification and network mapping
Vulnerability detection and management
Network monitoring and threat detection
Network segmentation and policy enforcement

As the leading cybersecurity distributor in the Adriatic region, REAL security will lead the way in bringing Mission Secure's capabilities to partners and their customers through educational content and webinars, pre-sales support, testing and validation, and system integration.
"We are thrilled to be expanding our reach through our partnership with REAL security," said Rick Tiene, VP Business Development, Government and Critical Infrastructure at Mission Secure. "With Mission Secure's leading-edge technology and REAL security's deep expertise, we expect to do great things together."
About Mission Secure
Mission Secure is a leader in cybersecurity for operational technology and industrial control systems, helping customers gain visibility and control over their critical assets. With unmatched threat detection and policy enforcement capabilities, Mission Secure enables effective Zero Trust architectures for customers in manufacturing, maritime, oil and gas, and other industries. Learn more at www.missionsecure.com.