X2-Series v0.10.0 Release Notes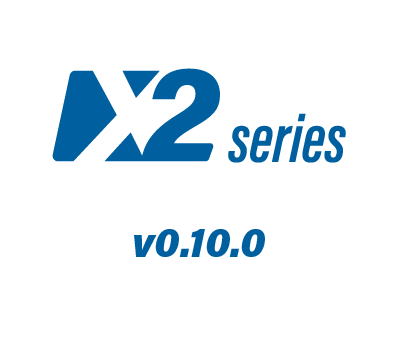 The newly released X2-Series software version 0.10.0 includes the following:
PTPv2 Time Synchronization for Nanosecond Traffic Timestamping
MPLS Filtering (up to 6 labels)
MPLS Stripping for all labels
Spoofing of source and/or destination MAC address
Added support for TCP/UDP/SCTP traffic on IPv4 or IPv6 in a single rule
Ingress Tunnel Stripping
Redesign of Traffic Management GUI
Added Ansible module support for Syslog and AAA Configuration
PTPv2 Time Synchronization for Nanosecond Traffic Timestamping
The Time Synchronization port of the X2-3200G and X2-6400G can now be used to synchronize a PTPv2 master clock to their internal clock. The synchronized time can then be used to perform high quality nanosecond precision traffic timestamping for ERSPANv3 encapsulated traffic.
This helps provide the right traffic visibility to the tools connected to the packet broker. Thanks to this feature, it is possible to get a very accurate view of the original packet order and the time intervals between the incoming packets. This information can be used to evaluate network metrics and application performance. Besides the possibility to synchronize the packet broker, using the PTPv2 protocol will help integrate X2-Series devices in existing infrastructures relying on a common PTP Master Clock precision.
The Time Synchronization section of the rule set provides information about the time synchronization system (current state of synchronization, clock offset against the master clock, time server's IP address, etc.)