Vulnerability On-Demand Search Reporting & Easy Download options
Vulnerability reporting is different from any other aspect of a Vulnerability Management Program. The methodologies of Discover, Assess, Report and Remediate are critical components that should be included in the respective sections of a Vulnerability Report.
Qualys VMDR (Vulnerability Management Detection & Response) allows for quick searches on relevant data points. Qualys has recently introduced On-Demand Reporting to enhance the users' ability to instantly search and narrow down actionable items.
Once a query is made, it can be easily downloaded into a csv formatted report (focusing on Common Vulnerabilities and Exposures or the Qualys ID) and robust filtering can be applied to the fields and data that are needed for a respective report, therefore, avoiding the additional manipulation of unwanted fields.
Trivial method:
Prior to Qualys On-Demand Reporting, users had the option of downloading a simple CSV file which included all the fields shown on the UI and no choice to select additional or specific information.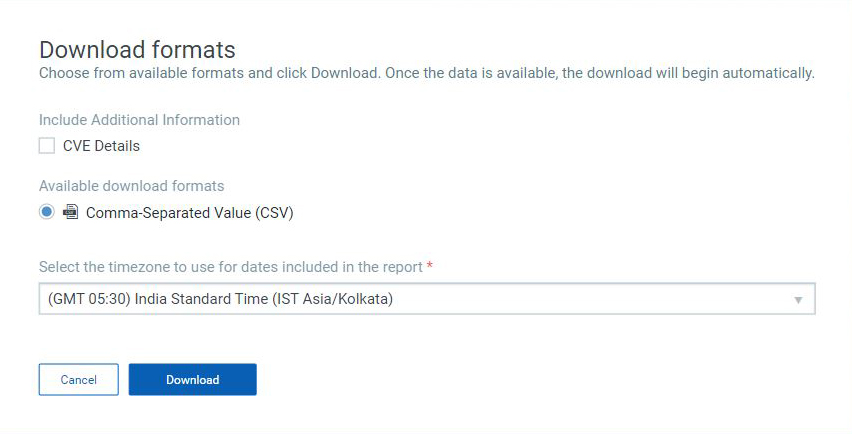 New Feature:
With Qualys On-Demand Reporting, the user has more targeted options to generate a report that meets their specific criteria.
Report based on CVE: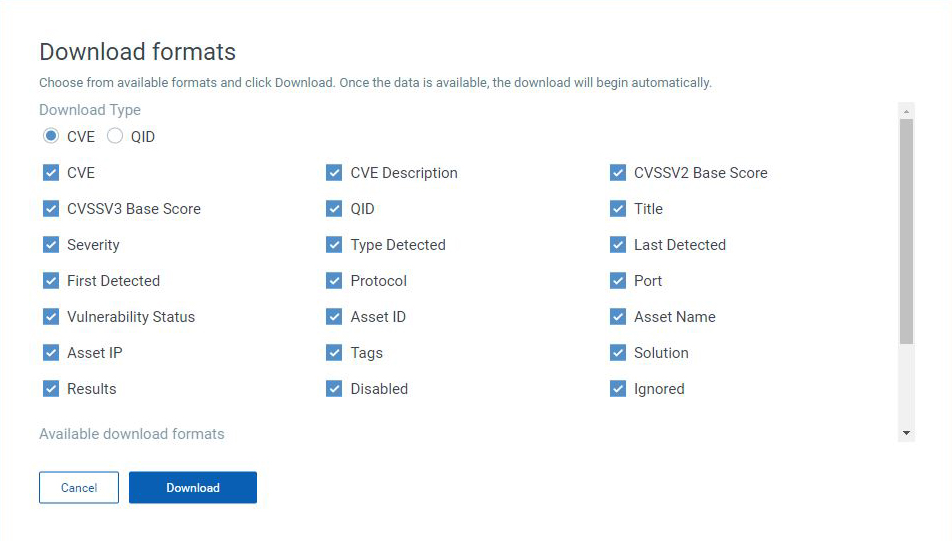 This also has enabled the users to have reports based on CVE or QID.
Report based on QID:
This feature may further enhance the quality of on-demand reports and help to reduce the time for getting answers through this enhanced workflow of the reports. Previous reports did not allow you to choose the columns you wished to show as part of this report.
Example:
If user needs to provide a report with only limited data such as Asset IP, Severity, Title and Status.
Users can select only those fields and remove the rest.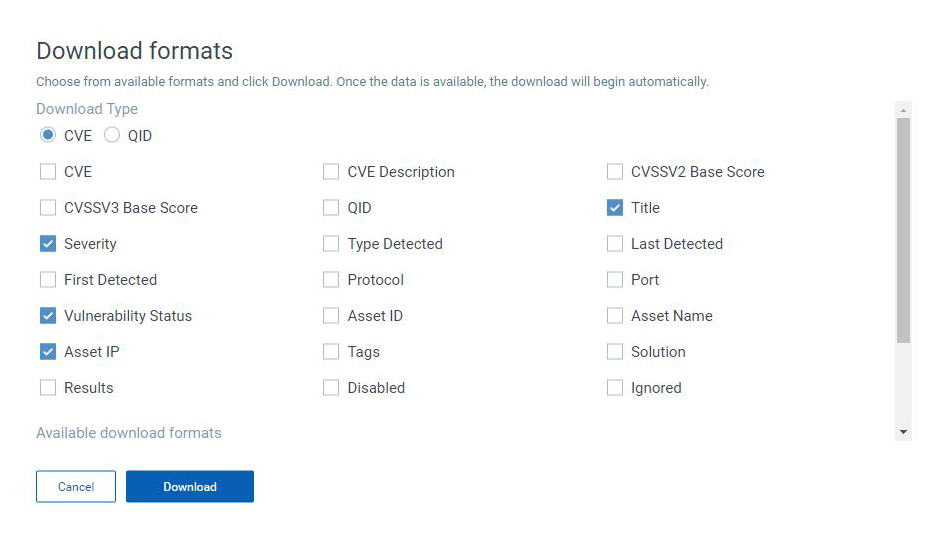 This will significantly reduce the report generation time, report size, and enhance the quality of OnDemand reports.
Get Started Now
To start detecting and remediating this vulnerability now, sign up for a Qualys Suite trial.
This post was first first published on Qualys Security Blog' website by Raviraj Bagale. You can view it by clicking here