Profitap Showcases Network Monitoring Solutions at GITEX'21 in Dubai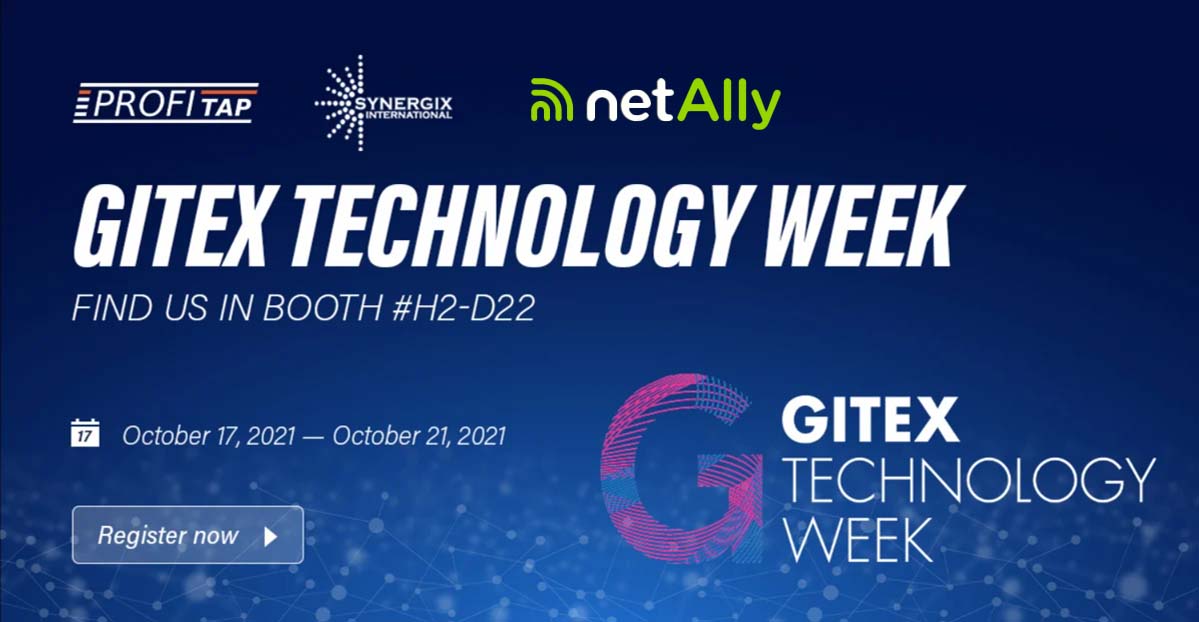 The GITEX Technology Week (October 17-21, 2021, in Dubai, United Arab Emirates) is the biggest tech show in the Middle East, North Africa & South Asia. GITEX is where you can see all top technology trends come to life with real-life examples of their impact on the industry and our future.
Profitap and Synergix will showcase a wide range of technology advancements and solutions that help industries worldwide take their business to the next level with highly performant, secure, customizable, and user-friendly network monitoring and analysis solutions. In particular, the Profitap and Synergix team will give ad hoc demos of the IOTA, Profishark and Booster.