ThreatMark recognized as a Representative Vendor in 2021 Gartner Market Guide for Online Fraud Detection
We are excited to announce that ThreatMark, a developer and provider of advanced fraud prevention solutions, was listed as a Representative Vendor in the Gartner Market Guide for Online Fraud Detection for the second time.
"We consider that being named a Representative Vendor in the Online Fraud Detection by Gartner for both 2020 and 2021 is a great testament that our technology and unique approach in preventing online fraud is well received and assessed by the market-leading analysts," says Michal Tresner, CEO of ThreatMark and continues: "And it's a welcomed wind in the back for us as we continue to make further investments in our R&D and market expansion. There's still a good deal of work ahead of us, and many challenges on the way – and the entire team is looking forward to solving these while building the most advanced fraud prevention solution on the market."
According to this report, "Gartner defines the OFD market as solutions that detect and prevent wrongful or criminal deception within digital (browser and app) B2C channels."[1] It further adds, "Gartner considers OFD to be a foundational technology deployed within these digital channels to prevent direct and indirect losses and to mitigate risk.
The core capabilities within the OFD market consist of:
Monitoring payment transactions to detect suspicious activity.
Protecting the integrity of the login process to prevent account takeover (ATO).
Augmenting identity proofing processes to deter new account fraud"
Or conversely, the solutions that cover a wide array of capabilities across the typical digital customer journey:
The digital customer journey, although simple in concept, is a complex series of steps and digital interactions where every step carries many challenges. Especially regarding the security of the process. This is further emphasized by the user's expectation to enjoy a flawless service, information retrieval and smooth experience across devices, always.
Modern digital experiences provide fraudsters many opportunities to attack and misuse the process. Accordingly, fighting fraud across the entire customer journey – from account opening to a critical activity (like a transaction) – is complex and challenging.
And at ThreatMark, we're up to that challenge.
"Our core vision, from the start, was to move away from the cat-and-mouse game with the fraudsters and change the way how fraud is fought in banks," says Kryštof Hilar, CTO of ThreatMark. "Our mission of Bringing Trust to The Digital World emphasizes the necessity to protect and secure the users within the entire customer journey – from the moment they open the banking application until they log out. We score user's actions, behavioral patterns, transactions, navigation…, every little detail that helps us build a trusted user behavior profile that cannot be faked or hacked, or misused. This way at any step of the user experience, we can precisely detect any anomalies in the behavior – and use that insight to provide actionable decisions."
ThreatMark's AI-powered engine collects and analyzes hundreds of data points ranging widely across the session and device parameters, payments and transactions details to user-specific behavioral biometrics, throughout the digital customer journey.
This data allows us to create a completely trusted user profile. This profile gets strengthened every time the user logins and uses online banking applications as they usually do. The trusted profiles enable ThreatMark to precisely detect and identify all related anomalies, raise alerts and thus easily detect threats & prevent fraud across digital channels.
We built ThreatMark to prevent fraud as early as possible. Our layered security approach spans the fraud detection mechanism from early warning threat detection, user identity verification to transaction risk analysis. All applicable to a variety of industries.
"Our customers and partners love the robust, yet expansive, foundations of our technology which provides an agile adaptation to the ever-changing fraud landscape," notes Ota Čermak, ThreatMark's Sales Director. "We are diligently working on expanding into more verticals where our digital fraud detection solution adds the most value."
Gartner's clients can discover more insights and other recommendations in the report here: Gartner Market Guide for Online Fraud Detection.
---
Disclaimer
Gartner does not endorse any vendor, product or service depicted in its research publications, and does not advise technology users to select only those vendors with the highest ratings or other designation. Gartner research publications consist of the opinions of Gartner's research organization and should not be construed as statements of fact. Gartner disclaims all warranties, expressed or implied, with respect to this research, including any warranties of merchantability or fitness for a particular purpose.
---
[1] Gartner, "Market Guide for Online Fraud Detection," Akif Khan, Jonathan Care, 12 July 2021.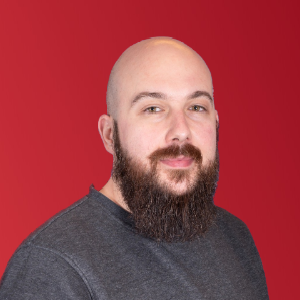 Nikola Kozuljevic  
Marketing Manager
This post was first first published on TM News – ThreatMark's website by Nikola Kozuljevic. You can view it by clicking here