The Industry Applauds MVISION XDR – Turning Raves into Benefits
Extended Detection and Response products, better known as XDR, not only extended the capabilities of EDR platforms, but according to Gartner[1] " XDR products may be able to reduce the complexity of security configuration and incident response to provide a better security outcome than isolated best-of-breed components."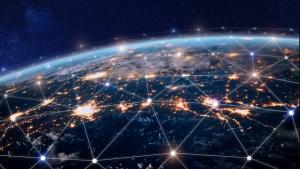 Do you usually read what critics say before deciding to see a movie or read a book? We believe these McAfee MVISION XDR reviews were worth the wait. But rather than simply share a few top-tier analyst blurbs with you, we'd like to walk through what these insights mean to our growing set of customers and how their sec operations will evolve with greater efficiencies.
The takeaway: Preventing an incident is much better than cleaning up after the fact. MVISION XDR powered by MVISION Insights offers a unified security posture score from endpoint to cloud, delivering a more robust and comprehensive assessment across your environment. It allows you to drill down on specifics to enhance your security.
Rave 1: Be more proactive vs reactive
Our Enterprise Security Manager (ESM)/SecOps team briefed a top-tier analyst firm on ESM product execution and the MVISION XDR platform in particular. His reaction to our use cases? "These are great and it is useful to have examples that cut across different events, which is illustrative more so than anything. The response to the cuts across various tools, and the proactive configuration aspect with the security score type analysis, is also pretty rare in this market."
Rave 2: Open to easily unite security
A top-tier analyst firm mentioned that many EDR vendors today call themselves "Open XDR" vendors, but they do not offer a fully effective XDR product. The analyst sees XDR as a significant opportunity for McAfee to expand the breadth of our product portfolio.
[callout] "The vendor has stolen a march on some of its competitors, at least in the short term, with this offering. A lot of vendors are aiming to get to an offering comprising threat intel + prioritization + recommendations + automation, but few if any have actually reached that point today." – Omdia
Rave 3: Data-aware to prioritize organizational impact
Noted by a top-tier analyst firm, only McAfee and one other offers data-awareness in the XDR offering. This XDR capability alerts the analyst that the threat impact is targeted at sensitive data.
The takeaway: A fully effective XDR product unites security controls to detect and assess comprehensively and prevent erratic movement of advanced threats. A robust product portfolio with an integrated service offering from a platform vendor with a proven track record of integrating security (McAfee) is critical to achieve this.
Rave 5: Improving the SOC
A top-tier analyst firm believes the primary segments for XDR capabilities are in the three groups to solve problems: 1) Workspace 2) Network 3) Cloud workloads. Giving hardening guidance is good for customers, so any vulnerability exposure and threat scoring are good priorities for MVISION Insights.
Rave 4: Automatic analysis across the vectors accelerate investigations and response
The takeaway: Many SOCs have siloed tools that hinders their ability to detect and respond quickly and appropriately. SOC's must prioritize threat intelligence to rapidly make critical decisions.
Rave 6: Efficiently cloud-delivered
A top-tier analyst firm likes our product direction. "Where you're going with XDR, and with the cloud console — that's the way to go. It feels like we have crossed the Rubicon of cloud-delivered."
The takeaway: McAfee MVISION XDR provides automation that eliminates many manual tasks but more importantly, it empowers SOC analysts to prioritize the threats that matter and stay ahead of adversaries.
To discover why McAfee MVISION XDR earns rave industry reviews, see our resources on XDR to evolve your security operations to be more efficient and effective.
Resource: [1] Gartner Innovation Insight for Extended Detection and Response, Peter Firstbrook, Craig Lawson , 8 April 2021
The takeaway: By going cloud-native, MVISION XDR enables more efficient, better, and faster decisions with automated investigations driven by correlation analysis across multiple vectors. We can provide unified visibility and control of threats across endpoints, networks and the cloud.
The post The Industry Applauds MVISION XDR – Turning Raves into Benefits appeared first on McAfee Blogs.

This post was first first published on Enterprise – McAfee Blogs's website by Kathy Trahan. You can view it by clicking here