How to Proactively Increase Your Protection Against Ransomware with Threat Intelligence
Which Ransomware campaigns and threat profiles are most likely going to hit you?
MVISION Insights provides near real time statistics on the prevalence of Ransomware campaigns and threat profiles detections by country, by sector and in your environment.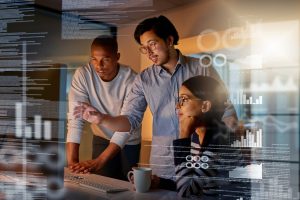 As Ransomware continues to spread and target organizations around the world, it is critical to leverage threat intelligence data. And not just any threat intelligence but actionable intelligence from MVISION Insights. Fortunately, there are several steps you can take to proactively increase your Endpoint Security to help minimize damage from the next Darkside, WannaCry, Ryuk, or REvil
Above you can see that although 5ss5c is the most detected ransomware worldwide, in France Darkside and Ryuk have been the most detected campaigns in the last 10 days. You can also sort top campaigns by industry sector.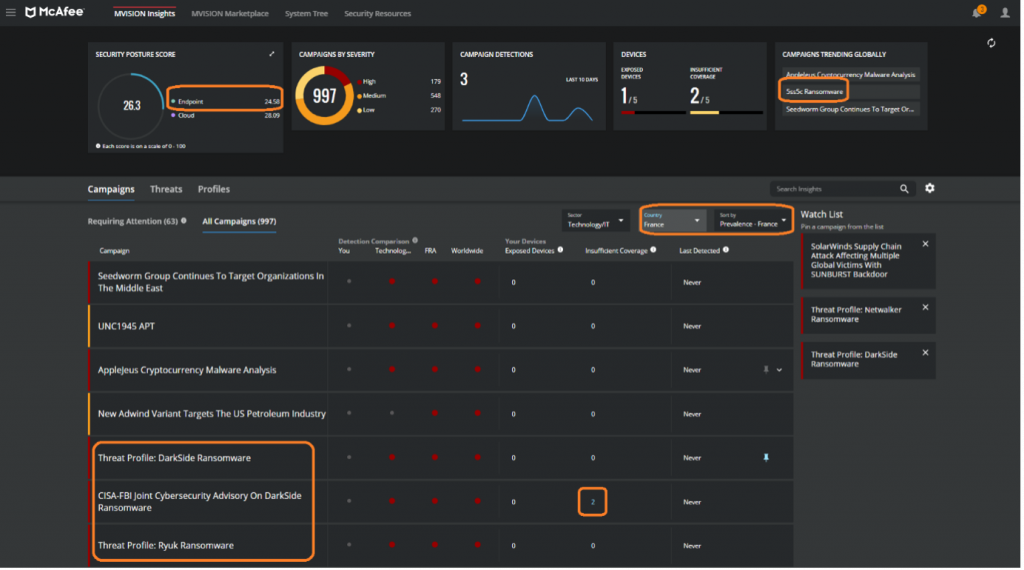 Then, MVISION Insights assesses out-of-the-box the minimum version of your McAfee Endpoint Security AMcore content necessary to protect against each campaign. As you can see above, two devices have an insufficient coverage against the "CISA-FBI Cybersecurity Advisory on the Darkside Ransomware". You can then use McAfee ePO to update these two devices.
How to proactively increase your level of protection against these ransomwares?
As you can see above, MVISION Insights measures your overall Endpoint Security score and provides recommendations on which McAfee Endpoint Security features should be enabled for maximum protection.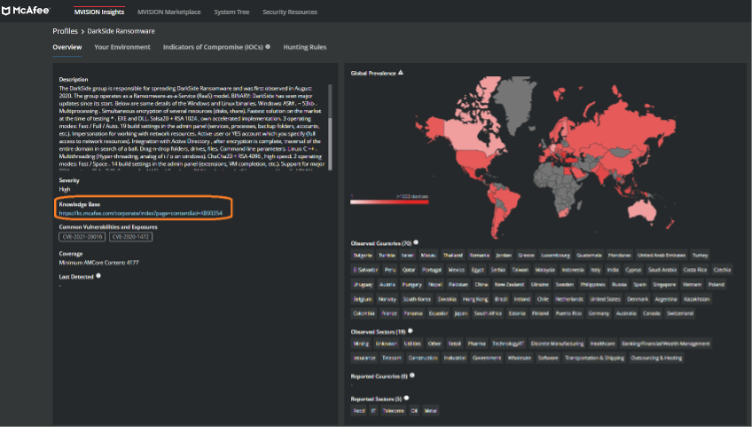 Below, MVISION Insights provides a link to a KB article for the "Darkside Ransomware profile" with detailed suggestions on which McAfee Endpoint Security rules to enable in your McAfee ePO policies. First, the minimum set of rules to better protect against this ransomware campaign. Second, the aggressive set to fully block the campaign. The second one can create false positives and should only be used in major crisis situations.

How to proactively check if you have been breached?
MVISION Insights can show you whether you have unresolved detections for specific campaigns. Below you can see that you have an unresolved detection linked the "Operation Iron Ore" threat campaign.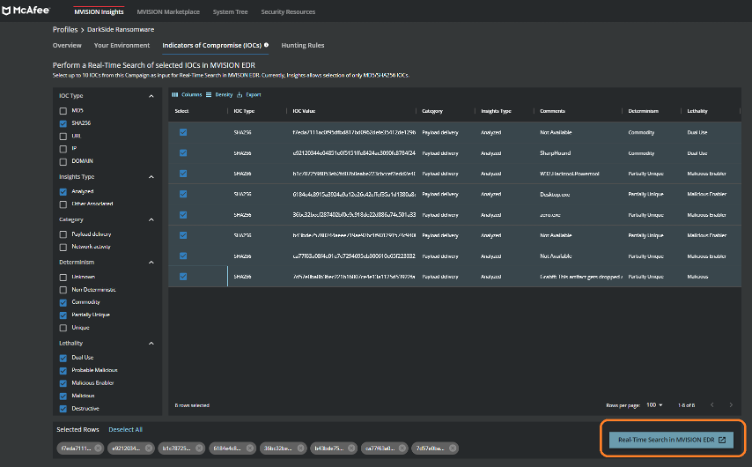 MVISION Insights provides IOCs (Indicators of comprises) which your SOC can use with MVISION EDR to look for the presence of these malicious indicators.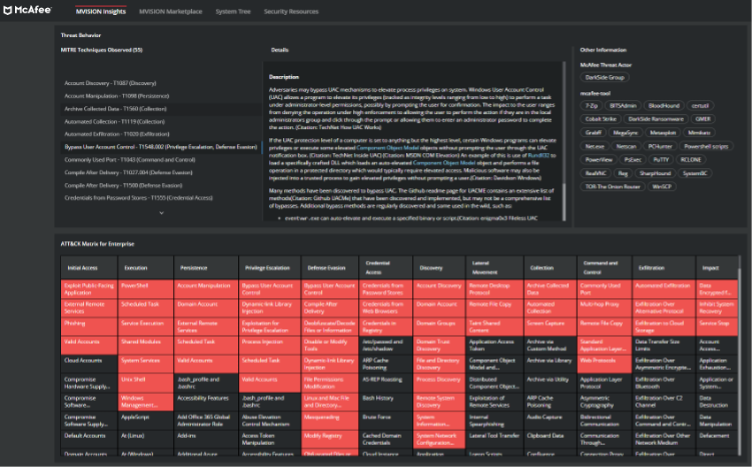 If your SOC has experienced threat hunters MVISION Insights also provides information on the MITRE Tactics, Techniques and Tools linked to this threat campaign or threat profile. This data is also available via the MVISION APIs to integrate with your other SOC tools. In fact, several integrations are already available today with other vendors from the McAfee SIA partnership.
In summary, you can easily leverage MVISION Insights to proactively increase your protection against ransomware by:
Finally, the ultimate benefit from MVISION Insights is that you can use it to show to your management whether your organization is correctly protected against the latest ransomware attacks.
MVISION Insights
Identifying which ransomware are most likely going to hit you
Adapting your McAfee Endpoint Security protection against these campaigns using McAfee's recommendations
Proactively checking whether you might be breached
Showing your protection status against these threats to your management
The post How to Proactively Increase Your Protection Against Ransomware with Threat Intelligence appeared first on McAfee Blogs.

This post was first first published on Enterprise – McAfee Blogs's website by Nicolas Stricher. You can view it by clicking here