Adding Security to Smartsheet with McAfee CASB Connect
In June 2021, McAfee MVISION Cloud released support for Smartsheet – providing cornerstone CASB services to Smartsheet through the CASB Connect framework, which makes it possible to provide API-based security controls to cloud services, such as: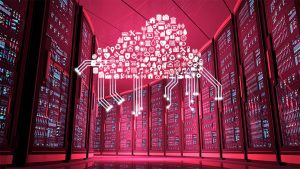 The Smartsheet enterprise platform has become an essential part of most organizations, as it has done much to transform the way customers conduct business and collaborate, with numerous services available to increase productivity and innovation. Within the McAfee customer base, customers had expressed their commitment to Smartsheet, but wanted to inject the security pedigree of McAfee to make their Smartsheet environments even stronger.
These logs contain information about what activities occur in Smartsheet. This information has value; McAfee will see user logon activity, sheet creation, user creation activity, sheet updates, deletions, etc. Overall, over 120 unique items are stored in the activity warehouse where intelligence is inferred from it. When an inference is made (example: Insider Threat), the platform can show all the forensics data that lead to that conclusion. This provides value to the Smartsheet customer since it shows potential threats that could lead to data loss, either unintended by a well-meaning end-user or not.
Data Loss Prevention (find and remediate sensitive data)
Activity Monitoring & Behavior Analytics (set baselines for user behavior)
Threat Detection (insider, compromised accounts, malicious/anomalous activities)
Collaboration Policies (assure sensitive data gets shared properly)
Device Access Policies (only authorized devices connect)
How does it work?
Utilizing the CASB Connect framework, McAfee MVISION Cloud becomes an authorized third party to a customer's Smartsheet Event Reporting service. This is an API-based method for McAfee to ingest event/audit logs from Smartsheet.
In Smartsheet, when an event from the Event Reporting service is captured that relates to DLP – a field is updated, a file is uploaded, or a sheet is shared, the DLP service in MVISION Cloud will perform an inspection of the event. Should the content or sharing violate a policy, an incident will be raised with forensic details describing what user performed the action and why the violation was flagged. This is important for customers because it operationalizes security in Smartsheet and other cloud applications that MVISION Cloud protects. The same DLP policies can be utilized across all of their critical cloud services, including Smartsheet.
Policies for content detection are another important use-case. Most McAfee customers will utilize Data Loss Prevention (DLP) across their endpoint devices as well as in the cloud utilizing policies that are important to them. Examples of DLP policies could be uncovering credit card numbers, health records, customer lists, specific intellectual property, price lists, and more. Each customer will have some kind of data that is critical for their business, a DLP policy can be crafted to support finding it.
Summary
Smartsheet enterprise customers benefit significantly from MVISION Cloud's support. Visibility of user activity, threats and sensitive data give users a chance to further entrench their business processes in a cloud app they want to use. Adding security tools to an enterprise platform like Smartsheet reduces overall risk and gives organizations the confidence to more deeply depend on their critical cloud services.
Lastly, MVISION Cloud integrates with most popular Identity Providers (IDP). Through standards-based authentication, MVISION Cloud can enforce policies such as location and device policies that assure that only authorized users connect to Smartsheet; for regulated industries this can be important to ensure no compliance issues are violated as they conduct business.
Next Steps:
Trying out Smartsheet and McAfee MVISION Cloud is easy. Contact McAfee directly at cloud@mcafee.com or visit resources related to this blog post:
The post Adding Security to Smartsheet with McAfee CASB Connect appeared first on McAfee Blogs.
This post was first first published on Enterprise – McAfee Blogs's website by Nick Shelly. You can view it by clicking here