Linux Distribution Coverage Extended Across the VMware Carbon Black Cloud
In 2020, a record 56 new Linux malware families were discovered. We are now seeing this trend continue into the new year with the latest discovery of RedXOR, believed to be formulated by Chinese nation-state actors targeting RedHat Enterprise Linux (RHEL). With organizations hyper-accelerating their cloud adoption in response to COVID-19 and most cloud workloads powered by Linux, the need to secure these environments is vital in protecting businesses. Today, security must extend beyond endpoints to cloud workloads to secure the expanded attack surface from the threat of advanced nation-states and other threat actors.
Recognizing the threat to Linux systems, VMware is focused on ensuring customers are protected by continuously adding coverage for Linux distributions to our VMware Carbon Black Cloud platform. This week marked the final step in our coverage expansion of Linux distributions to encompass our Endpoint Standard NGAV and behavioral EDR solution. VMware Carbon Black customers can now protect all their Linux endpoint distributions (along with their Windows and MacOS endpoints) across our suite of VMware Carbon Black Cloud solutions. Adding to our existing Linux coverage in Endpoint Standard of Windows, macOS, Red Hat Enterprise Linux (RHEL), CentOS, and Oracle, this release further expands NGAV capabilities to secure SUSE, OpenSUSE, Ubuntu, Amazon Linux, Oracle (both RHCK and UEK kernels), Debian and Generic Linux. Endpoint Standard now also includes support for the latest versions of RHEL, CentOS and Oracle. Debian support is also now available in our Enterprise EDR and Audit and Remediation solutions on the VMware Carbon Black Cloud.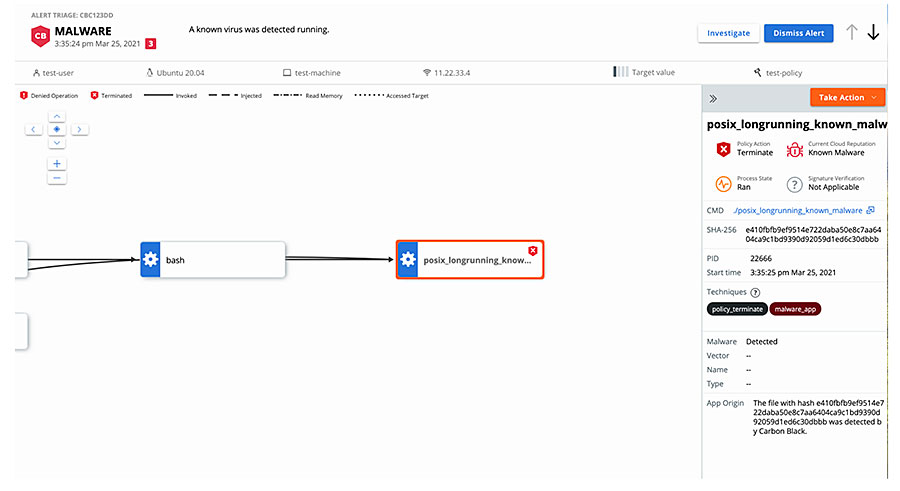 In the coming year, you can expect to see more Linux protections added to the VMware Carbon Black Cloud. We have long recognized that Linux endpoints protect some of the most system critical business assets and require special care to ensure minimal impact on their performance. Stay tuned for more Linux developments later this year, including additional coverage for behavioral detections and preventions.
The post Linux Distribution Coverage Extended Across the VMware Carbon Black Cloud appeared first on VMware Carbon Black.