How Thales Accelerate 2021 Made Thinking Outside the Box a Game Changer
Date: 2021-02-24
Author: Tatjana Suhorukova, Business Development
Previous << Feeling SASE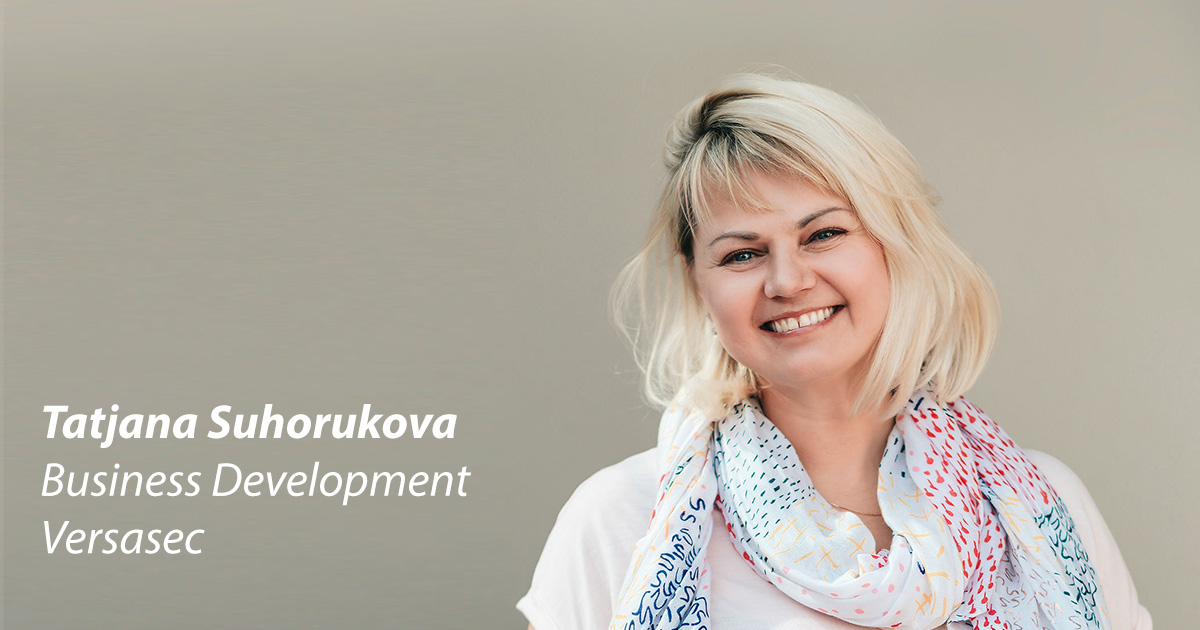 As social distancing and stay-at-home orders continue, virtual events are on the rise and here to stay. For many companies looking to pivot their marketing and development strategy to virtual, this success story highlights both the challenges and new ways of thinking required for successful partnership development when we can't meet partners and customers face to face.
My journey at Versasec began in 2017, shortly after I'd moved from Latvia to the South of England. During my career here, I learn new things every day while contributing elements from my experiences in Riga.
As 2020 drew to a close, I was promoted to Business Development Analyst, working with Versasec's global technology partners. February 2021 brought about some interesting learning opportunities for me when Versasec was invited to participate in Thales Accelerate 2021 as a co-sponsor and technology partner to one of our largest global partners. Because of COVID-19, it was a virtual event, and I was put in charge of coordinating and managing the booth and our representation there. But just as every live event has challenges, the same was true for this virtual event.
The first challenge was the virtual booth itself, and understanding and visualizing how the conference, genius bar and live streaming would work. Equally important was knowing how to engage attendees to visit the Versasec booth. But the challenges simply gave me an opportunity to research new approaches and attitudes.
Another critical factor was time management for the booth. Thales SKO had organized three independent events in the Americas, in the Asia Pacific region, and in the Europe/Middle East regions. All three were running concurrently. Because of Versasec's global footprint and our teams across multiple regions, we were able to coordinate so Versasec representatives were online and able to chat with attendees 24 hours each day for 2 days, while also using live streaming features to welcome attendees.
My personal take away from the event? The meetings and presentations were very professional and interesting and users left with a better understanding of Versasec and our products.
Also interesting for me was that meetings and presentations were less formal than in typical trade shows, perhaps because many of the presenters were working from home offices. Thales did a great job at keeping the flow during the event, providing times for visitors to visit the virtual booths and ask questions. Another important insight for me was that the virtual event provided us with better visibility into who visited our booth, and why.
Virtual events are here to stay, and new concepts are constantly being tested and improved upon. It's time for big marketing ideas. The best lesson of all? Don't be afraid to be creative and experiment!
This post was first first published on Versasec Blog's website by . You can view it by clicking here