Next Week – Hear from Cybersecurity Industry Leaders at Forcepoint Exchange: Futures and Insights
It's time to get ahead
Forcepoint Exchange: Futures and Insights
Join sessions 'A Necessary Change in the Data Protection Mindset' and 'Slackers, Go-Getters & Evildoers: Understanding Negative Workplace Behaviors' to find out what drives your employees' actions and learn strategies for mitigating the risks that stem from negative workplace behaviours.
The cat and mouse dynamic between attackers and the security industry is seemingly never changing. Cyber security needs to get ahead of the criminals and neutralise attacks before they cause any damage.  One great way to pre-empt attacks, or move 'left of breach' is through a deep understanding of user behaviours. Even model employees can be guilty of exhibiting bad behaviors from time to time; being able to spot these patterns and adapt security policies accordingly is a critical capability in establishing more effective cybersecurity.
Cloud Cloud Cloud!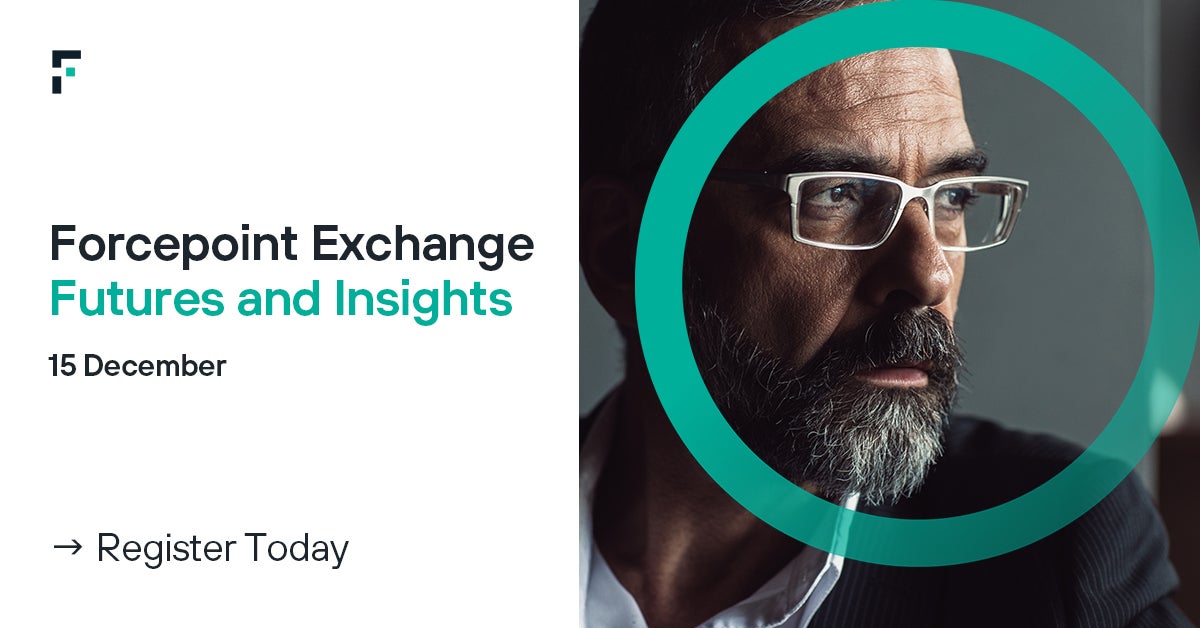 It's all about people
The increase in employees working from home has meant cloud has become a huge topic this year. According to IDG's 2020 Cloud Computing Survey, 59 percent of respondents said their organizations would be mostly or all in the cloud within 18 months. With cloud adoption rapidly on the rise we join a host of CISOs who discuss how they are securing and navigating the cloud in '6 ways CISOs are securing and navigating the cloud.' You'll also get a deep dive when Nicolas Fischbach takes us behind the scenes of SASE. Gain a more in-depth knowledge of the SASE architecture and how to deliver a true data-centric SASE solution in 'SASE Success Behind the Scenes.'
We hope to see you there. Take a look at the agenda to sign up for the sessions today. 
And finally, we will be joined by Hamish Taylor, former CEO of Eurostar and Lisa Forte, the renowned voice on the human side of cyber security & social engineering to discuss 'What if Cyber Security Was Just Created Today?'
This post was first first published on Forcepoint website by . You can view it by clicking here