Versasec at APEX 2020
Date: 2020-11-30
Author: Joakim Thorén, CEO
Previous << Expand WHfB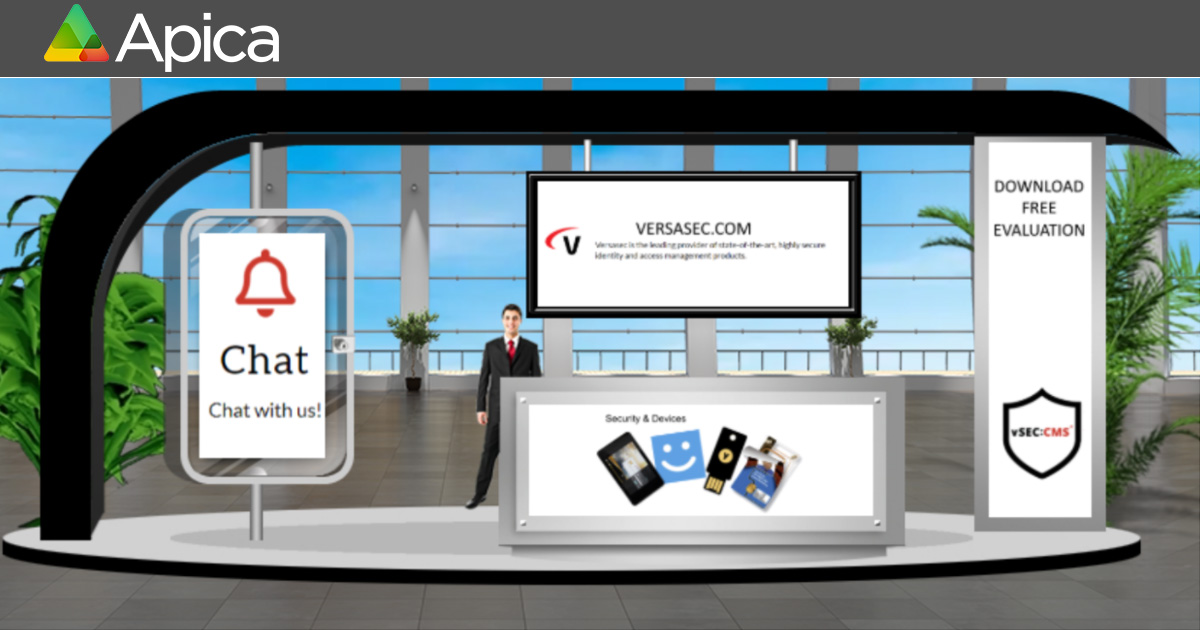 We are excited to be a part of the annual Apica Performance Excellence Summit now on 12/3/2020!
On December 3, 2020 we have an exciting talk on "Enabling and Leveraging Multifactor Devices in the Apica Ecosystem" where we show how Versasec and Apica are working together where Apica makes use of secure credentials managed by Versasec.
We also have a booth with a live chat where we will be present during the whole event. Besides the presenter Anders Adolfsson and employees from our US Office, the booth will also have senior management present as follows:
William Houry, VP Sales @ 11-12 AM EST
Joakim Thorén, CEO @ 1-2 PM EST
Joerg Dettmann, CTO @ 2-3 PM EST
Carolina Martinez, General Manager US @ 11.30 AM – 4 PM EST
Michael Samara, Business Development Engineer @ 11 AM – 5 PM EST
Anders Adolfsson, Technical Consultant @ 11 AM – 1 PM and @ 3-4 PM EST
Event Description
This year's agenda is designed to offer new technical sessions on key topics, product updates, monitoring best practices, partner integrations and panel discussions on what's important today. In short, this is the best learning opportunity for businesses looking to enhance their application monitoring strategies and it should not be missed.
The event is free and you can sign up here: https://apicavirtualsummit.vfairs.com/
This post was first first published on Versasec Blog's website by . You can view it by clicking here