There's Still Time to Register for Next Week's SD-WAN and SASE Summit
Like other events over the last several months, this year's Summit has gone fully digital so you can attend no matter where you are based.
SD-WAN and SASE Summit 2020
Secure Access Service Edge (SASE) is a framework that's underpinning the network and security industry convergence. It's a concept that's leading cybersecurity conversations. As such, it's a natural segway for the large panel of industry experts from global providers, telcos, security and networking vendors who will gather to address breakthrough trends and deployment issues in the modern digital enterprise.
Forcepoint at the Summit
Day One (24 November): Keynote session from

Nicolas Fischbach

, Global CTO and VP of SASE Engineering

. 

Hear technical perspective from a 17-year telco veteran and security leader as he dives into the 'more' factor of SASE.

Also on 24 November: a closing workshop on resolving SASE and SD-WAN issues with

Klaus Majewski

, Principle Product Manager for Forcepoint. 

Learn how to resolve IP sec complexity with separate control and data planes and explore uses cases around VOIP millisecond connectivity, dynamic routing for disaster prevention and SASE-enabled VPN topology.

Day Two (25 November),

Zero Trust within the SASE Model: End Goal or Starting Line?

SASE by

Jim Fulton

, Director—

SASE and Zero Trust solutions. 

Zero Trust has traditionally focused on network access but new standards have now emerged. Find out why SASE is a platform for Zero-Trust-as-a-Service and see a two-minute Private Access demo at the end of the session.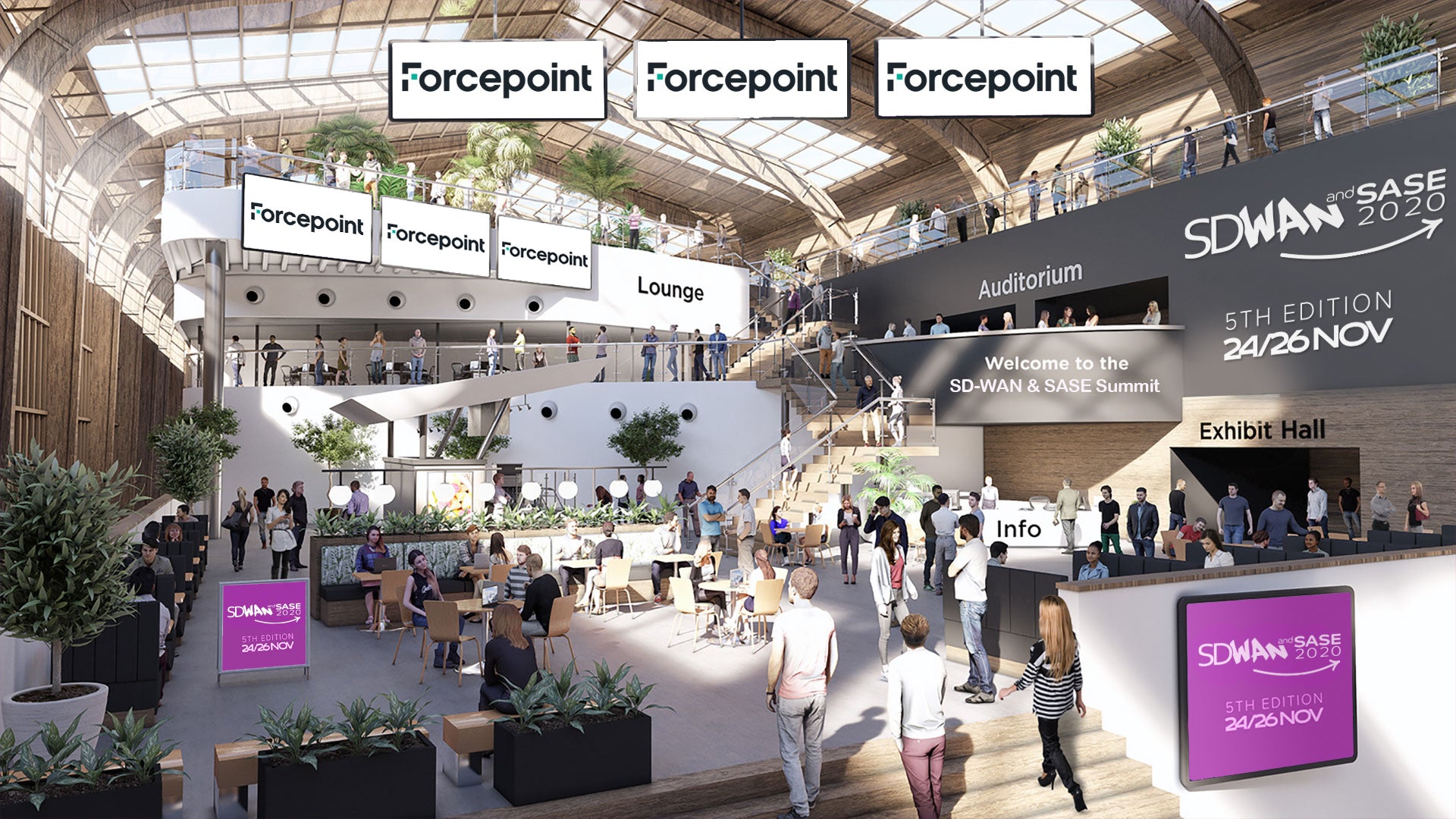 During the virtual summit, you can hear from several Forcepoint security leaders:
You can also come and meet with us at the Forcepoint booth during the show, view online demos and get your free copies of two exclusive new guides: the e-Book 'Your Path to Zero Trust' and a new Sunday Times SASE report on 'Revolutionising Cybersecurity.' 
Downloads, Demos and Discount
Forcepoint teams will be on hand to answer questions you may have throughout the virtual experience on all three days.
We are also offering full access to the event at 50% off the standard entry fee. Register now using the code virtual2020 to claim your discount.
Those who are interested can visit the SD-WAN and SASE event site to register or view the full agenda. We look forward to talking cloud, SASE, Zero-Trust and more with you next week!

This post was first first published on Forcepoint website by . You can view it by clicking here