SPOTLIGHT: Women in Cybersecurity
The RSA Conference USA 2019 held in San Francisco — which is the world's largest cybersecurity event with more than 40,000 people and 740 speakers — is a decent measuring stick for representation of women in this field. "At this year's Conference 46 percent of all keynote speakers were women," according to Sandra Toms, VP and curator, RSA Conference, in a blog she posted on the last day of this year's event. "While RSAC keynotes saw near gender parity this year, women made up 32 percent of our overall speakers," noted Toms.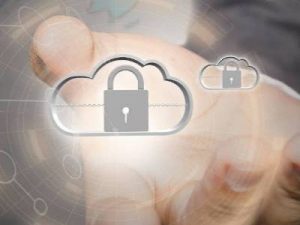 There are new and expanding opportunities for women's participation in cybersecurity globally as women are present in greater numbers in leadership. In recent years, the international community has recognized the important contributions of women to cybersecurity, however, equal representation of women is nowhere near a reality, especially at senior levels.
Research from Cybersecurity Ventures, which first appeared in the media early last year, predicts that women will represent more than 20 percent of the global cybersecurity workforce by the end of 2019. This is based on in-depth discussions with numerous industry experts in cybersecurity and analyzing and synthesizing third-party reports, surveys, and media sources.
Forrester also predicts that the number of women CISOs at Fortune 500 companies will rise to 20 percent in 2019, compared with 13 percent in 2017. This is consistent with new research from Boardroom Insiders which states that 20 percent of Fortune 500 global chief information officers (CIOs) are now women — the largest percentage ever.
Live Panel
Thursday, November 5, 2020
10am PT | 12pm CT | 1pm ET
Either way, the 20 percent figure is still way too low, and our industry needs to continue pushing for more women in cyber. Heightened awareness on the topic — led by numerous women in cyber forums and initiatives — has helped move the needle in a positive direction.
Please join McAfee, AWS, and our customers to discuss the impact women are having on information security in the cloud. These remarkable women represent multiple roles in cloud and security, from technical leadership through executive management. Can't make it? This same panel will reconvene later in the year during the AWS re:Invent.
Alexandra Heckler is Chief Information Security Officer at Collins Aerospace, where she leads a diverse team of cyber strategy and defense experts to protect against cyber threats and ensure regulatory compliance. Prior to joining Collins, Alexandra led Booz Allen's Commercial Aerospace practice, building and overseeing multi-disciplinary teams to advise C-level clients on cybersecurity and digital transformation initiatives. Her work centered on helping aerospace manufacturers manage the convergence of cyber risk across their increasingly complex business ecosystem, including IT, OT and connected products. Alexandra also helped build and led the firm's automotive practice, working with OEMs, suppliers and the Auto-ISAC to drive industry-leading vehicle cyber security capabilities. During her first few years at Booz Allen, she supported technology, innovation and risk analysis initiatives across U.S. government clients. Throughout her tenure, she engaged in Booz Allen's Women in Cyber—a company-wide initiative to attract, develop and retain female cyber talent—and supported the firm's partnership with the Executive Women's Forum. She also served as Finance and Audit Chair on the Executive Committee of the newly-founded Space-ISAC. Alexandra holds a B.S. in Foreign Service with an Honors Certificate in International Business Diplomacy, and a M.A. in Communication, Culture and Technology from Georgetown University.
Meet the speakers: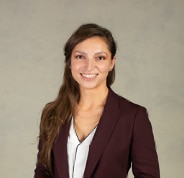 Alexandra Heckler
Chief Information Security Officer
Collins Aerospace
Diane Brown is the Sr. Director/CISO of IT Risk Management at Ulta Beauty located in Bolingbrook, IL. In this role, Diane is accountable for the security of the retail stores, cyber-security, infrastructure, security/network engineering, data protection, third-party risk assessments, Directory Services, SOX & PCI compliance, application security, security awareness and Identity Management. Diane has more than three decades of IT experience in the retail environment and has honed her expertise in information technology leadership with a focus on risk management for the past 15 years. She values her strategic alliances with the business focusing on delivery of secure means to deploy new technologies, motivating people and managing an expanding technology portfolio. She holds a Bachelor's degree in Information Security and CISSP/ISSAP certifications and is a member of the Executive Security Council for NRF and one of the original members of the RH-ISAC.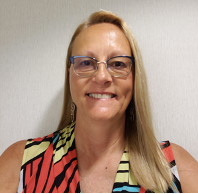 Diane Brown
Sr. Director/CISO of IT Risk Management
Ulta Beauty
Elizabeth has been with AWS for 5-1/2 years and leads Industry Solutions within the Americas Solutions Architecture and Customer Success organization. Elizabeth's team of Specialist Solutions Architects provide industry specific depth for customers in the following segments: Games, Private Equity, Media & Entertainment, Manufacturing/Supply Chain, Healthcare Life Sciences, Financial Services, and Retail. They focus on accelerating cloud migration and building customer confidence and capability on the AWS platform through expert, prescriptive guidance on Foundations (Security, Identity, and Networking), Cost Optimization, Developer Experience, Cloud Migrations and Modernization.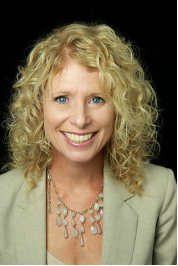 Elizabeth Moon
Director, Industry Solutions Americas Solutions Architecture & Customer Success
Amazon Web Services
Elizabeth got her start in technology with Metropolitan Regional Information Systems (MRIS), the nation's largest Multiple Listing Service (MLS) and real estate information provider. She spent 15 years at this small company across multiple functions: DBA, data architect, system administrator, technical program lead, and operations leader. Most notably, she led design, deployment and growth of the patented database behind the Cornerstone Universal Data Exchange.
Prior to her role at AWS, Elizabeth led the pre-sales Oracle Enterprise Architecture team within Oracle's North America Public Sector Consulting organization. She helped customers maximize their investment in Oracle technologies, align business initiatives with the right IT solutions, and mitigate risk of implementations, focused on Oracle Engineered Systems, Database, and Infrastructure solutions.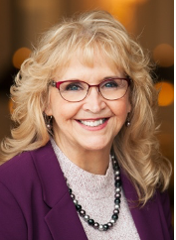 Deana Elizondo
Director of Cyber Risk & Security Services
American Electric Power
She earned a bachelor's degree in International Business from Eckerd College in St. Petersburg, Florida.
Aderonke (Addie) Adeniji
Director Information Assurance Office of Cybersecurity
House of Representatives
Deana Elizondo is the Director of Cyber Risk & Security Services at American Electric Power. She has been with AEP for 16 years and has spent the last 11 years in Cybersecurity. Deana's organization includes Security Ambassadors, Security Education & Regional Support, Data Protection & Privacy, Enterprise Content Management, and Strategy, Risk & Policies. Deana's passion is growing and developing her leaders and team members, as well as educating the entire AEP workforce on the value and benefits of reducing Security risk.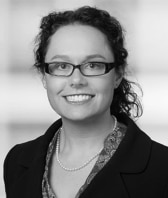 Brooke Noelke (Moderator)
Senior Enterprise Cloud Security Strategist/Architect
McAfee
Addie Adeniji is a seasoned cybersecurity professional with expertise in Federal IT security governance, risk and compliance (GRC). Currently, she serves as the Director of Information Assurance, within the Office of Cybersecurity, for the U.S. House of Representatives. In this role, she oversees Information Assurance standard and process development and directs risk management and audit compliance efforts across the House. Ms. Adeniji works with House staff to identify, evaluate and report risks to ensure the House maintains a strengthened security risk posture. Her past experience includes security consulting within the Federal health (i.e., FDA, NIH, and HHS headquarters) and energy domains.
Source: https://cybersecurityventures.com/women-in-cybersecurity/
Brooke joins McAfee's Customer Cloud Security Architecture team after leading McAfee IT's cloud technical architects and business-facing cloud service management efforts, driving McAfee's cloud transformation and migration of 70% of our applications to the cloud. She's spent most of her career in technical leadership roles in cloud strategy, architecture and engineering, spanning professional services strategy though IT delivery leadership. She believes cloud services have already rewritten our IT universe, and we're all just catching up… but that the cloud "easy buttons" we're handing developers and business functions aren't as risk-free as commonly assumed. Her mission is to make the secure path, the easy path to deploying new products, solutions and intelligence in the cloud, through enablement of organizational change, agile automation and well-designed, reusable cloud security reference architectures
The post SPOTLIGHT: Women in Cybersecurity appeared first on McAfee Blogs.
This post was first first published on Enterprise – McAfee Blogs's website by Lianne Caetano. You can view it by clicking here