Webinar: 5 coolest features every access management software should have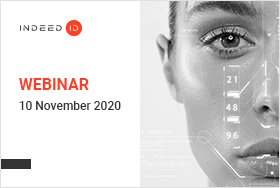 What if you've had one tool for managing access of employees and customers? Or a tool providing strong and multi-factor authentication with additional functionality at hand? Indeed Access Manager can do both.
The latest release has greatly expanded the product capabilities and upgraded it from multi-factor authentication solution to full-scale access management software suite. We are glad to present the newest Indeed Access Manager 8.0 to you. Save the date: 10th of November, 10 am CET. Duration: 1 hour.
Here is what we'll do together during the webinar:
See MFA chains that can be adapted specifically for your enterprise. You can combine any authenticators (biometrics, OTP, smart cards etc) into the chain and appoint it to users' categories as required by internal policies.
Investigate the user-friendly authentication app for push-notifications. With the app, you confirm access to information systems and generate one-time passwords.
Configure policies for controlling user access parameters to applications and simplifying system administration. Access management has never been easier.
Prepare for the second way of pandemic and secure remote access to the enterprise data. Many access scenarios and authentication methods – one guaranteed platform.
Enhance local access and provide employees with pass-through (enterprise SSO) authentication in all the applications they're using. Trust us – your co-workers will be grateful if you get rid of the necessity to constantly input multiple passwords.
Indeed Access Manager is the way to transparent access management to enterprise information systems. You cannot miss the webinar. Register to it straight away.
The post Webinar: 5 coolest features every access management software should have appeared first on Indeed-ID Blog.