McAfee Leapfrogs Competition with trio of awards at 2020 IT World Awards
The IT World Awards are industry and peer recognitions from Network Products Guide honoring achievements of world's best in organizational performance, product and service innovations, hot technologies, executives and management teams, successful deployments, product management and engineering, customer satisfaction, and public relations in information technology and cyber security. These wins further validate McAfee's position as a company poised to successfully help organizations solve for real-time security issues.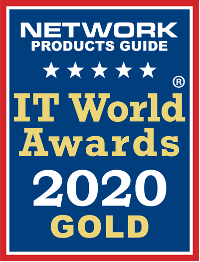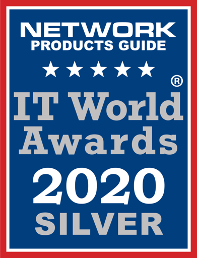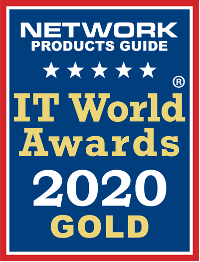 Network Products Guide, the industry's leading technology research and advisory guide, recently named the winners in their 15th Annual 2020 Network PG's IT World Awards. Judges from a broad spectrum of industry voices around the world participated and their average scores determined the 2020 award winners. McAfee took center stage with three wins, including Gold for McAfee MVISION Endpoint Detection and Response (EDR) and Silver for McAfee MVISION Cloud for Containers and McAfee MVISION Unified Cloud Edge (UCE).
Zero Day | Attack & Exploit Detection & Prevention Category: McAfee MVISION EDR uses Artificial intelligence to guide analysts through the investigation process. It is a cloud-delivered solution that detects advanced and previously unknown device threats, provides deep investigation capabilities and the intel for users to respond in a timely manner.
Cloud Security Category: McAfee MVISION Cloud for Containers provides the industry's first Unified Cloud Security Platform with container optimized strategies for securing dynamic container workloads and the infrastructure on which they depend upon.
New Product-Service of the Year: McAfee MVISION UCE includes three core technologies converged into a single solution: Cloud Access Security Broker (CASB), Secure Web Gateway (SWG), and Data Loss Prevention (DLP). These technologies work together to protect data from device to cloud and prevent cloud-native threats that are invisible to the corporate network.
McAfee was recognized in the following categories:
The post McAfee Leapfrogs Competition with trio of awards at 2020 IT World Awards appeared first on McAfee Blogs.
For a complete list of McAfee's accolades and industry recognition, visit: https://www.mcafee.com/enterprise/en-us/about/awards.html
This post was first first published on Enterprise – McAfee Blogs's website by McAfee. You can view it by clicking here