MVISION Cloud for Microsoft Teams
Working from home has become a new reality for many, as more and more companies are requesting that their staff work remotely. Already, we are seeing how solutions that enable remote work and learning across chat, video, and file collaboration have become central to the way we work. Microsoft has seen an unprecedented spike in Teams usage and they have more than 75 million daily users as of May 2020, a 70% increase in daily active users from the month of March1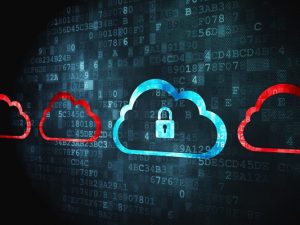 McAfee MVISION Cloud for Microsoft Teams, now offers secure guest user collaboration features allowing the security admins to not only monitor sensitive content posted in the form of messages and files within Teams but also monitor guest users joining Teams to remove any unauthorized guests joining Teams.
Organizations can configure policies in McAfee MVISION Cloud to:
What's New in MVISION Cloud for Microsoft Teams
MVISION Cloud for Microsoft Teams now provides policy controls for security admins to monitor and remove unauthorized guest users based on their domains, the team guest users are joining etc. As organizations use Microsoft Teams to collaborate with trusted partners to exchange messages, participate in calls, and share files, it is critical to ensure that partners are joining teams designated for external communication and only guest users from trusted partner domains are joining the teams.
Here is the comprehensive list of use cases organizations can enable by using MVISION Cloud for Microsoft Teams.
Monitor guest users from untrusted domains

and remove the guest users automatically.

Security admins do not have to reach out to Microsoft Teams admin and ask them to remove any untrusted guest users manually.

Define the list of teams designated for external communication and make sure that users from partner organizations are joining only those teams and not any internal teams. If the partner users join any internal-only teams, they will be removed by McAfee MVISION Cloud automatically.
With these new features, McAfee offers complete data protection and collaboration control capabilities to enable organizations to safely collaborate with partners without having to worry about exposing confidential data to guest users.
The post MVISION Cloud for Microsoft Teams appeared first on McAfee Blogs.
Modern data security.

 IT can extend existing DLP policies to messages and files in all types of Teams channels, enforcing policies based on keywords, fingerprints, data identifiers, regular expressions and match highlighting for content and metadata.

Collaboration control.

Messages or files posted in channels can be restricted to specific users, including blocking the sharing of data to any external location.

Guest user control.

Guest users can be restricted to join only teams meant for external communication and unauthorized guest users from any domains other than trusted partner domains can be automatically removed.

Comprehensive remediation.

 Enables auditing of regulated data uploaded to Microsoft Teams and remediates policy violations by coaching users, notifying administrators, quarantining, tombstoning, restoring and deleting user actions. End users can autonomously correct their actions, removing incidents from IT's queue.

Threat prevention.

Empowers organizations to detect and prevent anomalous

behavior

indicative of insider threats and compromised accounts. McAfee captures a complete record of all user activity in Teams and leverages machine learning to

analyze

activity across multiple heuristics to accurately detect threats.

Forensic investigations:

With an auto-generated, detailed audit trail of all user activity, MVISION Cloud provides rich capabilities for forensics and investigations.

On-the-go security, for on-the-go policies.

Helps secure multiple access modes, including browsers and native apps, and applies controls based on contextual factors, including user, device, data and location. Personal devices lacking adequate control over data can be blocked from access.
McAfee MVISION Cloud for Microsoft Teams is now in use with a substantial number of large enterprise customers to enable their security, governance and compliance capabilities. The solution fits all industry verticals due to the flexibility of policies and its ease of use.
This post was first first published on Enterprise – McAfee Blogs's website by Gopi Boyinapalli. You can view it by clicking here