Ep.6: Cem Uçtum – Titus Talks Cybersecurity Podcast
   ·   
  Tuesday, August 11th, 2020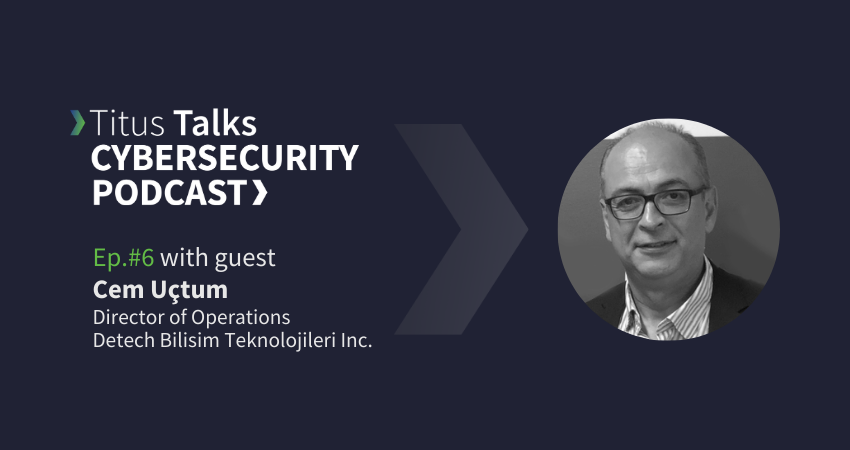 In this episode, Jason brings Sebastien Roques back to have a discussion with Cem Uçtum, from Detech, a Titus partner and Value-added distributor in Turkey.
The gang discusses the challenges of working in global markets and how a distributor network is important for navigating much more that language barriers.
Then, Cem and Sebastien help Jason understand how data security is a uniquely human problem that cannot be solved by technology alone.
About our guest
After Cem Uçtum's undergraduate degree from Istanbul University Faculty of Economics, he received his MBA degree from Istanbul University Graduate School of Business. He commenced his professional life as an assistant sales coordinator in RAM Foregn Trade Inc. and continued as Holding Export Coordinator at Tatis Holding, Sales Manager (responsible for Non European Countries) and then Assistant General Manager responsible for foregn sales and international marketing at Vestel Foreign Trade.
Cem is currently the Director of Operations at Detech Bilisim Teknolojileri San. Ve Tic. A. S., a pioneer company offering data classification and security solutions in Turkey. He is also sharing his knowledge and 25 years experience via serving consultancy and facilitating seminars in Rönenans Davranış Bilimleri Enstitüsü (www.rdbe.com.tr).
This post was first first published on Titus website by Jason Hodgert. You can view it by clicking here