Ep. 5: Paul Starrett – Titus Talks Cybersecurity Podcast
Privacy: What does it mean and how do we achieve it?

   ·   
  Monday, July 27th, 2020
This is just part of the fast-paced discussion Jason had with Paul Starrett, CEO of Veralex as well as Titus' Senior VP of Strategy, Mark Cassetta.
Listen and learn why the need to protect customer privacy is more important now than ever before, what organizations can do to keep up with an increasing number of privacy regulations, and how to implement a strategy that involves the right mix of machine learning technologies to identify and protect privacy data.
About our guest
Paul Starrett, EnCE, CFE with Veralex, is an attorney and private investigator specializing in privacy and data-protection technology. His consulting firm leverages data-science tools to analyze structured and unstructured data. His 25-year career includes roles as general counsel, chief risk officer and as an information-security software engineer. Paul holds a Master's degree in Predictive Analytics from Northwestern University and a Master of Laws (LL.M.) in Taxation from Golden Gate University.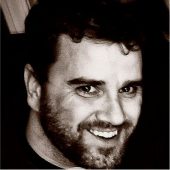 Jason is Product Marketing Manager with Titus, working with the Marketing team in the research and writing the digital assets used to support our customers, prospects, and partners.
This post was first first published on Titus website by Jason Hodgert. You can view it by clicking here