Together we are stronger – Partnerships that work

   ·   
  Wednesday, June 17th, 2020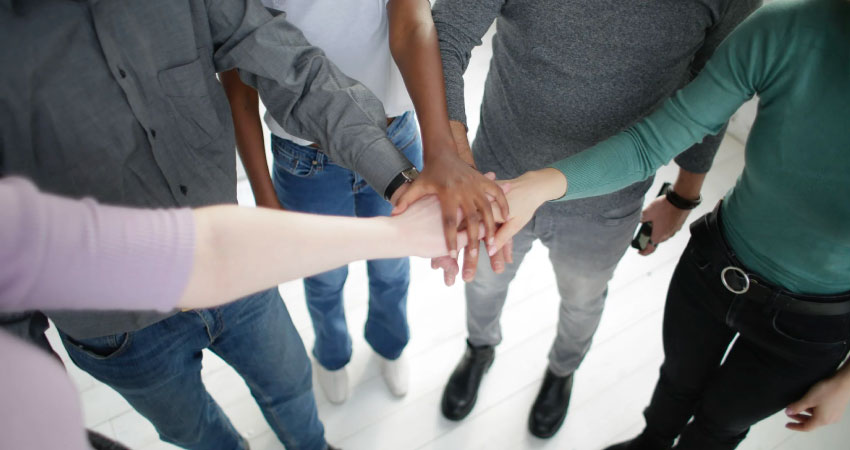 Over the last 12 months, I have been part of the Titus team that has pivoted the organization from a direct-to-customer sales approach towards a channel-focused distribution strategy.
It has been great getting to know new industry professionals across my patch of EMEA and APAC, and also to develop existing relationships.
The word 'partner' has never rung truer for me and builds upon on our longstanding and extensive technology partner ecosystem.
Powerhouse network
For Titus, the benefits of working with channel partners are myriad.
We continue to add to the powerhouse network of local distributors and resellers who understand the challenges of their customer base in market, and literally speak the language.
The feedback we get from the field helps us to optimize our messaging, challenge our developers, and create resources that resonate with customers.
It is as motivating as it is humbling to imagine the hundreds of sales people that we now have, sharing the Titus story with new prospects.
It's not just about leads
So, what does our best partner look like?
Of course, the dream partner would keep the line open all day as they told us about the leads they had identified. Just as the dream vendor would spend all day passing leads to their partners.
But the mutually beneficial relationships we pursue are about more than just leads. Equally important is being creative and proactive.
The best partner not only shares knowledge of their market with us but also proposes creative ways to feed the funnel – in normal times this can be an innovative and fun idea for a face-to-face event that will attract new contacts, a novel approach to the well-worn webinar format, information on a local mandate with which Titus can help.
Our partnership with Titus is built on the fact that Titus is best-of-breed. The company is continuously evolving to meet the demands of the changing market. Chris Farrelly, General Manager, HANDD
Not only do our clients have the ability to embrace secure information sharing to meet today's business demands, but Titus enables them to maximize use of their existing security investments for greater ROI. Cem Uçtum, Director of Operations, DetechD
The best partners share our passion for data protection and in proposing joint marketing activities are willing to share the risk of innovation, to have some skin in the game.
The best partners ask for help.
The best vendor, if we do say so ourselves, understands that this is a two-way conversation and invests in the platforms and tools to make the assets and content that field partners rely on to paint their picture.
Titus has never had so much content available for end users and channel partners alike, be it email marketing templates, on-demand webinars and training, vertical-specific solution briefs and deep dive industry-leading white papers.
Our partners have invested time to explore these resources and provide feedback to ensure all available assets better serve our mutual customers.
As we invest in partnerships, both technological and commercial, in times that few could have predicted, could it ever have been truer to say that 'together we are stronger'?
The best partners help us in our goal to be the best vendor.
They keep the dialogue open, share crazy ideas, and remind us why we truly love protecting data and helping our customers do the right thing across the world.
This post was first first published on Titus website by James Phillips. You can view it by clicking here