Releasing vSEC:CMS Version 5.8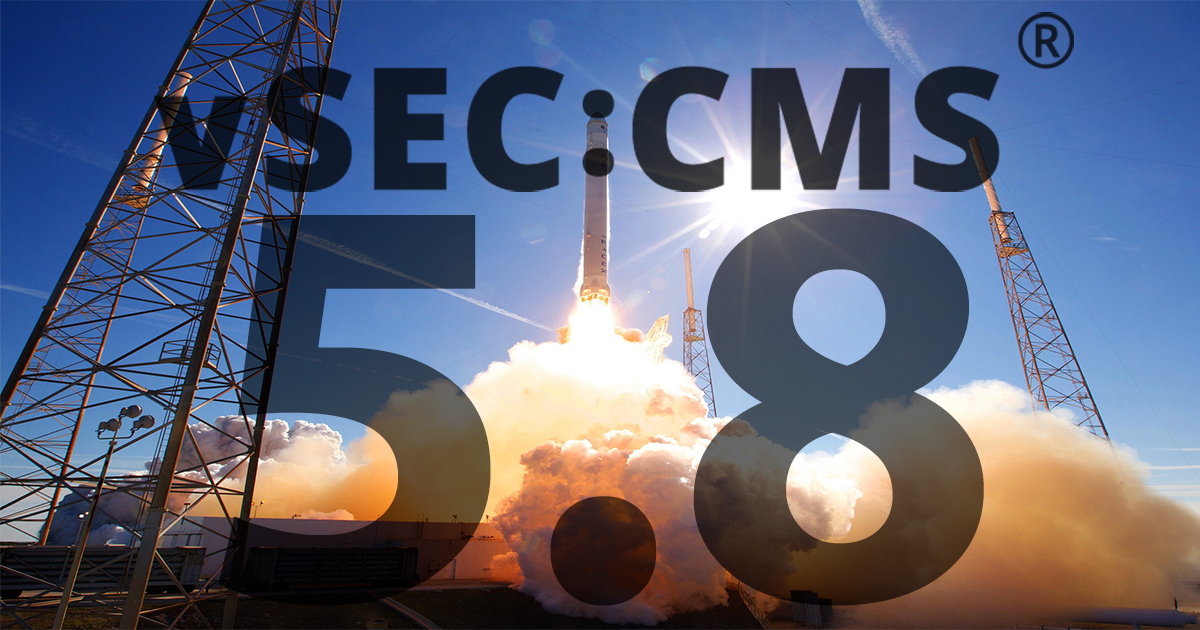 Version 5.8 is the fastest version of vSEC:CMS that we have ever made. In our tests we see 15 times faster startup of the system – that alone is worth the upgrade. In vSEC:CMS version 5.8 we have enhanced the integration with virtual credentials such as Microsoft WHfB and Thales IDPrime Virtual. It is now easier than ever before, to set up a state-of-the-art credential management solution remotely, for all your organization.
In internal testing of vSEC:CMS v5.8 we have seen up to 20 times faster database transactions and massive improvements in communication performance thanks to the move to gRPC from SOAP.
The feature that I am most excited to introduce is our new evaluation feature. We have improved the process to set up a PoC and provided the full vSEC:CMS system to test-drive. As cool as that is by itself, it gets even better if you select to go for the cloud delivery using vSEC:CMS C-Series in Azure or Amazon.
For a full list of what's new, please read the complete press announcement on v5.8 here: https://versasec.com/news/2020-06-08_Versasec-Launches-vSEC-CMS-v5.8
As always, if you have any questions or feedback on any of our products, feel free to reach out here: https://versasec.com/network/contact-versasec
This post was first first published on Versasec Blog's website by . You can view it by clicking here