Why Light Point Security Is Joining the McAfee Team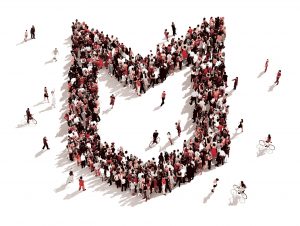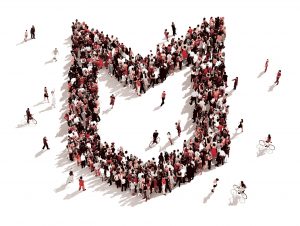 As of March 31, Light Point Security has been acquired by McAfee. It's an exciting time for Light Point Security and McAfee. Since the acquisition was announced, I've often been asked: Why McAfee? So, let me take this opportunity to share why Light Point Security chose to join forces with McAfee in offering remote browser isolation and advancing this formidable malware protection technology.
Important reasons why we at Light Point Security believe McAfee is a perfect fit include:
McAfee's core values include putting its customers first. At Light Point Security, we always put our customers first and pride ourselves in delivering an exceptional customer experience. We value and care for our customers tremendously. They are the lifeblood of our business, and it was critical for us to find a partner that would give our customers the same level of support to which they are accustomed. We feel confident in McAfee's commitment to customer success, not only because it is one of McAfee's five core values, but also through the words and actions of the McAfee team.
We believe that Light Point Security has a superior remote browser isolation solution. It delivers an ideal balance of high security and excellent performance. Innovation has always been at the core of Light Point Security. We began developing our remote browser isolation technology to protect organizations from web-based malware way back in 2007. It was an idea that presented challenges, risks, and unknowns. The technology needed to deliver such a solution was still in its infancy. For example, AWS EC2 had just launched the previous year, and virtualization and containerization technologies were not as commonplace as they are today. Our commitment to innovation drove us to build Light Point Web. Innovation is still an integral part of who we are and our DNA. We knew we wanted a partner that valued innovation without fear. McAfee is a company always looking for the next big thing, and delivering new, innovative solutions. These solutions include: MVISION Unified Cloud Edge, a cloud-native converged DLP; McAfee Web Gateway; and McAfee MVISION Cloud's CASB solution, which simplified the adoption of Secure Access Service Edge (SASE) architecture instead of simply being an "us too" company content with following the pack. Innovating without fear is another McAfee core value, and McAfee's vision of MVISION Unified Cloud Edge loudly backs up this claim.
I am always looking to surround myself with people smarter than I am; people I can learn from and people I can trust. I am not easy to please, and I do not settle for anything but the best. In every interaction, we've found the McAfee team to be exceptionally smart and full of great ideas for overcoming the challenges we've discussed. At the same time, everyone at McAfee has been personable, friendly, approachable, and easy to work with. McAfee is a team I feel confident I will enjoy working with and will push my professional growth. When Beau Adkins and I launched Light Point Security as our first startup, we maintained our commitment to our vision and customers. We now feel Light Point Security joining the McAfee team is the best decision for our customers and McAfee's customers.
The sky's the limit for browser isolation. Our solution can protect users from zero-day threats and other emerging malware like ransomware by isolating browser sessions in a remote virtual environment outside of the corporate network. When fully implemented, our solution delivers a virtually impenetrable defense against malware. I believe integrating Light Point Security browser isolation into the MVISION Unified Cloud Edge platform is just the beginning. As the market becomes more aware of the capabilities of browser isolation and the technology matures, I believe that remote browser isolation will become a must-have critical capability of not only secure web gateway architecture but also will deliver value in other use-cases from device to cloud. I strongly believe the integration of Light Point Web into the MVISION Unified Cloud Edge platform and McAfee's fearless innovators will advance remote browser isolation into the future of malware defense and beyond.
For these reasons – and many others – we at Light Point Security are excited to join the McAfee team.
The post Why Light Point Security Is Joining the McAfee Team appeared first on McAfee Blogs.