Join Us for the Virtual Connect 2020 Conference
Every year, VMware Carbon Black Connect brings together some of the best and brightest in security to collaborate on solving today's most pressing problems and to learn about the future of endpoint security. While 2020 marks the first year that Connect will be held in a virtual setting, it does not limit the level of engaging presentations that this two-day event has in store. In addition, it's free to register! Watch this short video to get a taste of what this virtual conference has to offer:
In such a fast-moving industry, it has never been more important to come together as a passionate network of security professionals. By networking with people across a wide array of industries, there lies an opportunity to learn and grow as a community.
Here are a few sessions worth highlighting from the full two-day agenda:

The Rise of Destructive Malware
– Greg Foss
As technology becomes more involved with the world around us, we are inevitably dependent upon this technology to help us perform our daily activities. These devices and technology can control and automate homes, businesses, and major infrastructure.
In this session, Greg Foss, Senior Threat Researcher at VMware Carbon Black, will unpack the history of destructive malware and the increasingly complex modern attack trends and advancements in this ever-expanding underground community. Unique attack data from VMware Carbon Black will be presented throughout this session. Greg Foss will explore the actors behind critical infrastructure attacks, uncover the details about how they run their global operations, and will help many prepare for the next wave of infrastructure attacks.
The American

Cyberinsurgency
– Ike Barnes
As today's threat landscape evolves, organizations need to be more prepared than ever before. Historical large-scale attacks like Equifax or Target, and more recent attacks like CapitalOne, are proof that data breach threats are looming.
Ike Barnes, Assistant to the Special Agent in Charge at the U.S. Secret Service, is an expert that has helped large organizations recover from data breaches of all sizes. Tom Kellermann, Chief Cybersecurity Officer at VMware Carbon Black, will join the session to present on best practices for remediating a data breach incident.
To attend these sessions and 30+ more, join us from May 13th and 14th to learn more about VMware's intrinsic security mission and the future of endpoint security.
---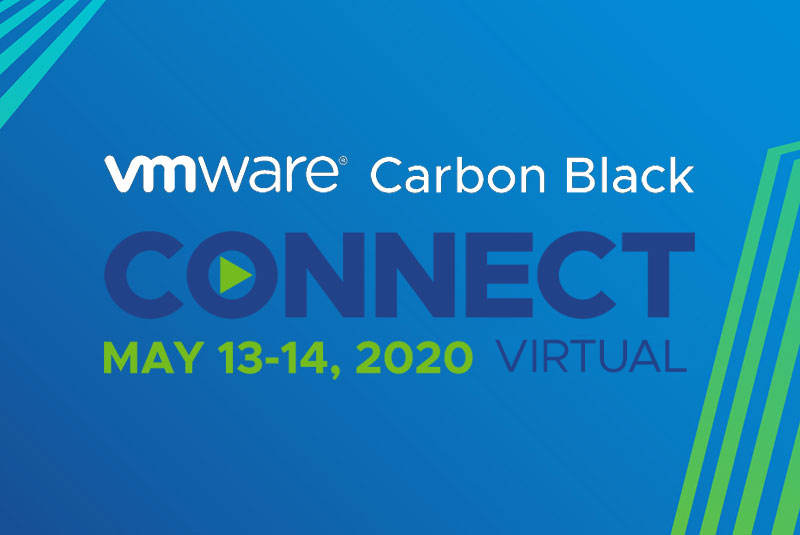 Click here to register for this FREE virtual event!
---
The post Join Us for the Virtual Connect 2020 Conference appeared first on VMware Carbon Black.