Qualys že drugo leto zapored vodi na tržišču "Worldwide Vulnerability Assessment Segment"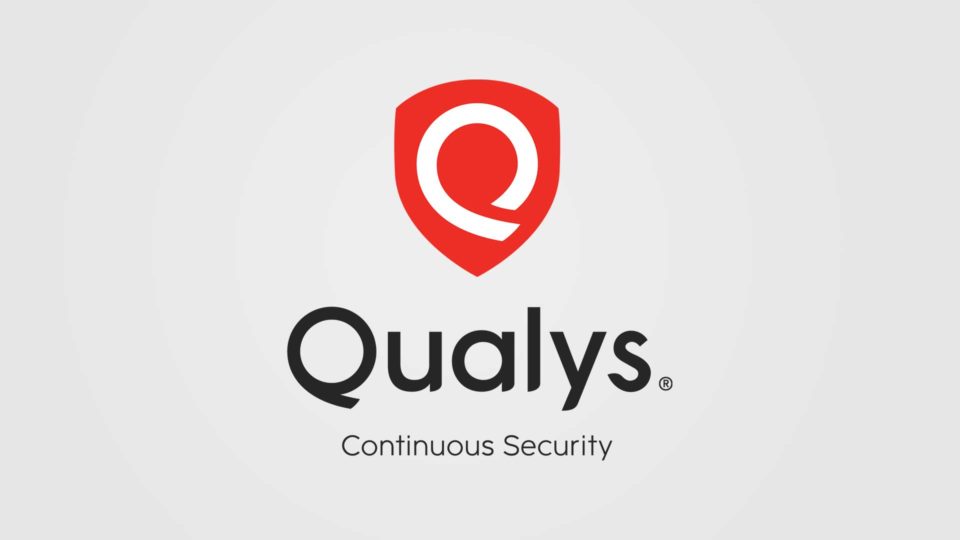 Qualys je februarja letos po IDC-ju sicer zdrsnil na 5. mesto vseobsegajočega tržnega segmenta »Worldwide Security and Vulnerability Management Market«, hkrati pa ostaja že drugo leto zapored vodilni ponudnik rešitev za bolj opredeljeno tržišče »Worldwide Vulnerability Assessment Segment«.
Celotno tržišče, na katerem zaseda Qualys 5. mesto s skoraj 200-milijonskim deležem je vredno približno 6 milijard ameriških dolarjev, vodi ga IBM, na drugem mestu pa je HPE, katerega tudi zastopa podjetje REAL security oz. (sedaj je ta HPE oddelek del podjetja Micro Focus). Bolj opredeljen trg »Worldwide Vulnerability Assessment Market«, ki obsega približno 1.7 milijarde dolarjev, se po IDC-ju sestoji iz dveh segmentov »Worldwide Device Vulnerability Assessment Market« ter »Application Security Market«, tam je Qualys-ov delež okoli 10 odstotkov. Poročilo tudi omenja, da Qualys-ova 20.3 odstotna rast prometa od obdobja 2015-2016 prehiteva povprečno rast tržišča, ki znaša 14 odstotkov. Qualys vodi tudi v pod-segmentu »Worldwide Device Vulnerability Assessment Market«, kjer ima več kot dvakratni delež tržišča kot najbližji konkurent.
Citati
Robert Ayoub, IDC: "Qualys continued to drive hybrid environment security forward in 2016, extending the company's specialization in vulnerability management to one that can provide cloud-based monitoring and threat detection over the entire enterprise, regardless of the type or location of the device. By providing a platform for protection of assets no matter where they are deployed, Qualys is in the enviable position of helping to consolidate security functions across the digitally transformed enterprise."
Philippe Courtot, CEO, Qualys: "We are proud to see our share of this $6 billion market continue to increase, as it underscores the unique value which our security and compliance cloud platform and integrated suite of cloud applications bring to our customers by providing them 2-second visibility across their global IT environments. The Qualys Cloud Platform gives companies a continuous view of their security and compliance posture and alerts them in real-time when assets become compromised or vulnerable to zero-day attacks. At the same time, it helps them consolidate their security and compliance stack to drastically reduce costs and complexity."
Qualys Cloud Platform
Qualys je že pred več leti pripravil množico storitev za upravljanje varnosti in tveganj (risk management, vulnerability scanning, etc.) iz strežniškega oblaka, ki so prejele številna prestižna priznanja in nagrade, imenovano tudi QualysGuard. V našem okolju se še vedno soočamo z nepripravljenostjo rabe takega tipa strežniške storitve, pri čemer stranke pogosto navajajo dvom v varnost v strežniškem oblaku hranjenih podatkov in rezultatov varnostnih pregledov omrežij, aplikacij ali spletnih strežnikov. Kar je dokaj zanimivo glede nam podporo te storitve s strani velikih mednarodnih korporacij ali vladnih ustanov na primer zahodnih držav, seveda tudi drugih držav z vseh delov globusa. Še en primer je vlada ZDA.
Pred kratkim je Qualys namreč objavil, da je oblačna platforma Qualys Cloud Platformdobila, kako bi temu rekli, potrdilo ali certifikat FedRAMP Authority, ali, na dolgo – 'Authority to Operate (ATO) by the U.S. Department of Health and Human Services under the Federal Risk and Authorization Management Program (FedRAMP)'. To pomeni, da lahko strežniške storitve podjetja Qualys uporablja civilni del federalne vlade ZDA, da so dovolj zanesljive in varne in zaupanja vredne. Če je temu tako, potem jim lahko zaupa tudi večina podjetij in organizacij v naši geografski regiji, ali ne?
Seznam Qualys Cloud Platform aplikacij (apps, storitev):
Asset Inventory (AI), globalni inventar IT sredstev;
CMDB Sync (SYN), sinhronizacija inventarja med Qualys in ServiceNow CMDB;
Vulnerability Management (VM), odkrivanje in odpravljanje varnostnih pomanjkljivosti;
Threat Protection (TP), odkrivanje in posodabljanje najbolj kritičnih sistemov;
Continuous Monitoring (CM), sprotno obveščanje o nenavadnih stanjih omrežja;
Indication of Compromise (IOC), spremljanje, zaznavanje in preganjanje škodljivcev;
Container Security (CS), zaščita navideznih okolij na arhitekturi vsebnikov;
Web Application Scanning (WAS), varnostni pregled spletnih aplikacij;
Web Application Firewall (WAF), sprotna zaščita prometa do in od spletnih aplikacij;
Policy Compliance (PC), vzdrževanje skladnosti;
Payment Card Industry Compliance (PCI), skladnost s standardi finančnih transakcij;
File Integrity Monitoring (FIM), nadzor spreminjanja posameznih datotek;
Security Configuration Assessment (SCA), spremljanje in ocenjevanje konfiguracij;
Cloud Security Assessment (CSA), varnostno spremljanje javne strežniške infrastrukture;
Security Assessment Questionnaire (SAQ), za gradnjo varnih odnosov z drugimi organizacijami.
Written and translated by: Robert Lubej, R&D director at REAL security