FireEye Email Security Promotion
Effectively protect against advanced threats with FireEye.
Special pricing and free trial only until October 1st 2019!

Test the best ATD for free!
Start using FireEye Email Security today.
Every month, FireEye detects 280.000+ unique threat indicators all others miss. Make the monumental shift forward with your Email Security and take advantage of the following features of FireEye Email Security:
FireEye MVX engine ~ Rapidly detects and blocks unknown malicious attacks.
Advanced URL defense ~ Inspects URLs for links to credential-phishing sites and rewrites URLs.
Impersonation detection ~ Stops difficult to detect malware-less attacks.
Retroactive analysis and alerting ~ Detects and alerts on URLs that go live after email delivery.
In-house spam filtering ~ Blocks email as soon as new campaigns are found.
Custom YARA rules support ~ Analyzes attachments for threats targeting your organization.
Easy deployment and configuration ~ Integrates with cloud-based email systems such as Microsoft Office 365 and G Suite.
FireEye Email Security has 25% higher detection rate than market leader with O365 + ATP – test it in your own environment for free!
14K
---
Average malicious emails that bypass competition
40x
---
Rate FireEye identifies critical threat versus standard
38%
---
of competitive feeds compared to URLs detected by FireEye after 24 hours
42%
---
of competitive feeds compared to URLs detected by FireEye after 7 days
<1/40M
---
false positives per URLs analyzed in a week
Protects against all advanced threats including phishing, impersonation and spam.
Email is the primary method used to initiate an advanced attack. Our secure email gateway with advanced email protection can detect threats other solutions miss, because the detection engines inspect suspicious email traffic to identify attacks that evade traditional signature- and policy-based defenses.
Rapidly adapt to changing threat landscape.
FireEye Email Security is the first secure email gateway to observe and block new tactics learned from frontline investigations and observations of adversaries. It continually adapts defenses using deep adversarial, machine and victim intelligence to quickly identify risks, minimize false positives, track attack activity and block phishing attempts.
Improve productivity.
This email security gateway can help improve the productivity of your cybersecurity experts and workforce. The solution blocks threats inline, minimizing alert fatigue, and allows security teams to manage policies and customize their response depending on the criticality of the alerts.
Free download: FireEye Buyer's Guide.
Error: Contact form not found.
A single data compromise can negate the work that a researcher has performed over a 20-to-30 year span. This is just one of a multitude of reasons why cyber security is a mission-critical imperative for us.
Given that much of our business is very time sensitive, ensuring that legitimate messages are able to be delivered without impediment is highly important to the bank: This made the accuracy of malware detection a key selection criterion for us.
Email is fundamental to all collaborative environments, so deploying FireEye Email Security gives us the ability to mitigate the risks of compromise from this highly exploited channel using a single solution.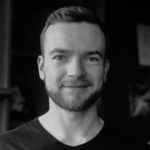 How it works.

Contact us
Discover how you can better protect your email accounts against threats with this analysis from FireEye. The easy to set up process analyzes your delivered email and surfaces threats that may bypass your existing email security solutions – see the difference in your own environment and experience FireEye first hand.
Interested in other FireEye solutions?
Visit our dedicated FireEye landing page!